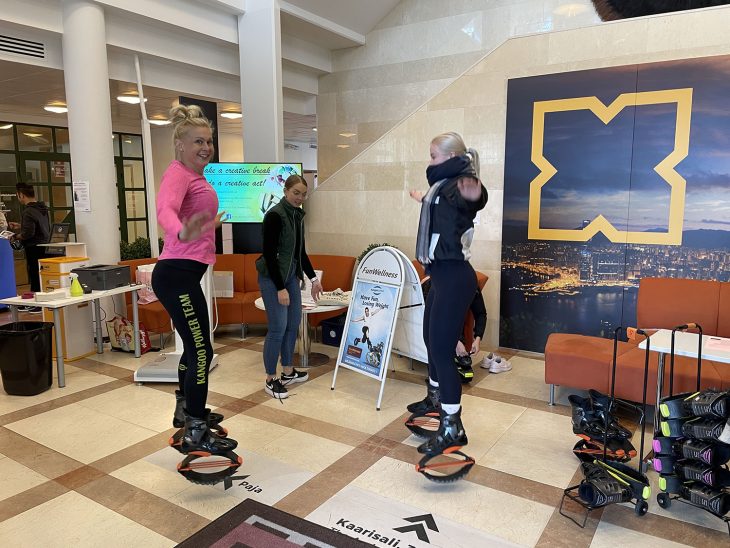 Networking, your key to success
Vol. 25, Issue 03, 23 September 2022
We are often told that networking is a very important tool for a successful future career. So just how important is it and how do I go about "networking"?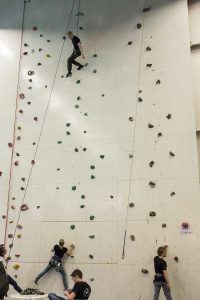 Nepotism – it's not what you know, it's who you know – has long been an established method of hiring employees, especially in key roles or managerial positions. Having a friend or family member on the inside of a company can help tremendously in finding work. Not only can they let you know immediately when a position becomes vacant but can also speak up for you and praise you to those in a position to make hiring decisions. Never underestimate the power of this.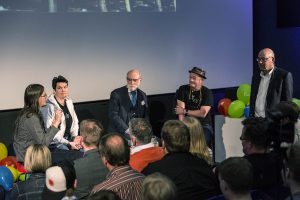 In today's constantly connected world of social media, this is taken a stage further through social networking sites established solely for professionals to keep in touch and put feelers out to the job markets whilst still working for a current employer. LinkedIn has been around for some time now – almost 20 years, can you believe it? – and is often referred to as Facebook for professionals. Its main purpose was to allow professionals to establish and grow their business and employment networks, and has today grown into much more.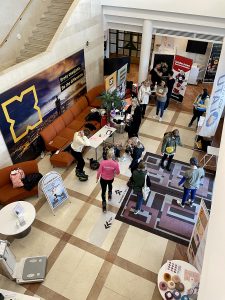 LnkedIn is not the only such social media based professional networking app, a quick search online and you will find there are many more out there. Even Xamk utilises a Finnish networking portal for students to find training, thesis topics and projects, and employment opportunities. Students can either search for what opportunities companies have listed there or upload their own profile and state what they are looking for. It is a useful portal that all Xamk students should explore.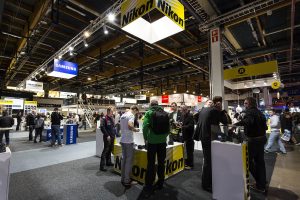 So if we have all of this networking technology literally at our fingertips, what of personal networking? In my own opinion, this is still the best way of establishing your networks, even if you then continue to nurture them electronically. Instinct is something we usually rely on when meeting someone for the first time, and we usually know if that person is someone we could work with and trust to get the job done. This enables us to form a bond with that person, perhaps a long-lasting friendship also. Then, when it comes to building on our network, we are introduced to others in that person's network, we introduce them to others in our network and so it goes on. As we begin to get deeper and more involved on a professional level, all kinds of opportunities arise, enabling us to develop our competences and expertise. We can use the network to actively seek out new challenges, short- and long-term projects, joint projects and cooperation, the possibilities are endless as is the network itself.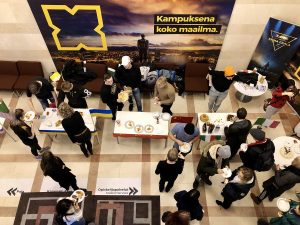 When it comes to studies, students are given all kinds of networking opportunities through their courses and project work. At Xamk, students can make use of the networks we are part of through real-life company projects during taught courses, and the vast amount of projects through our RDI unit. One such project is *ship Festival that comes around each year and will again be running in May 2023. Students get to network with all kinds of companies, entrepreneurs, and business mentors. Participants get to experience what it means to establish a business through start-ups, and those working for the festival get a wonderful taste of organising a large business event. More information on that will be seen in later issues of Insider this and next year.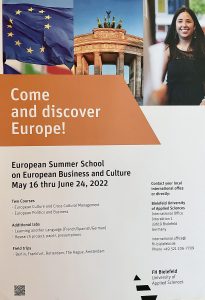 So, in conclusion, make use of social media networking in your study and professional life by all means, but pay particular attention to establishing your personal networks though face-to-face contact. Use the opportunities that arise during your studies to meet new people, both fellow students, for example visiting exchange students from around the world, visiting lecturers and business representatives. Finally, get involved in projects during your studies, these are important networking opportunities and the keys to your future success.

Latest posts by Hugh Clack
(see all)