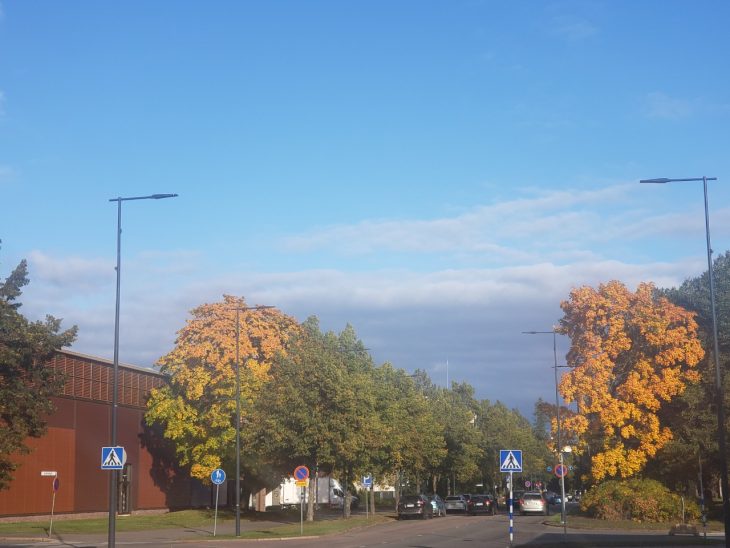 Experts go back to school
Vol 25, Issue 03, 23 September 2022 
Why does a person who has worked for many years go back to school from starting line in a different major in another country?
Maybe they realize they do not belong in the job they are doing. They realize their true interests and accept to start in a starting line. Maybe they feel the country where they want to live in. That is the reason why they choose to go to school to get where they want to go. Maybe they simply want their lives to be colorful. They want to learn in another subject which is cause attractions. But for whatever reason, they will also have advantages and disadvantages when starting a new journey. If you are a person with a family and small child, the new journey is colorful, with bright colors and dark tones. 
What are the advantages of those who have experience going back to school? They are already advantageous in themselves. Experts went through tough exams to get the job they were doing. So when they go back to school, they have the experience to acquire the necessary knowledge. They realize what is important in their learning content. They know how to research materials that support their learning. They know how to take notes on important points and know how to apply theoretical knowledge that can be used. They know when and where is appropriate. And most importantly, they clearly know what their learning goals are.
In addition to the advantages, what are the difficulties for those who go to school? They themselves are also a great difficulty. People who have experience with adulthood will have their own self-esteem. That is a limitation when having to be in the same class with younger people. In addition, they have less time than their classmates because they have to spend time with their families. Housework is an endless world that everyone must be sucked into when the door of the house is opened. It takes up a lot of their time and energy. Furthermore, people who are working have to stop their existing jobs, so the income to support themselves and their families is no longer available. They have to manage the money they need to support their families while they work
The path that experts choose is always full of thorns of roses that attract us to go there. Feet will forget the pain if their hearts are happy
Latest posts by Phuong Pham
(see all)