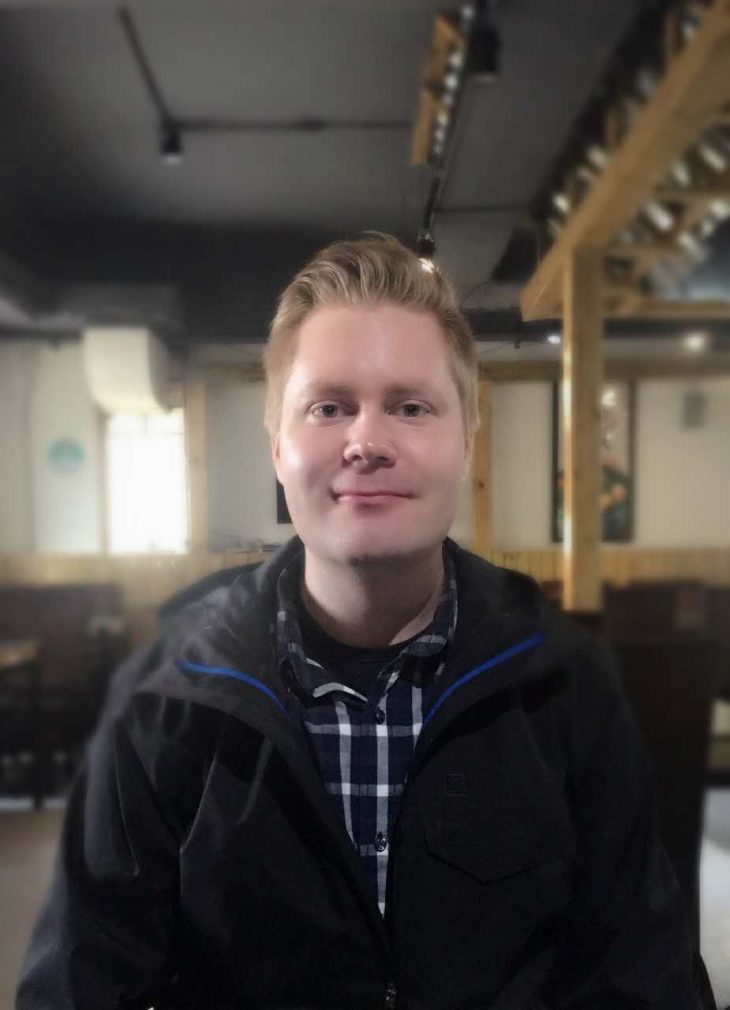 Ari Lankinen, one of the IB15 students who just came back from his exchange in China.
Which university did you go? How was your student life there?
I went to Northeast Forestry University in Harbin. I had been an exchange student before so I was familiar with many things. There were some other Finnish students too so we studied together. My Chinese friends who were exchange students in Xamk before helped me with many things
How do you like China?
China is good. Chinese are friendly to foreigners and everything is cheaper than Finland. However, some people's level of English is not very good, so it helps if you have Chinese friends to help you with translation
Any must-try food you want to recommend?
Hot-pot.
What's the biggest cultural shock you experienced?
Maybe how university in China to control us. We have to be back in dormitory 22:30. If we want to travel and stay out of dormitory we have to fill paper of five signatures. Also in China there are some limitations to foreigners. Also they don't have any system like Moodle and if we want to print something we have to go one office in campus and ask someone to print for us.
Would you recommend student go to China for exchange?
Yes, as it's so different from Europe. I would also recommend to learn even the basics of Chinese. But this university itself wasn't too ''foreign students-friendly''. Their course selection was so bad, there weren't too many optional courses available in English, most of them are in Chinese. But in Xamk exchange students can choose so many classes.