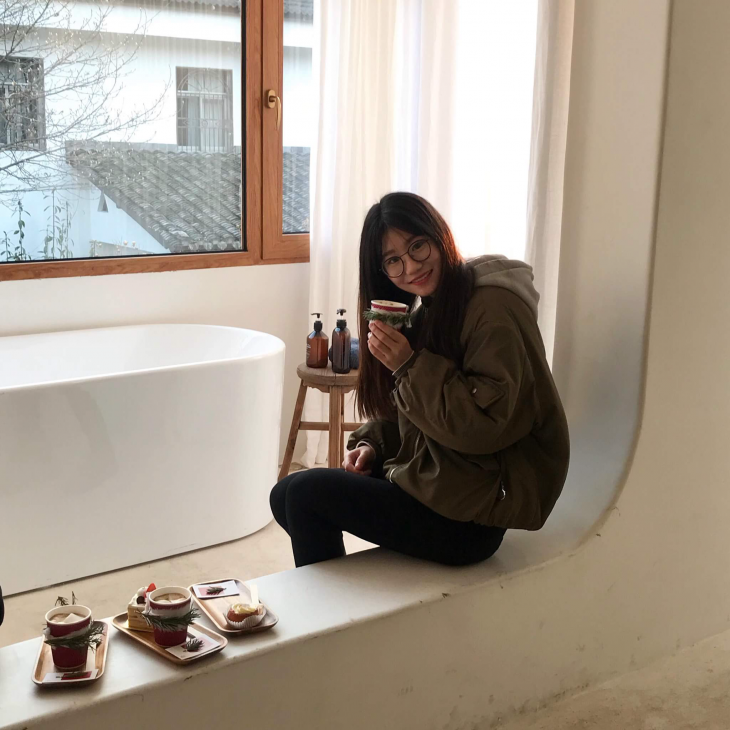 Zenan Zhu
For this issue, I interviewed Zenan Zhu, she is a double-degree student from Jinhua Polytechnics, China. It will be her last few months staying here.
What do u think of the double-degree programm ?
It's an effective way to enrich our knowledge, broaden our horizons. For instance, groupwork made it possible for exchanging ideas with students from all over the world.
Kouvola is considered to be a quite boring place, how do u manage to spend your free time here?
I learned something which made me feel happy. I have learned how to cook. I thought cooking is easy. But actually, it's quite difficult. However, I never regret loving cooking. Cooking makes my daily life more interesting.
You're leaving in 2 months, is there anything you want to do before your leaving?
One of my favorite things, aurora. I always heard that the aurora appears in Finland and it is really beautiful. The second thing I want to do is to enjoy sled dog pulling people. This is the experience I've never had before.
What's your future plan after graduation?
Maybe I will be an English teacher in middle school. Although the pay is not very high, I can always stay with my students and I will always stay young no matter how old I am. What's more, there will be lots of holidays so that I can travel in my free time.