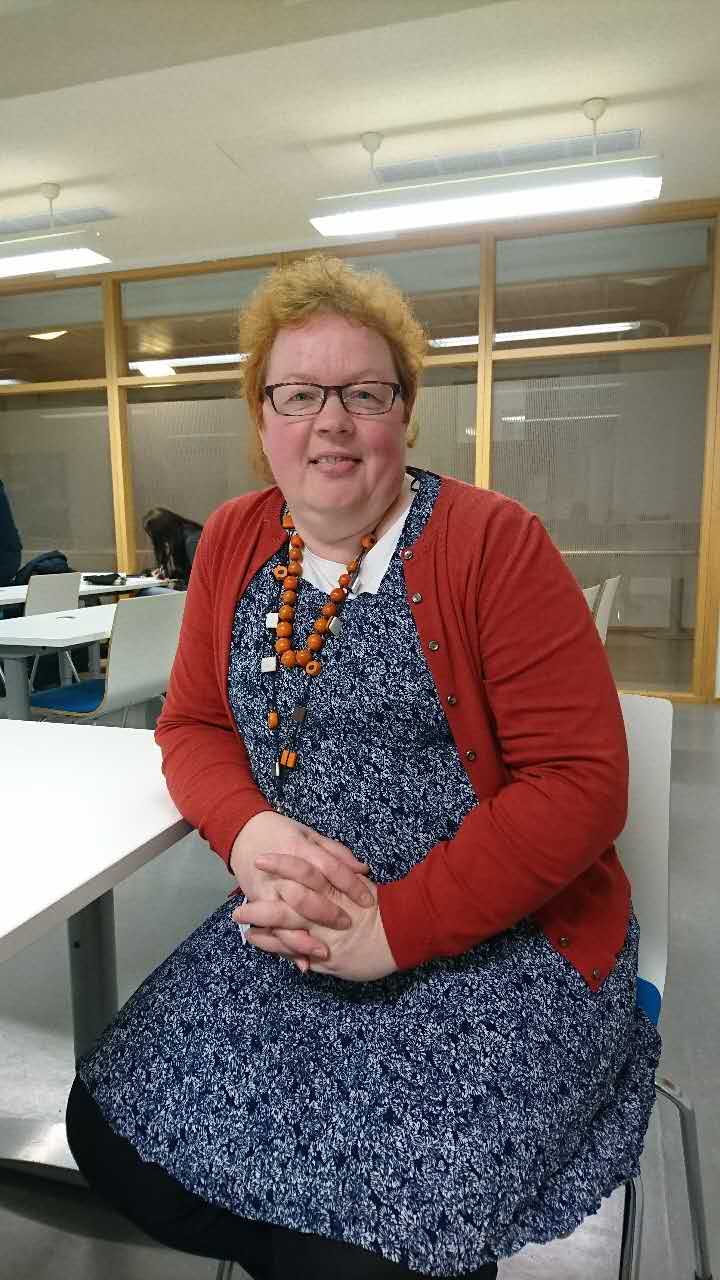 For this issue, I interviewed our German language teacher, Sari Parkkinen. If you are studying or planning to study German, don't miss this profile.
How long have you been teaching German?
I came to work for this university of applied science since 2009. Mostly I teach on another campus.
What is the most interesting thing for you in teaching German?
I love German, I am happy now I can teach German, I don't get the opportunity every term because it is an optional language. I mostly teach English but when I studied in university German is my major so I am happy that I can teach German. And I spent almost two years in Germany in my life.
Is there any tip you would give to those who are studying German language?
Try to listen and watch some German media in your free time, because there's so many English around us, go to YouTube and find something in German.
Is there any German movie or series you would like to recommend?
My favorite German TV-series at the moment is Jäljet päättyvät Berliiniin (Letzte Spur Berlin), available in YLE Areena. As a mother of four children I don't have much time to watch movies.