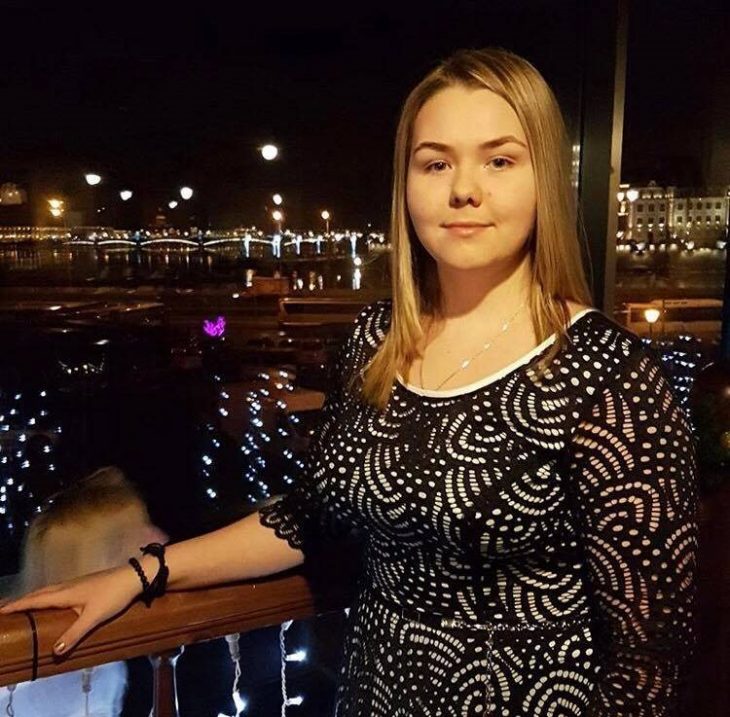 PROFILE: LIDIA BENKOVSKAIA
Where are you from? My name is Lidia Benkovskaia.  I am from St Petersburg in Russia
What do you study? I study International Business at Xamk. 
What are your hobbies? I play the piano, table tennis, singing and traveling as well. 
How many countries have you been to? I have visited16 countries. For example, Lithuania, Latvia, Italy, Spain, France, Bulgaria, etc. 
Why did you come to Xamk for study? It was a long story but my friend study in another Finnish university so I became interested in studying here. I talked with him then he convinced me to come here. Also, I decided to study here when I had a trip with my father in Spain. I visit our university last summer and decided that I want to study here and try my best to be part of it. 
What do you miss about Russia? I think some of my friends, my choir team and some memories. 
What do you like about Finnish People? As for Finnish people, I could say that they are quiet, sociable. They are always ready to help. Of course, this is just the beginning of knowing them. But I hope that I will know them better.
What do you like now about Finland since you have been here for study? As for Finland, I know a lot about this country before but how I really start to look at this country from another point view. I started more and more to learn culture, traditions, people of this country. I feel myself comfortable here as you know I live in megapolis since childhood. I want a little bit to relax from busy traffic. I like my classmates and our University Xamk. It makes me freer and happier because there are lot of people to talk with.
What advice would you give to incoming freshmen like you who would love to study at Xamk?  First and foremost,  I advise all future Xamk students to enjoy their student life. Enjoy as much as possible. Studying here is fun, communicate with people from all over here, gaining knowledge for a future profession. You have the chance to develop more skills and be able to apply them. Learn languages and participate in various events. For me, our university is a small world and classmates (courses) is a small family which I really love.  As Russian people say 'School is a second home. For me" Xamk is the second home in which I want to come more and more. I love this university. Don't be afraid to fight for your dream, it may seem difficult to achieve them and finally do not be afraid to take risks. Love what you do and do what you love. 

Latest posts by Elizabeth Akinlabi (see all)