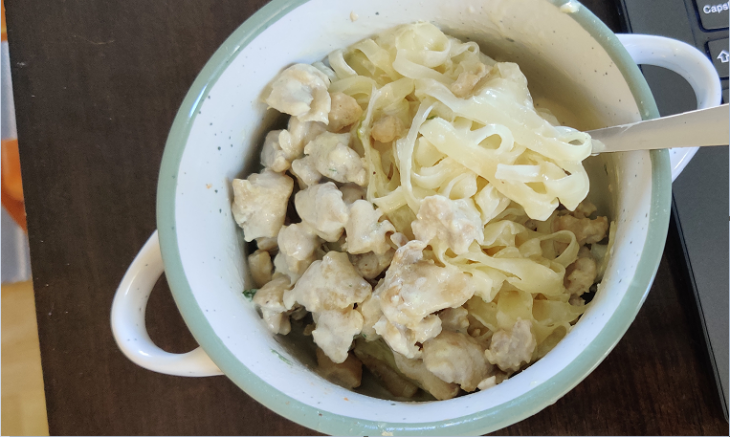 Rice noodles with dairy free cream and chicken
Are you looking for a fast and easy meal that doesn't take a lot? I got you covered!
What do you need? 
Mama Rice noodles, I use the chicken flavored (or others of your preference) ,Chicken strips , Alpro plant-based cream (or just regular cooking cream) ,Vegetables, if you like them 
Steps: 
1. Prepare chicken on the pan.  
2. When chicken is cooked add cream and spices. I like to use the one that come with the noodles.
3. When the cream starts to bubble, add noodles in until soft.
4. Depending how you prepare your vegetables, add them in too.
Note! 
I usually use two packs of chicken, cream and noodles. If you want less, then I recommend using one pack of chicken and noodles and maybe one and a half package of cream. Sometimes I also like to use honey flavored chicken, then I don't use the spice that comes with the noodles.

Latest posts by Ave-Liis Koobak
(see all)