Are you planning to travel during this summer?
Is the destination in Asia?
Why not Asia and especially Southeast Asia?
It is time to say goodbye to cold Winter and tardy Spring as sexy Summer is coming real soon.
Welcome you to the series of travel recommendations that you definitely should give it a try in Southeast Asia (SEA). In each article, insights about 1 location are shared. There are 3 locations in total.
Southeast Asia fact #1: SEA is the third most densely populated geographical region in the world with more than 641 million habitats, just after South Asia and East Asia.
Southeast Asia fact #2: Southeast Asia with 11 countries is separated into two parts known as "mainland" and "maritime". Mainland SEA or Indochina includes Myanmar, Thailand, Laos, Cambodia, Vietnam and West Malaysia. The rest are belonging to Maritime SEA or Nusantara comprising East Malaysia, Brunei, the Philippines, Singapore, Indonesia and East Timor.
Destination #1: Kuala Lumpur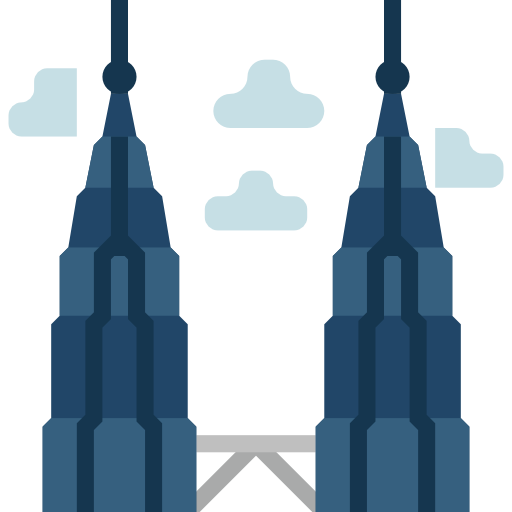 Characteristic: Hyper-modern city life
Country: Malaysia
Centre areas: Bukit Bintang, Kuala Lumpur City Centre (KLCC), KL Tower, Chow Kit, Kampung & Majid India, Chinatown Area, KL Sentral & Lake Gardens
Languages: Bahasa Melayu, English, Chinese Mandarin and Chinese Cantonese
Currency: Malaysian Ringgit (MYR or MR) – 1€ is approximately equal to RM4.59
Tips for money usage: Money paper and coins are mainly used in food street stalls. Therefore, you should keep cash with you all the time. However, credit and debit cards are acceptable in hotels, big chain restaurants and supermarkets.
Airplanes available from Finland (according to Skyscanner): Qatar Airways, Finnair, Cathay Pacific
Budget for round-trip plane ticket: ranging from 501€ at the beginning of June
Suitable for budget travellers: Yes
Stay:
– Entire condominium: Chymes Residences, KLCC with roof park, infinity pool, sauna, squash court, gymnasium (20€ per night)
– Entire serviced apartment: Cozy KL City Studio (20€ per night) – 84 5-star reviews on Airbnb
– Entire apartment: Stylish High-Rise Studio with infinity pool (32€ per night)
Eat:
-Jalan Alor is the perfect place to emerge into the Malaysian culture of roadside dining
-Tapak Urban Street Dining is located in the centre of Kuala Lumpur with more than 30 food trucks offering cuisine from all over the world
– Petaling street market has several the oldest street-food stalls that are worth a try
– Madam Kwan's is a good bet to visit for authentic Malaysian local food
– Nasi Kandar Line Clear is a little bit far away from the city centre but you can try the highly praised Malaysian Nasi Kandar (Malaysian curry)
See:
– Petronas Twin Towers is the symbol of Kuala Lumpur and Malaysia. You can see it no matter where you are in urban Kuala Lumpur.
– Bukit Bintang shopping centre with stunning architecture and nightlife entertainment
– Pasar Seni Central Market
– Batu Caves is a religious place with the giant golden statue of Lord Murugan. You should dress modestly, and it is recommended to visit early in the morning
– Perdana Botanical Gardens gives you a moment away from fast-paced city life and enjoy the natural side of Kuala Lumpur
Phases in Malaysian:
– Please = Tolong (toh-long)
– Thank you = Terima kasik (te-ree-ma ka-seh)
– Yes/ No = Ya (yah)/ Tidak (tee-dak)
– Goodbye = Selamat jalan (s'la-mat zha-lan)
– I don't understand = Saya Tak Faham (saa-yah tak faa-haam)
– Tasty = Sedap (se-daap)
– How much = Berapa (be-raa-paa)
– Expensive = Mahal (maa-hal)
– Beautiful = Cantik (chan-tek)
I hope you find some interest from these insights. Who knows Kuala Lumpur cannot be your next destination?
Next time, another location in Southeast Asia will be revealed. Stay tune!

XAMK International Business '17, Kouvola.
INSIDER wll be a limitless inspritation for your creativity and satisfaction to express yourself through photographs and words.

Latest posts by Long Nguyen (see all)