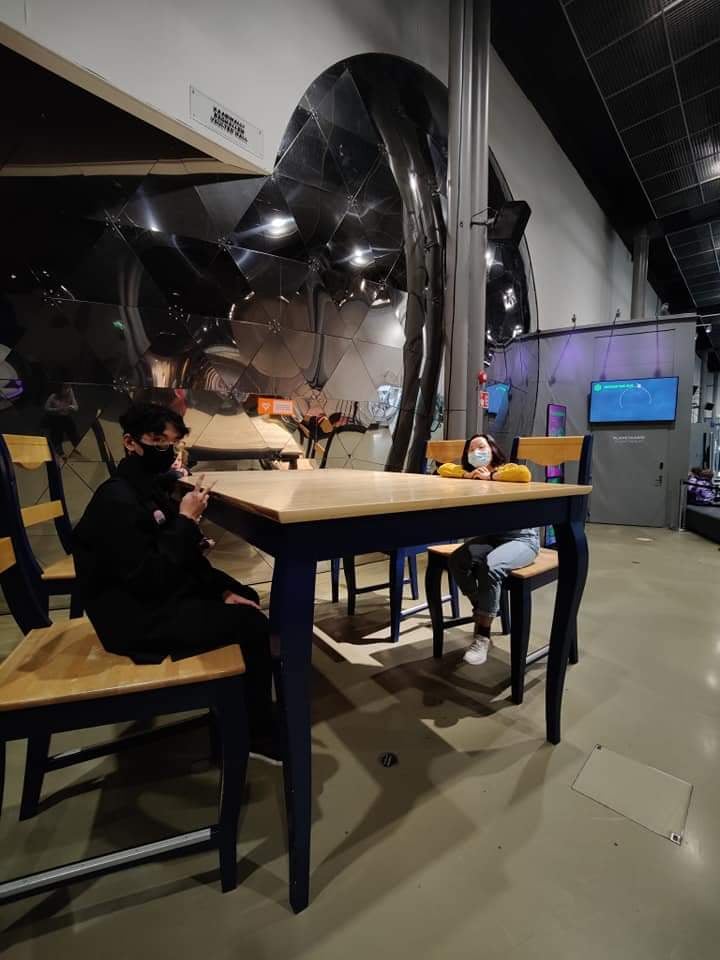 Hello everyone, how was your autumn break? Mine was fabulous, I went to so many places, and there is one place that I love the most which are Heureka, Science Museum located at Vantaa.
From the outside, Heureka has a unique architecture and the fancy color of white. It cost 15 euro to get in as a student, so take your chance, you won't regret it. Inside, it is gorgeous and good for us to gain much information about the human body, woods, physics, power, riddle, …
There are four rooms, or I assume so. The first one is about the human biological system, a fun place with many lessons from our own body, bacteria in your guts, how things function in your body. Next is the room full of woods and you can also make your own wood keychain there with your own drawing for FREEE!
Unfortunately, I didn't take enough pictures to show you all, just because I was mind-blown by it. But also, I want to encourage you to come to Heureka and witness it yourselves. In addition, they also have a fancy-ish restaurant and a souvenir shop with many fun toys and models. Nonetheless, Heureka truly is a place for a physics lover like me, I spent an hour in the physics room, they have experiments and explanations, and it uses in the real-life world. Honestly, I looked like a kid running around that room with my mouth open. And my god, how can I forget about this, it also has its own planetarium, you can learn a lot about planets and space. And who loves space? ME! I absolutely love it. So, what about you, will you go to Heureka? Or have you gone to other bizarre places this autumn break?
Bonus: You can make a coin with your face on it! And, FREE!