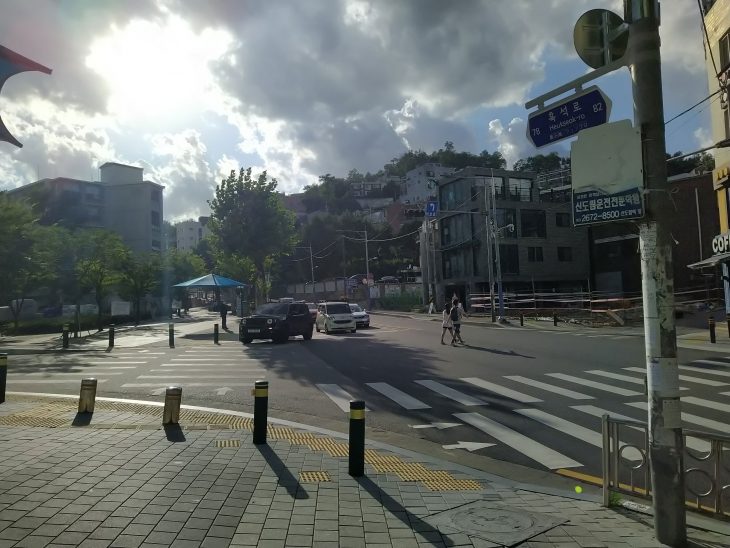 Seoul Free Time: Where to Go?
Hello, it's me again, Joonatan writing articles all the way from Seoul, South Korea! This time I'll explain what you can do on your free time if you ever find yourself stuck in the middle of Seoul with nothing to do (though I think that would be impossible haha).
If you're studying in South Korea it's important to remember that the semesters a very different from the ones in Finland. In Korea, a semester takes about 3.5 months and it's very intense, but this also means that the breaks between semesters are very long!
I'll start off with a few restaurants which I absolutely love. I do want to remind any reader that if you're a vegetarian or just don't eat meat in general, Korea is not really the best place to stay for a long period of time. Vegan restaurants are a rarity and can cost a lot depending on where they are located!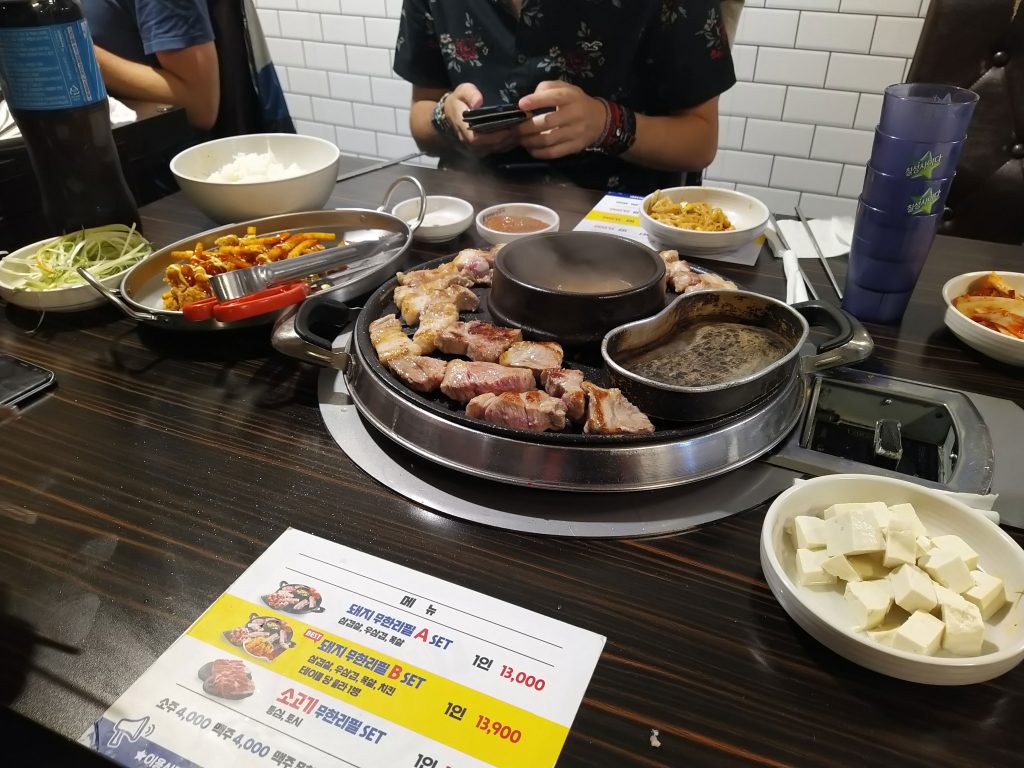 Korean Barbecue
Korean Barbecue is something special. The whole idea is that the restaurant provides the meat, but you get to decide how you want it grilled. You cut up and grill the food on a grill that's located in the middle of the table. Side dishes and anything else can be ordered or you can bring them to the table from salad bar kind of set-up. The atmosphere that a Korean BBQ creates is (in my opinion) absolutely unlike anything else. To get the full experience, I recommend going to Korean BBQs with at least three other people!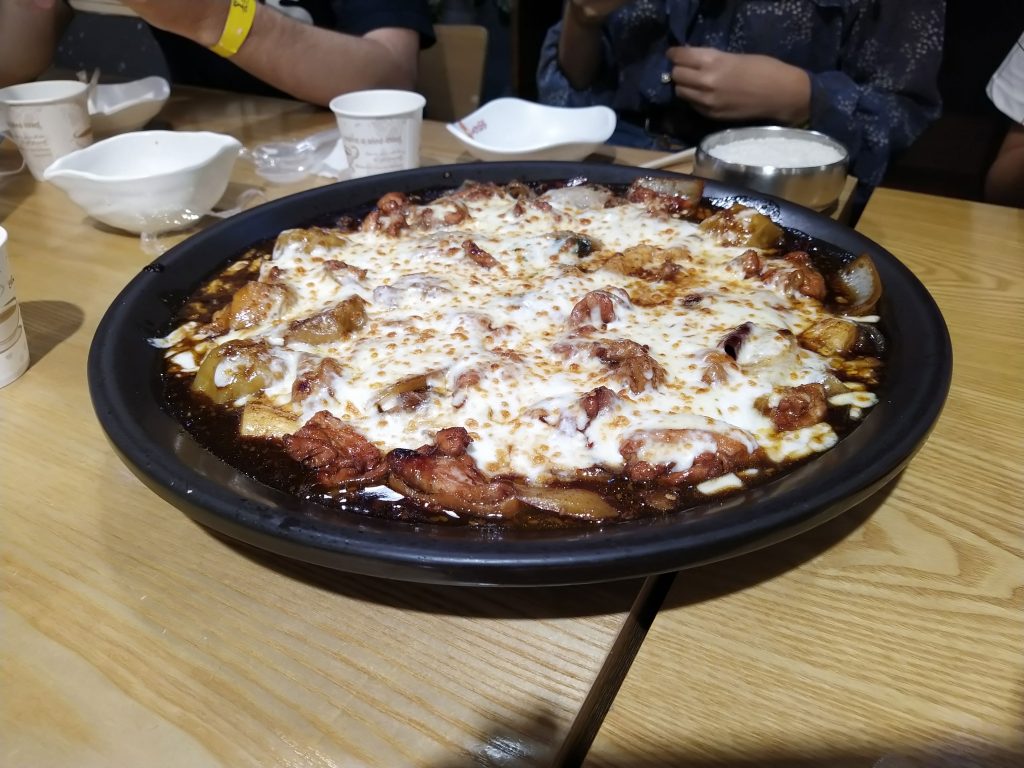 Jjimdak restaurants
The name sounds strange, but roughly translated to "Braised Chicken". This stuff is absolute comfort food for anyone who loves eating chicken. They mix a pan with all kinds of stuff like dumplings, noodles, sliced onion and then they add this interesting soy sauce to it which just makes it taste heavenly. If there is an option to add cheese on top of it, do it! The cheese is like a cherry on top to an already delicious meal. As with the previous one and most Korean restaurants in general, go with a group. A lot of restaurants have a group price instead of an individual one so it will generally be cheaper if you stick with a group!
Well that's enough restaurants, time to actually go somewhere and I have two recommendations: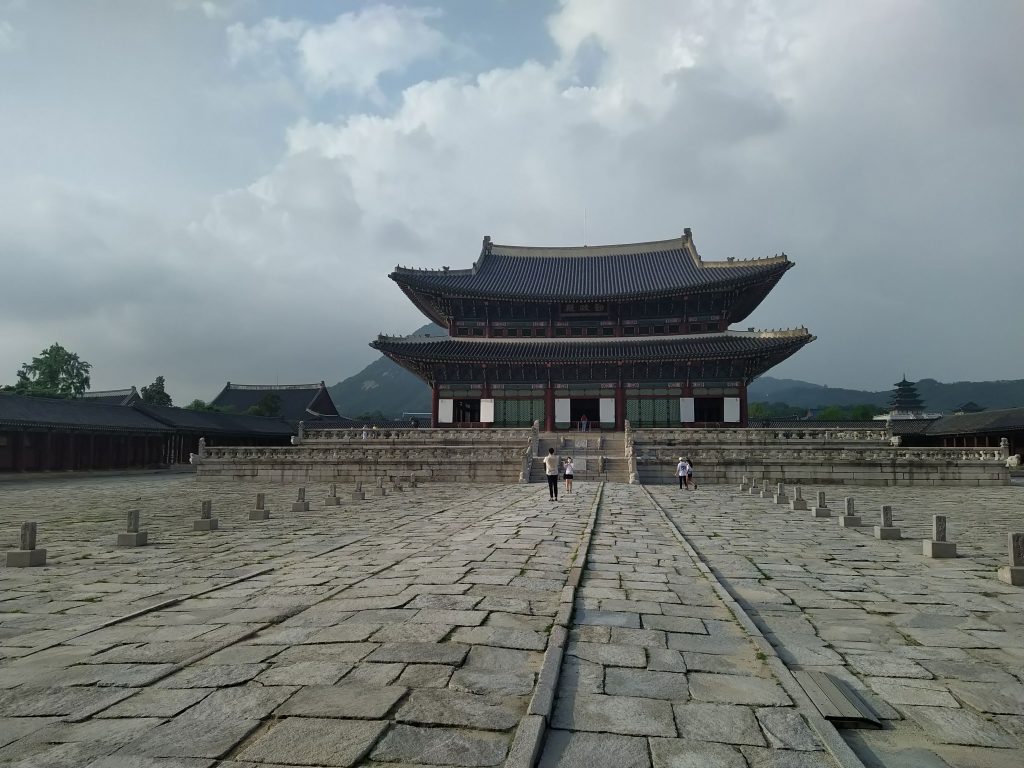 Temples/Palaces
Korea used to be ruled by a dynasty and it really shows if you visit any of the temples or palaces around the city. The unique and beautiful architecture and wide courtyards, these places don't fail to impress! The main one in the middle of Seoul is known as the 경복궁 (Gyeongbokgung Palace) which was the main royal palace during the Joseon Dynasty (1392-1897). Unfortunately in Korea Google Maps doesn't really help, but they have their own app called KakaoMaps, so if you ever visit remember to download that!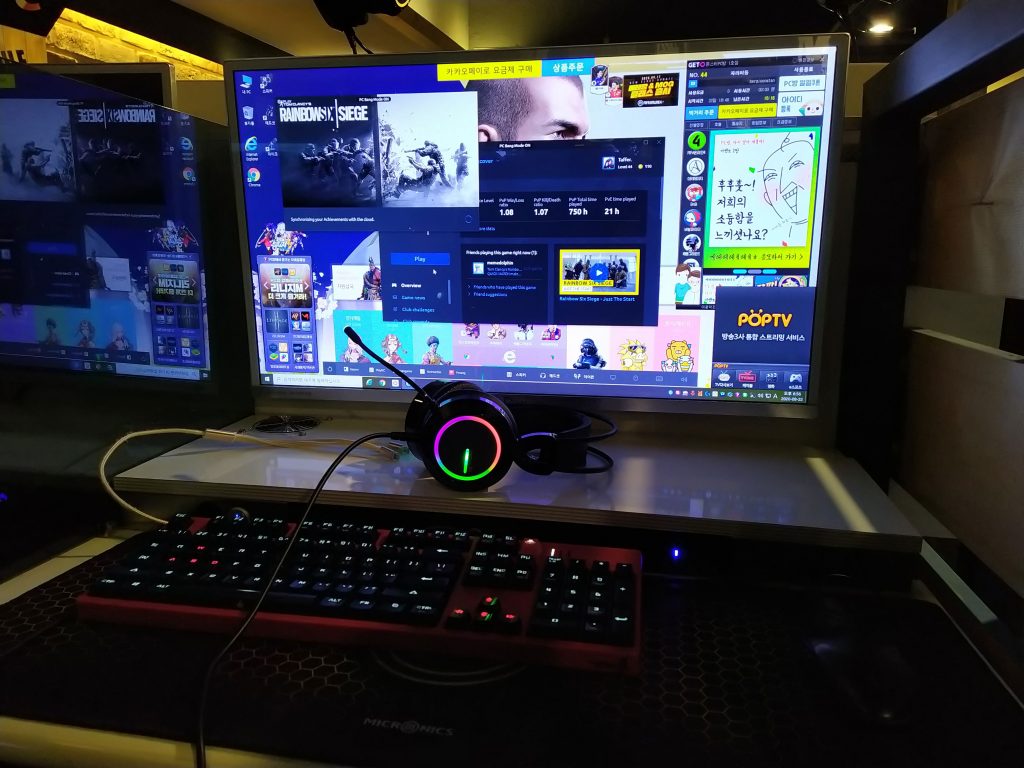 PC Bang
Now this recommendation comes straight from my heart. If you love playing games, this place is for you. PC Bangs are technically PC Cafes, but instead of it being a chill place where you check your email and drink a warm cup of coffee PC Bangs are all about just playing games. These places are everywhere in Seoul (There are 3 a short walk away from the university dorms) and are exclusive to South Korea. These places serve food and drinks as well, so you never really need to move if you were playing. Also, the prices per hour are dirt cheap. If you have any kind of interest in playing games, you can't go wrong with a PC Bang.
And that's about that! I hope you enjoyed these recommendations and as always stay safe and healthy everyone!

Latest posts by Guest Writer
(see all)