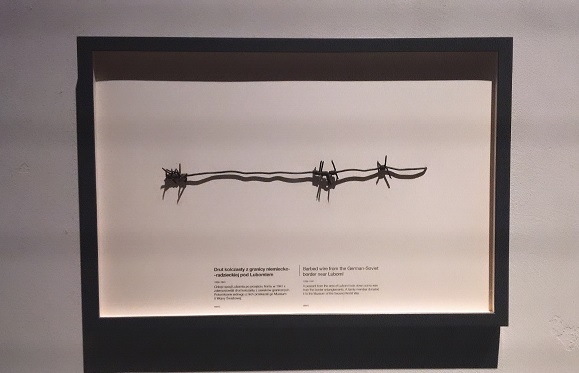 To be honest, the country of Poland has never been on my bucket list. However, as my roommate told me, she'd found a flight for 19,99€ to go to Gdansk, Poland and back to Finland, I chose to give it a try.
So on Tuesday, I went to Turku, which is approximately three hours with the train from Kouvola, to catch my flight to Poland. The airport is really small and the plane/flight was as expected – low quality. But well, I'm not going to complain, as the flight was that cheap!
To go from Turku to Gdansk takes you approximately one hour, after that, you can take either the train, bus or a taxi to get to the city centre. I chose to take the train, as its cheap and the most comfortable way for a 40 minutes journey.
My hostel was round about 10 minutes from the train station and surprisingly good for 11€/2 nights! It took me about 7 minutes to go from the hostel to the famous old town, where I grabbed some lunch. Afterwards, I chose to experience Poland´s night life, which was of course, really cheap compared to Finnish prices and great fun.
On Wednesday, I've visited the famous museum of second world war. Not only the architecture of the museum is interesting, but also what´s inside! I chose to visit the permanent exhibition only, as my friend told me it will take time – and she was right.
I walked through the exhibition approximately for three hours and had goose bumps literally all the time. The organizers of the museum have done an amazing job creating a space, where you can get in touch with the past and get a feeling on how difficult life has been for people 80 years ago – highly recommended!
After the museum, I went through the old town of the city, as the architecture there is stunning. I had lunch in a traditional restaurant, where I got the best fish soup I ever had and of course, bought some souvenirs.
In the evening, I've visited the Christmas market of Gdansk, which is really beautiful! They offer a huge variety of different kinds of foods, souvenirs and gadgets in an amazing atmosphere.
Next day, on Thursday, my plane already took off at 7 am. So such a short trip, but for 20€, definitely worth it. Gdansk is way more beautiful then I expected and going out is pretty cheap – therefore a perfect journey for students!

Latest posts by Guest Writer
(see all)