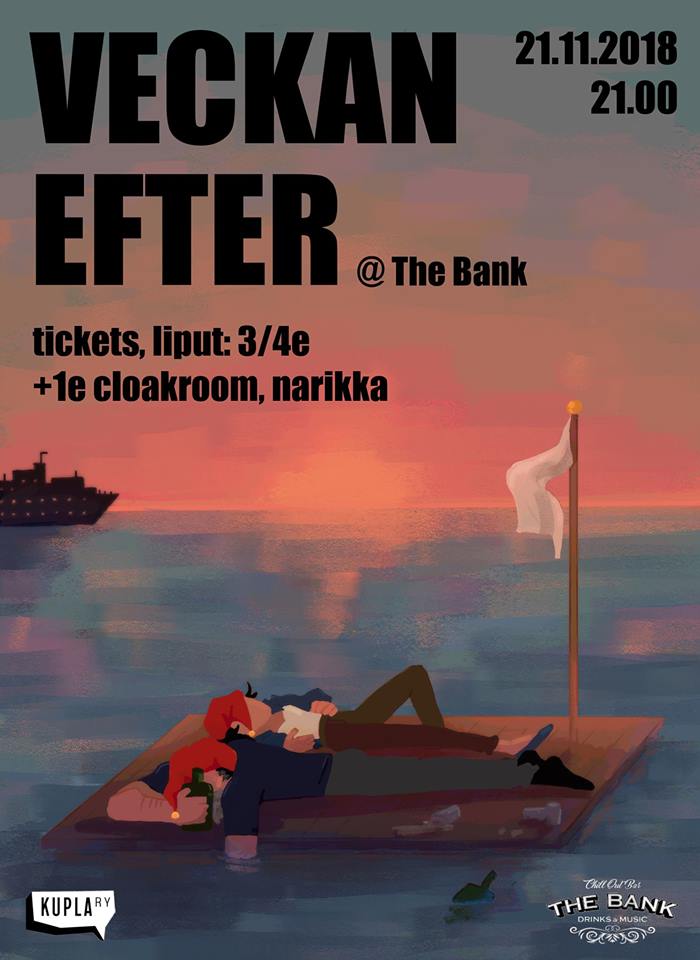 Hello there!
As you have noticed lately we have had a lot of student parties, or at least gatherings as we call them here. This time there was no occasion for a party, but ehem who needs a reason to party? Kupla comes up with different names and very unique ones for the parties. This time the name of the party was: The weekend after. Wonder why they came up with that name. Anyway except the dancing which was nonexistent i don't know why, maybe people were not in the mood at least until I was there, there were plenty of other things that you could do. Play pool (which is what I did), blackjack and the slot machines. I tried one of those for the first time and thank god I did not lose. LOL.
The party started at 9, but you know students: usually the will show their faces later. For example around 11. The price as usual: 3 Euros with a student card and 4 Euros without. Also an extra 1 euro in case you wanted to leave the coat in the hangers.
Uh almost forgot: there was a contest where a student could win a VIP table for the party in January worth of 250 Euros. It was not clear to me though what we should have done to participate. Overall, the party was nice and we had fun hanging out with our friends.
Latest posts by Marija Marash (see all)