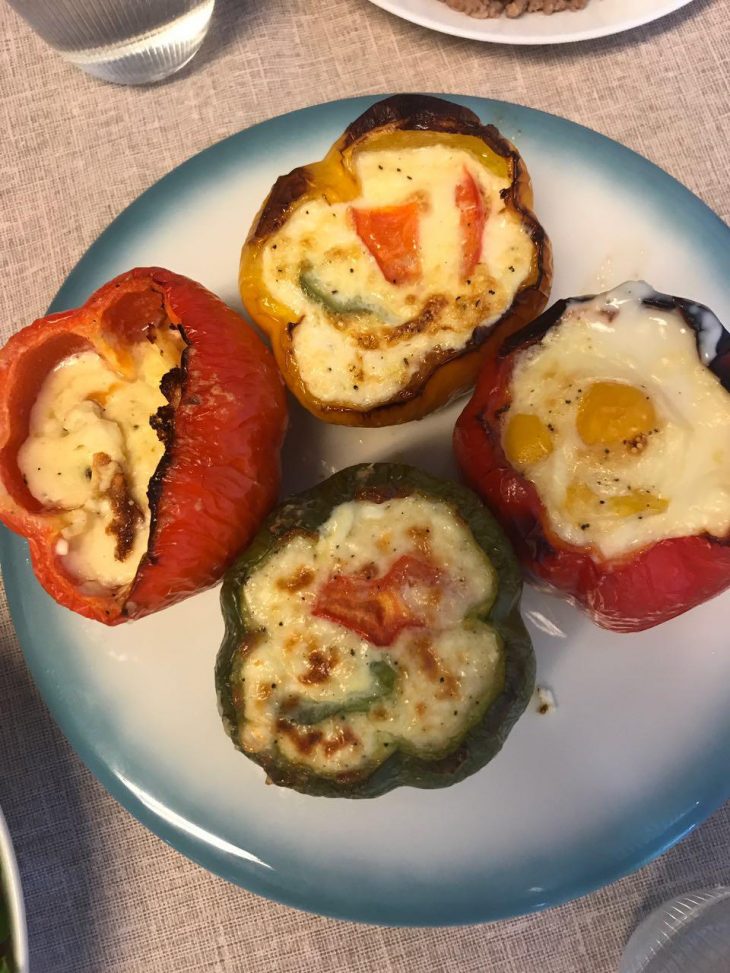 Recipe of the week. Bell peppers filled with cream.
Okay, so this is the first time I am writing a recipe for Insider, so take it easy on me if it does not turn out like it was planned. I think it will though because this is something I cook very often and to me is pretty easy.
What you need:
3-4 big bell peppers. (the number of peppers depends on the number of people that you want to feed.)
300 gr of feta cheese
100 gr of yogurt
And if you want you can add some white cream. The white cream will make it less thicker, but personally I like it when it's thick.
Salt/pepper/garlic and any other spices that you want to add.
Preparation:
Cut the top of the bell peppers and clean them carefully so the inside does not have any seeds. In a bowl put the feta cheese and squish it with the fork until it is in smaller pieces, after that add the yogurt. Mix it together and add the spices. Personally I love garlic and paprika. Also, vegete, but I do not think you can find that kind of spice here. As I said above it depends on you if you want to add the cream or not. After you mix all of these together, get the peppers and start to fill them in. Do not fill the full because from the baking the level of the cream will increase. Put the oven in 250 degrees and put the peppers in. Personally I am not sure how many minutes it should be in the oven because I can see it with my eye when it is ready. I would say around 30 minutes.
There it is. The tastiest bell peppers you ever tried! Enjoy!
Latest posts by Marija Marash (see all)