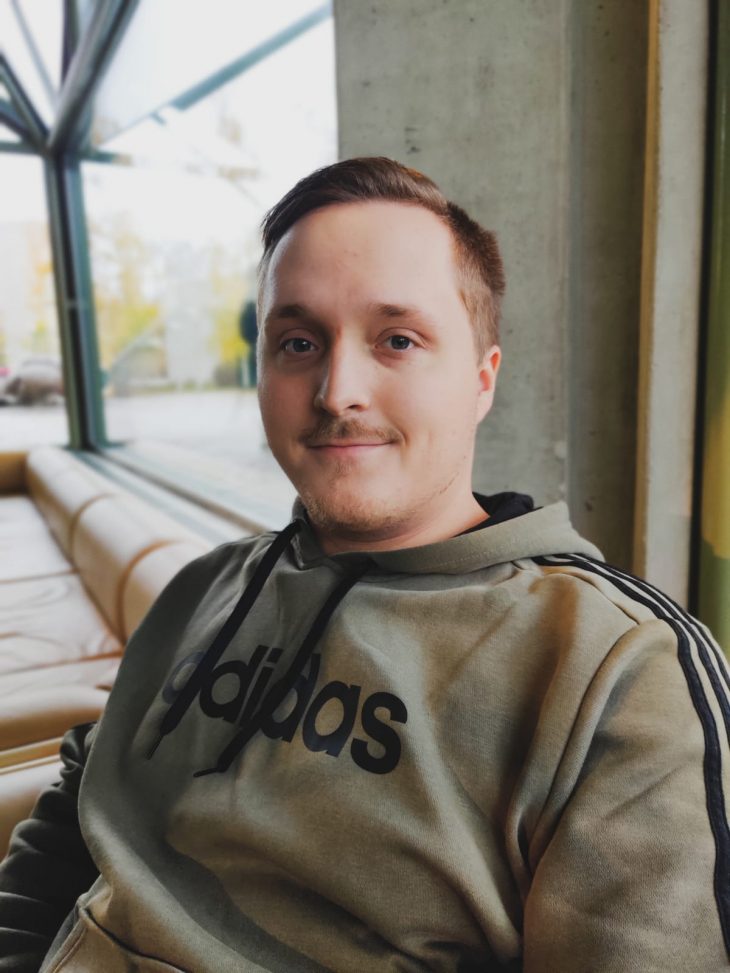 Hi! I'm Santeri Ounasti
I speak Finnish, English, Swedish. I was born in Rovaniemi but I lived most of my life in Oulu. In 2016 I moved here and started studying here at XAMK.
Oulu is about 200km southern than Rovaniemi and is considered as the capital of northern Scandinavia. That is like Winterfell in the game of thrones 🙂 It is a windy place no matter where you go the wind just going to blow to your face.
Students that come to study here from abroad complain about the cold here sound funny to me, whether here to me feels warmer than there even though cold its not an issue for me, I love winter. In winter time in Oulu its like 4 hours of daylight.
I have played Ice hockey for 10 years from 6 till 16 that was my hobby playing video games as well. I went to gymnasium Merikoski high school for 3.5 years. Leadership assistance and languages (Johdon assistenttityö ja kielet). I wanted to study something that is jobless. The study program is mostly in English than Finnish. My specialty is in communication and public relations like journalism, writing and a bit of marketing and communication between businesses. It's been nice studying here. I like the courses in English when we study with exchange students.
I will graduate next year. I wish to find a job related to my field at Oulu so I can move to my hometown. I was a tutor myself and I suggest others to be tutors too and just try to know different people in different fields, try to participate as many events as u can.
If you guys are into gaming follow the gaming page Barracks on facebook. I am part of the organising a team. At the moment we organise Lan party 2 times a year. There are about 70 computers and we play together. Its 8th annual event and the next one is next spring.

Latest posts by Arian Ukaj
(see all)