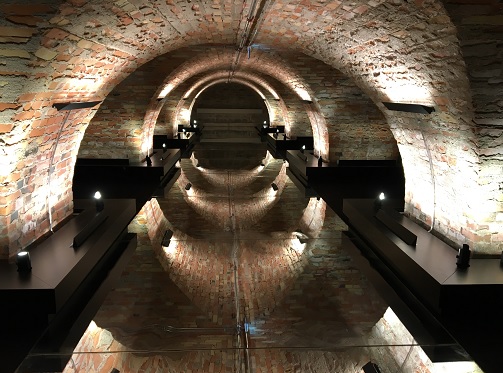 For this week's article I chose to write about my experiences in the wonderful capital of Estonia, Tallinn. To be honest, actually I wanted to go to Stockholm, but then I saw that the price for the ferry from Helsinki to Tallinn was just 25€ both sides and the hostel which is directly in the oldtown of Tallinn was only 25€ as well for 3 nights. So I didn't thought even twice and booked it instantly.
To go from Helsinki to Tallinn it's not even 3 hours by ferry and you get easily into the city centre/old town from the port by foot. I reached my hostel within 15 minutes time where I didn't even had time to unpack my stuff as it was time for games night and beers.
The next morning, I unpacked my things and did sightseeing. Mainly, I went to Tallinn to have a cheap party and to buy alcohol, just as any other Finnish student would do, but as I strolled through the streets of Tallinn's old town I was amazed, I just didn't expected it to be that lovely I guess. I visited Alexander Nevsky Cathedral, a Russian styled cathedral, in Tallinn's old town. After that, I went to Linnahall, a giant piece of concrete that was built for the Olympic summer games in 1980. Linnahall is not really nice to look at, as it would desperately need some restauration and a purpose, but the view up there is just amazing! You have an excellent view on the Baltic sea and Tallinn's old town at the same time.
After my sightseeing tour, the pub crawl already started so I had to hurry.
I really recommend you to do a pub crawl at least once when in Tallinn, as the alcohol is cheap and there's a lot of funny bars you would not know about without the guides.
If you prefer to party on your own/with your friends only: Club Hollywood is recommendable.
Sadly, I've lost half a day I wanted to use for sightseeing on hangover, so maybe you want to calculate that as well as you might return from pub crawl at 7 o'clock in the morning.
However, after some Chinese takeaway you're fine again and can continue sightseeing.
For this day, I went to the museum of Estonian architecture and the museum of Estonian history. Both museums were nice experiences and are definitely recommendable as the entry is cheap and the exhibitions are interesting.
On my last day in Tallinn I chose to try the famous pancakes of Kompressor. Well, they are quite good, but the staff is not friendly at all as they seem to be overwhelmed by the amount of customers. So I recommend you to rather go to the modern part of Tallinn – Rotermann. This is a cool district of the city and amazes with a modern architecture and hipster restaurants that are not even expensive, e.g. I payed 8€ for a solid dish at a fancy restaurant.
Before you go back to Finland again, I recommend you to visit a shop called "SuperAlko", which is near the passenger port. All Finnish people shop their alcohol there as there's such a huge variety. It is not only funny to watch people buying as much alcohol as possible, but also, it's really cost saving for student parties.

Latest posts by Guest Writer
(see all)