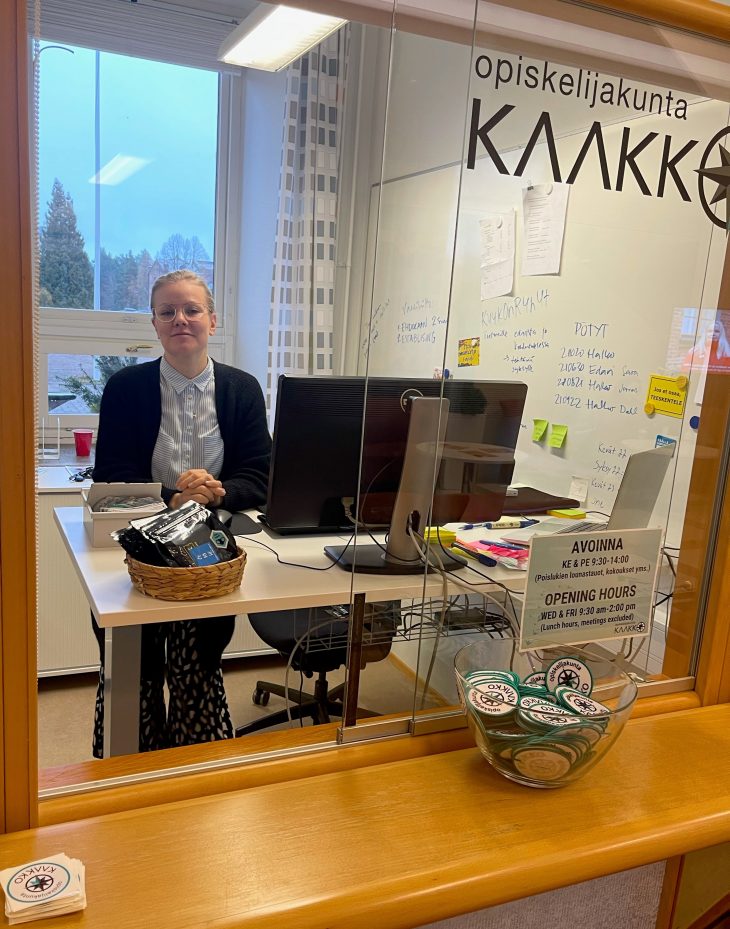 I made a questionnaire for the study kaakko to enable student to know more about the Student Union kaakko desk and the services they provide. Here are the replies to the questions, thanks to jenni, she was kind enough to answer my questions.
What is the Student Union Kaakko?
The Student Union Kaakko is an advocate of students at Xamk and our mission is to support you throughout your studies. We have an office on every campus. In Kouvola you can find us in the main lobby.
What is the aim of the Student Union?
According to the Universities of Applied Sciences Act, our main job is advocacy of students. We also offer different kind of events and services.
What is the main question students ask for support in the beginning of the studies?
The main question is probably related to the student card we provide. Many new students apply to be our member during the first semester.
What kind of assistance do you provide student (what kind of assistance could student get from the info desk)?
We try to help students with all kinds of questions. For example, advocacy work encompasses the overall well-being of the student, such as education, study facilities and equality. We also provide confidential counselling and tutoring.
How could you improve the Student Union?
Now is a really good time to think about this! The representative council election is on and students are about to choose the 20 students who will decide on large-scale matters in the Student Union, such as the membership fee and the financial statements. In November we will look for new board members and any member of Student Union may apply to become a board member.
Basically, becoming a member of the Student Union and being active is the best way to improve our operations. Me and the other five employees are here to help students with this.
Could we add some additional services to improve student life in the campus?
This is something I would like to hear from the students, since we are open for new ideas. One thing I know is that some students wish we would be at the campus every day. Unfortunately, we are open only three days a week.
Have you provided a remote support before?
We have a chat service on our website opiskelijakuntakaakko.fi/en/. Students can contact us from Monday to Friday at 9 am till 3 pm.
Have you dealt with an angry student before? IF YES, How did you deal with one?
It is natural that sometimes people are dissatisfied or they have complaints. We treat every student with respect and try to solve problems professionally. Most encounters with students are delightful.
Tell me about the time you went the extra miles for a student?
We strive to serve all students equally, but we pay special attention to advocacy cases. Each case is treated very confidentially as things can be sensitive.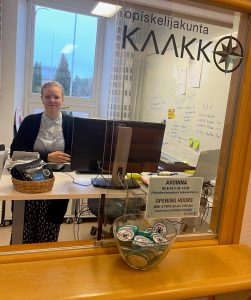 If you want to know more about the Student Union Kaakko, here is your chance.

Latest posts by Guest Writer
(see all)