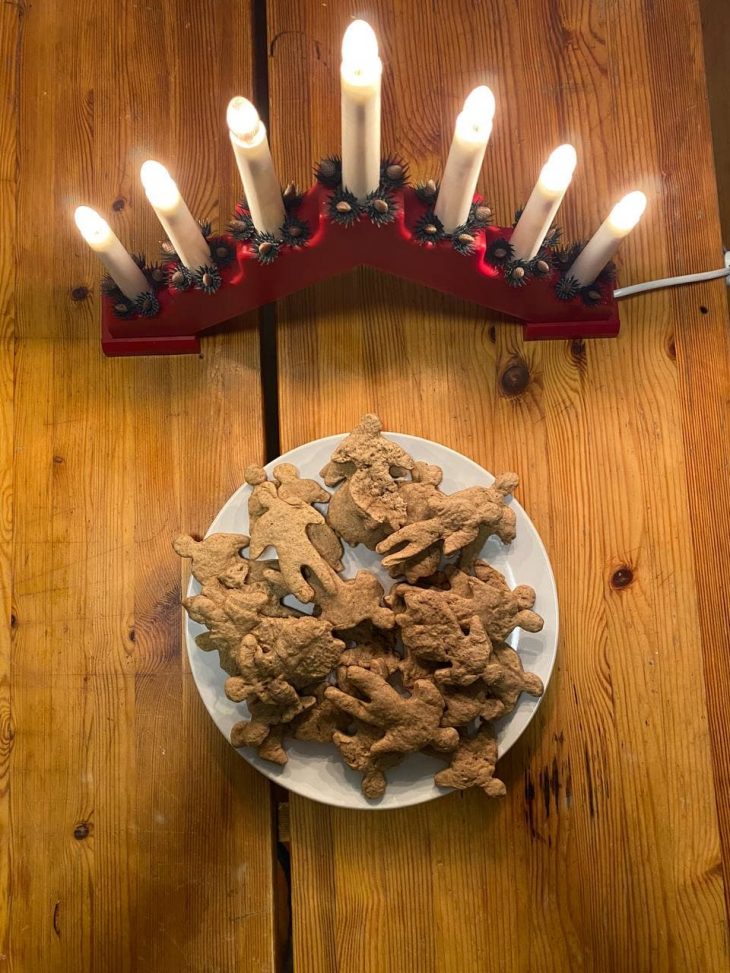 The best spicy gingerbread cookies
Winter is coming! According to the weather forecast we will have a snow and the atmosphere of Christmas and New Year will come simultaneously, that's why I would like to offer you really spicy gingerbread cookies which is one of the main symbol of Christmas mystery.
Ingredients for our spicy gingerbread cookies:
2 tsp of ground ginger
1 ½ tsp of cinnamon
¾ tsp of cardamom
¾ tsp of clove
¾ tsp of pepper
¾ tsp of cacao powder
3 tbsp of honey
½ tsp of baking soda
Salt
Flour 250g
1 Egg
Butter 100g
Sugar 25g
Method:
Take butter from fridge and let it become warmer in room temperature for 1 hour
Mix all spices in a bowl and put there a pinch of salt
Add flour into this mix and cacao powder and mix it
In second bowl mix butter with sugar until it turns cream and put there honey and egg and continue mixing
Combine two mixes and mix until we have a pastry
Wrap our pastry in plastic bag or cling film and put it into the fridge for 1 hour
Then, split it into two pieces and roll out the dough until you have 1-2mm of thickness and make shapes by molds
Oven should be preheated to 180°C and put there prepared cookies for 5-7 minutes and your cookies are ready to be eaten!
Have a nice meal and start already celebrating!

Latest posts by Guest Writer
(see all)