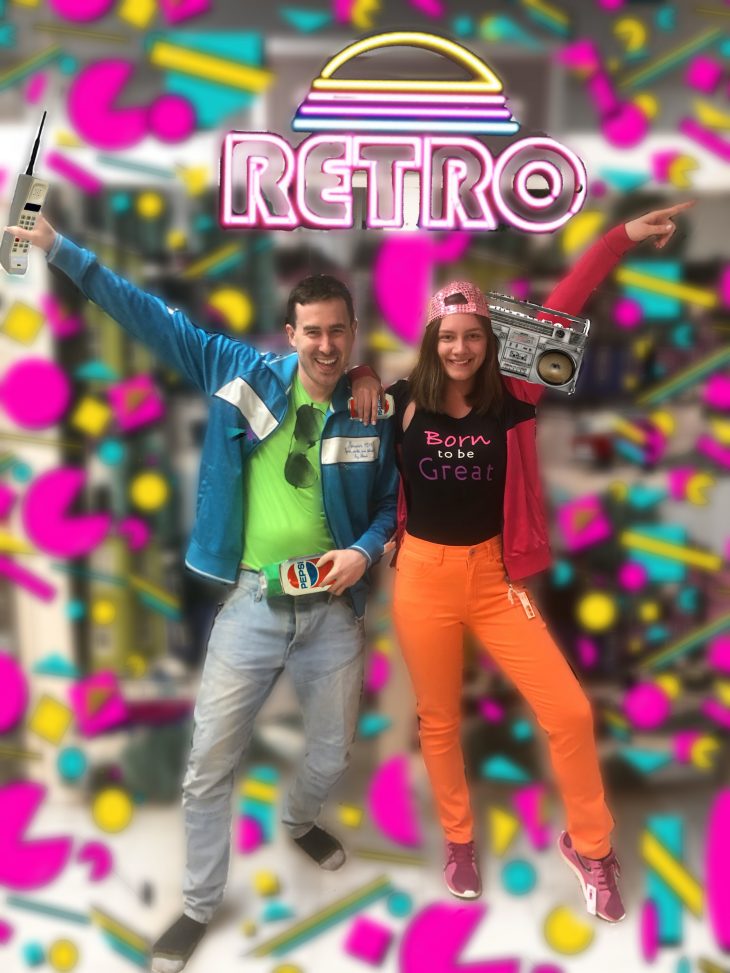 Here I go again on my own
goin' down the only road I've ever known
Like a drifter I was born to walk alone
'cos I know what it means
to walk along the lonely street of dreams
Whitesnake – Here I go again '87
"In my childhood it used to be better" – that is how our parents usually begin telling stories about their past. Sometimes descriptions of the past sound so extra but wonderful, that it really makes us think maybe 80s were one of the best times to ever be alive. Since, it is not possible to sit in a time machine and go back to relive those days, so Kupla, the school organisation responsible for the cool parties, are giving everyone a unique opportunity to go back in time just for one night to the decade of board games, the best screen version of Stephen King's "Shining" and Diet Coke, on 27th of March. It'll be a night when all students can feel the real spirit of the 80s.
Even though everyone is super excited about the upcoming party, but they do not have a single clue about what to wear. Here are some outfit ideas for the best party ever! If you are into sport choose world famous 'Lacoste' polos, spandex leggings and 'Reebok' classics. All Michael Jackson fans should give preference to leather jackets, preferably red, and studded gloves. Girls might try to make huge perms, neon mini-skirts and animal print. Do not forget about acid-washed jeans and huge accessories.
Grab your boombox and it is time for party hardy!
Article by Anna Ryndina
Photos by Anna Ryndina and Leif Heflin
Latest posts by Anna Ryndina (see all)