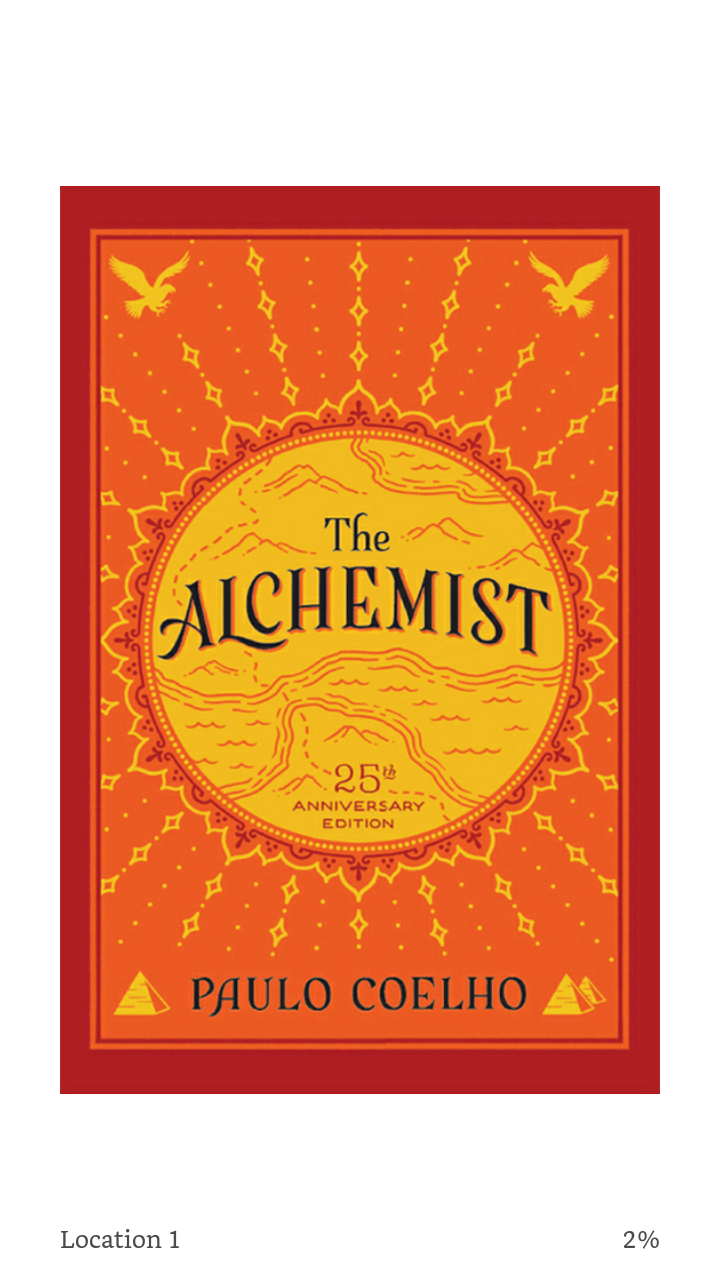 "Everyone, when they are young, knows what their Personal Legend is. At that point in their lives, everything is clear, and everything is possible. They are not afraid to dream, and to yearn for everything they would like to see happen to them in their lives. But, as time passes, a mysterious force begins to convince them that it will be impossible for them to realize their Personal Legend."  -Alchemist
The alchemist or also known as O Alquimista is an international best-selling novel and it was authored by Paulo Coelho in 1988. The genre of the novel is adventure, quest and fantasy. The main theme of the book is about finding your own destiny in other words your Personal Legend.
The story goes by a shepherd boy named Santiago. The young boy had a reoccurring dream about a child who told him that he will find a hidden treasure if, he travels to the pyramids. So, the boy starts his journey from Spain to find the hidden treasure. A long the way of his journey he meets an old man who introduced himself as Melchizedek or the King of Salem. As Santiago was unsure of his dream, Melchizedek assured him that it was his duty to follow his personal legend after giving him some advice. The shepherd boy continues his journey to travel throughout Asia and Africa to reach the pyramids. Where he also, meets other characters in the book such as the alchemist and old Englishmen that guided him, and some robbed him throughout his journey. The story goes on by the young shepherd boy fulfilling his destiny.  
The book unfolds the trials and the struggle nature puts it through us, before we realize our dreams as to say the personal legend. Also, the excitement, the people we meet along in life and how we learn from them. The novel itself is quite inspiring, insightful and fascinating. It's easy to follow and to understand the storyline.
Let us know your thoughts on The Alchemist!

Latest posts by Hafsa Farah (see all)