International Mikkeli Day
International Mikkeli Day "IMD" again boosted in November in Mikkeli for the sixth time. International Mikkeli Day is an international event organized annually by the Mikkeli region, which is open to all and is free of charge. The main idea of it is to show that cultural diversity is a human advantage: we can exchange opinions, visions, traditions. All together we can make the world better place to live in.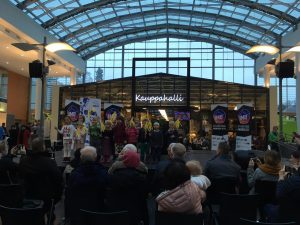 During the main event in Stella there were the presentations of different countries, cultures, tastes and national costumes, educational workshops, music and dance performances from different cultures.
Some international organizations took part in the creation of the book consisting of different stories from all over the world. Another international act was to take photos on the topic of «Mikkeli International»: Mikkeli people abroad and international people in Mikkeli.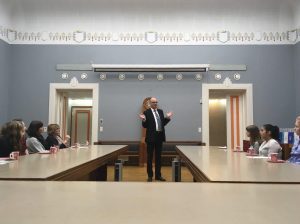 After the event in Stella, Mikkelin Kaupunki organized reward party in the city Hall, where all active international organizations were awarded. The prizes were given by the mayor of Mikklei, Timo Halonen. He said that everyone matters when it comes to building the strong country. XAMK also was a part of it and contributed to the building of international connections by having the International Club. IC helps exchange students to understand Finnish people, their culture and experience real-life of Finns.

Latest posts by Daria Chekalskaia (see all)