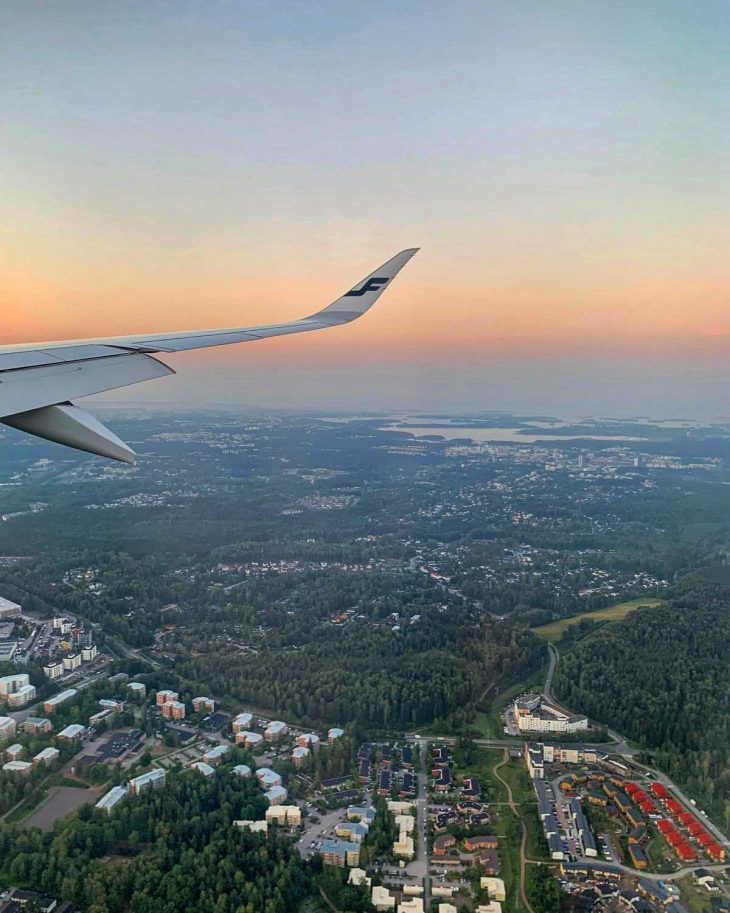 The Journey of 5660 Miles to the North
Growing up in a South Asian country where everyone's life revolves around family, the journey to Finland was an impulsive decision that came to life little by little. The thought of having to leave behind everything you worked hard to build up during your lifetime as well as the loved ones is a tough call to make, however, it's for the betterment of one's future.
It is truly a joyful feeling to set foot in this beautiful land rich of nature, quality education, unique culture and vivid history. The journey through the Nordic sky, the scenic route from Vantaa airport to Kouvola city in a comfortable coach, the cold breeze which embrace you as you step out of the coach in Kouvola, the trees, the flowers and the bees whispered the beauty of summer in the southern east part of Finland.
It is a new experience, a new lifestyle and a whole new journey which has to be started from the scratch. From what used to be normal there's a new normal to everything. Ideal room temperature in South Asia is 23c-25c, whereas in Finland it varies from 20c – 21c, weather is usually colder and it is vital to stay cozy at all times. Food culture is as North pole and South pole, a whole new experience from eating spicey food every day to eating mild but flavorful food which is delightful. Clothes, shoes and the whole surrounding changes with seasons.
During summer, a walk in the forest is a must to explore the nature, breathe good air and connect with all elements of nature. There are varieties of berries, apples and mushrooms you can pick for consumption in all parts of Finland. However, it is best you know how to differ what's edible and what's not therefore have a Finnish pal who can guide you through the forests until you familiarize yourself with Finnish nature. The cultural shock was quite immense at the beginning as the language barrier is stronger in other parts of Finland, except for Helsinki and Tampere areas. Therefore, having the basic knowledge of the Finnish language will help you get through your day-to-day work easily. On the plus side a Finn will always greet you with a "Hei" or "Moi" with a smile. As time goes by, the Finnish culture becomes part of our lives and the settling in is no longer a struggle.
Latest posts by Sasheeka Mahima Wijethunga
(see all)