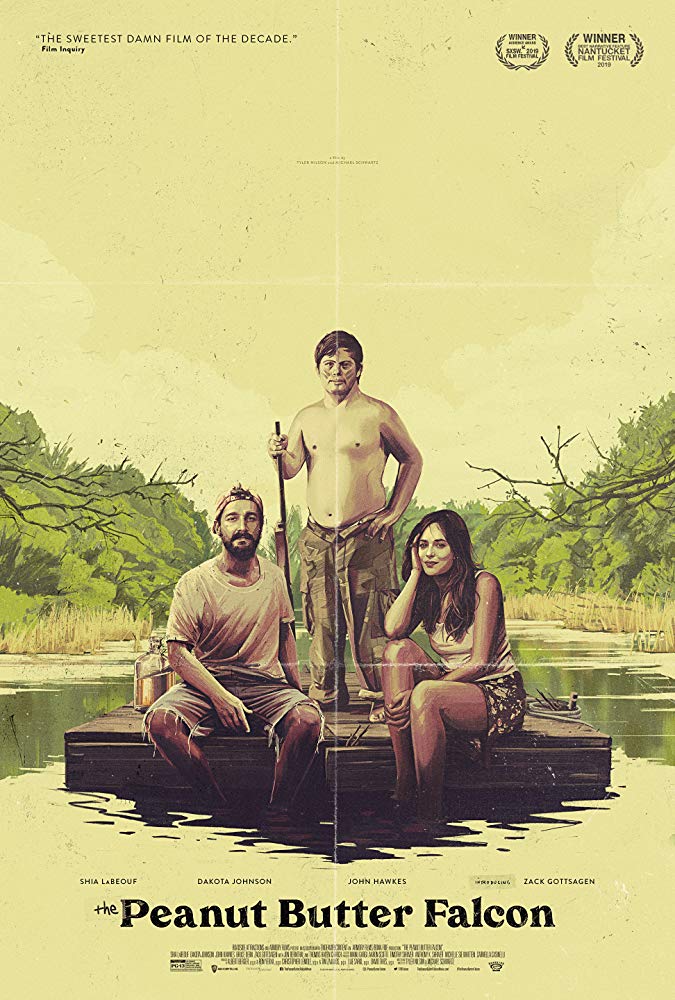 The sweetest movie you'll watch
What is the first thing that comes in your mind when you get to know that Shia LeBeouf and Dakota Johnson are acting in the same movie?
Well, sorry for breaking your heart but its not something dark, sci-fi or seductive. Well at least not in The Peanut Butter Falcon as it follows the story of 22-year-old, Zac portrayed by Zack Gottsagen, suffering from down syndrome and the harshness of the society while being kept at an assisted living facility. The story is a modern retelling of Huckleberry Finn but rather focuses on Zac's journey from escaping the facility, when he tries to fulfill his dream of becoming a professional wrestler.
Even though the direction by Tyler Nilson and Michael Schwartz is good and the film maintains a specific theme throughout, yet this movie is gets more appreciation for the class acting done by many talented actors aforementioned. It feels good to see Shia LeBeouf, who portrays Tyler, helping a 22-year-old down syndrome patient to live his dream and feel 'normal' instead of a 22ft tall alien robot (for what he is known for). Dakota Johnson just adds to it with her brilliance and thus they are successful in keeping a smile on the audience's face throughout its 1hr 37min runtime. As for cons, there might be some scenes that are just there to suit the style of the movie and really add much to it so
The movie has all the feels and it's a sure thing that even if you walk-in without having much expectations, at the end of the movie, there will be nothing but a big smile on your face. So, if you're tired of watching serious dramas with dark plots and not-so-happy endings, this one might just be the one to make you feel lighter and cheerful.

Latest posts by Guest Writer
(see all)