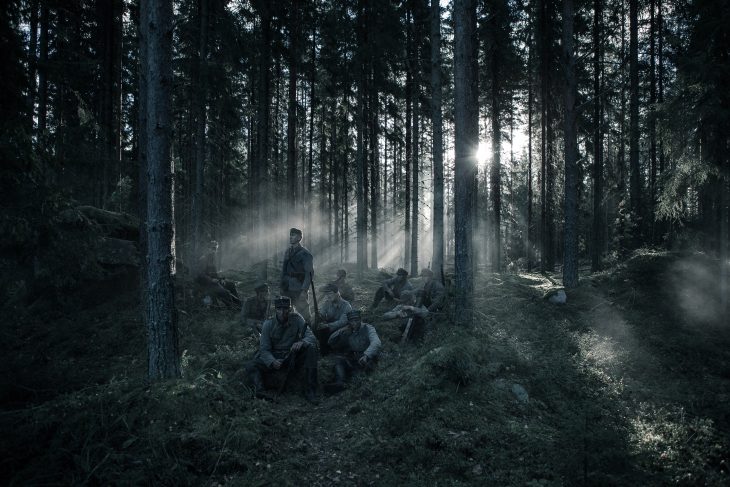 Drama, War 
Director: Aku Louhimies 
Writers: Väinö Linna(novel), Aku Louhimies (screenplay) 
Lead roles: Eero Aho, Marketta Tikkanen, Johannes Holopainen 
An adaptation of Väinö Linna's novel "The Unknown Soldier" of Finland's Continuation War against Soviet Union, that in history takes place in 1941-1944. 
It is summer of the year 1941. Finland begins an attack against Soviet Union, to regain the land that was lost in the Winter War in 1940. Machine gun company gets the order to move into the front lines. The company wakes up the following morning by noises of shooting in the distance, the war has officially begun. Part of the soldiers have already seen the Winter War, but to some of the soldiers this is their first one.  
The film succeeds to show the emotions of the soldiers, and how afraid the first-time soldiers are in the beginning at the war. As the movie proceeds it is visible how death becomes major part of the soldier's everyday life, and how sense of duty and anger towards their losses replaces their fear. 
Movie is third film version of the Finnish classic novel "The Unknown Soldier". This film honours the original novel well, giving the movie nice modern touch without embellishing the war. 
Stars: 3/5 

Senior Lecturer & International Student Counsellor at XAMK, professional photographer at Valokuvaaja Hugh Clack

Latest posts by Hugh Clack (see all)