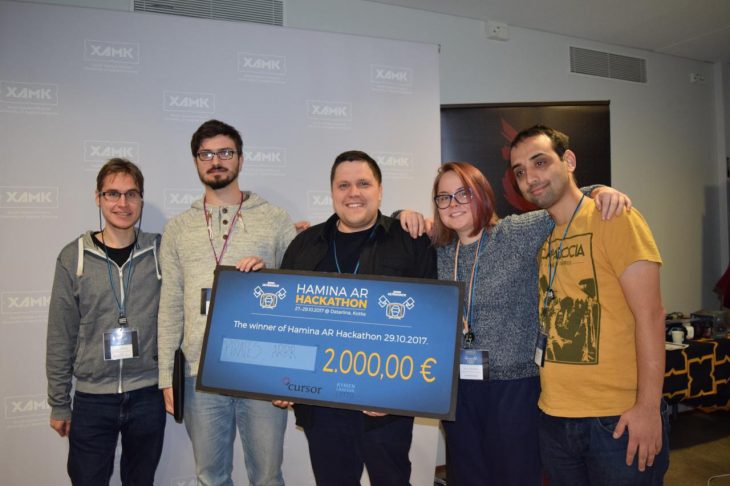 Last weekends (27-29.10) in a city of Kotka 6 teams of developers, coders, and other innovative and ambitious people gathered to compete at Hamina AR Hackathon. The task was to attract more tourists to Hamina World Flag park by creating a new AR educational and entertaining app.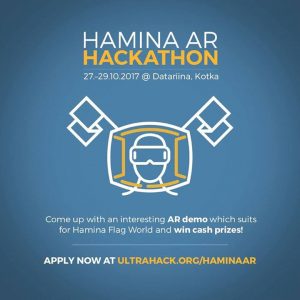 Hackathon is powered by Cursor and Ultrahack. This means that mentors and jury are real experts who work in actual businesses and can share their experiences with young hackers. And that is not all. The participants of this hackathon became members of Ultrahack community, which makes it easier for them to join to the next bigger hackathons in future.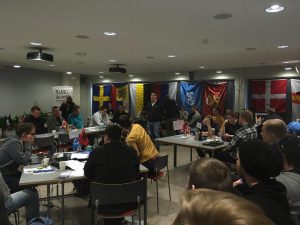 Hackathon is a great chance to show your talent to potential recruiters. At Hamina AR Hackathon, the employers from Dark Amber Softworks or Google were presented.
The key to the success in such events is to keep a balance between work and rest. Thus, the organizers of hackathon provided a plenty of leisure activities like VR glasses, sauna, workshops and even morning yoga. The event took place in Datariina, therefore all the teams had a plenty of free spaces where they can gather together for a discussion or simply to relax after a long day of writing a code.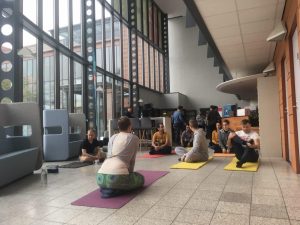 The prize for the winner was 4000 euros in cash. But money wasn't the main reward. For the most part of the participants, this was their first hackathons. The experience they got, the connections they build, the ideas they created are far more important than win money.

Latest posts by Anastasiia Abgarian (see all)