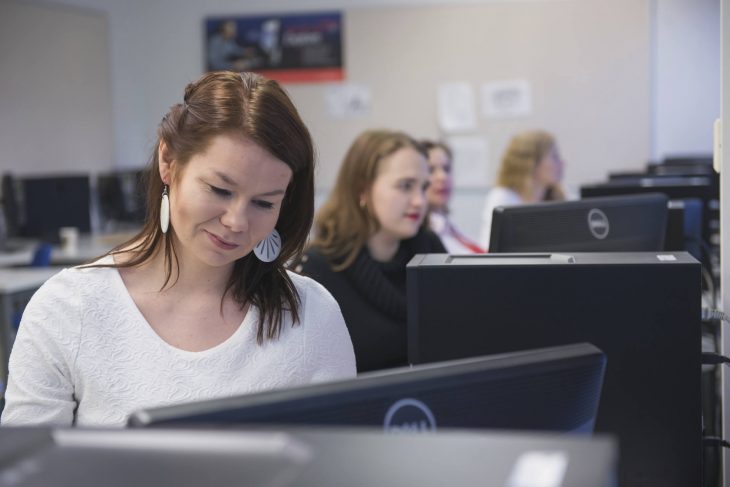 Tips on how to get your focus right at the group entrance interview online
It's good to be a little anxious about an entrance interview online and have butterflies in your stomach. Sometimes the excitement may take over, and the group interview may seem too much to deal with, however with a little preparation in advance and getting your mindset into the right place – you will climb over the interview mountain easily! Here are some tips from an interviewer to help you to get focused on the right things.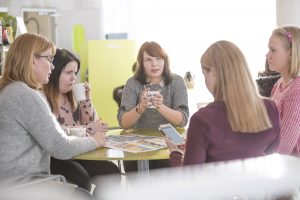 Arrive early. William Shakespeare stated that "better three hours too soon than a minute too late." Well, you really don't need to be three hours early, but you definitely can't be one minute late. Make sure that you consider possible connection challenges and other technical issues with any devices.
Show off your social and communication skills. Initiate conversation, yet remember to let others speak, too. A group interview is never a one man show!
Be genuine and be yourself. Answer all questions truthfully, take part in the conversation with your genuine opinions and views. That is the best way to showcase your personality.
Take some time to think and if you don't know something – just say it. Don't rush to say everything you think out loud just to dominate the conversation. Take a few seconds to get your head around the topic being discussed, and then voice your opinion.
Think outside the box and be innovative. Propose new ideas and innovative ideas related to the topic being discussed but remember to stay on the topic.
Be polite and remember good manners. Polite behaviour will be remembered. Being polite doesn't mean being shy, sensitive or too humble. Your task at the group interview is to showcase your personality and skills and also the eagerness to be chosen into the degree programme.
Be a team player. At the group interview, the group forms a team, and you are one of the team players. A group interview is not a competition. Remember to work with your team members in good spirit – just like you'd do in a classroom with other students or at the office.
Be aware of the time. Usually there is a time limit for all interviews, including the group interview. Be aware of the time and make sure that you have said and commented at least something – even if you are not too talkative and the situation is too exciting, maybe even stressful for you.
You can also disagree. Disagreeing doesn't mean putting anyone down. Putting forward opposite comments with good arguments keep the conversation going. Remember to be polite when you disagree. At the conversation you are discussing different viewpoints on a topic. It doesn't mean that someone is right, and someone is wrong.
Do you best – and then you know you have given all that you got.
Good luck! You got this!
Pia Jääskeläinen, Senior Lecturer, Digital Marketing

Latest posts by Guest Writer
(see all)