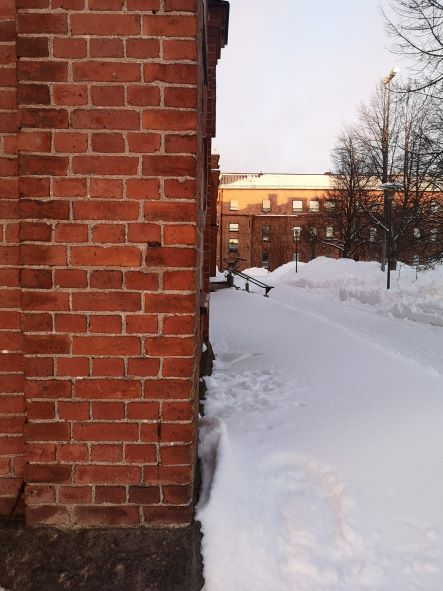 Back in Xamk, this time for an MBA
"Once I just get my bachelor's degree in business administration, I won't study anything ever again, never ever, I am done!" I said in January 2018 when graduating from Xamk. Back then I was exhausted: I had speeded up my BBA studies and thanks to that, was able to graduate just 1,5 years after starting with the program. In retrospect, completing 210 credits in 1,5 years, that was a lot.
Even though I am happy with the fact that I was able to graduate in a very short period of time, the 1,5 years were tough. The pace of studies was literally insane, especially because I was a single parent for then a 2-year-old boy. In addition, in the middle of my studies we moved to Malta, because I wanted to have my specialisation training there. In other words, I was raising my son, adjusting to a new culture and environment, working full-time in Malta and completing my studies remotely all at the same time. 
After graduating I started my own company, moved back to Finland and focused fully on getting my business going. For the first year or so I didn't pay any thought to studying further, but then in 2020 I felt like this just wasn't enough. Suddenly the idea of studying never ever again seemed just silly.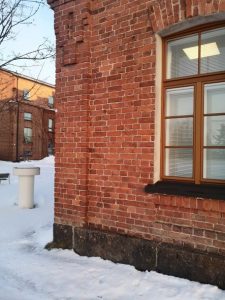 Applying for universities of applied sciences
Before applying to universities of applied sciences I studied a further qualification in business, competence area in sales work and marketing. Even though I enjoyed the studies and felt like there was something useful there, I knew that the level of studies just wasn't enough. I wanted more.
I decided it was time to start making things happen in order to get a Master's degree. Traditional universities were a definite no at this point, since my grades from BBA studies were not enough for the universities near Kouvola. To apply to those one needed to have an average of 4,0 and mine was 3,8. As you can see, grades do matter, especially if you are hoping to continue in a traditional university after your BBA. I'll discuss this more later this spring.
During the time I was applying for universities of applied sciences, our dear Xamk didn't have the Master's Program in Business Administration starting. This meant that I had no choice but to apply to other cities. To be honest, I wasn't stressing too much about the applications. I had five different universities I was applying for and with that, five different sets of assignments to complete.
I did all the assignments but didn't put that much effort into them, not really sure why. The motivation to start studying again was there, but based on how little time I gave for the assignments, clearly not to the fullest.
However, when waiting for the results, I felt very uneasy: why didn't I just put more effort into the assignments, what if I don't get accepted to any of the universities? It would take 6 or even 12 months to get a chance to apply again.
In the end it turned out I had nothing to worry: I got accepted to three universities and of those I chose the one that offered the chance to study the complete degree remotely. I wasn't interested in moving to another city for these studies and also not interested in travelling anywhere on a monthly basis. I am still a single parent plus now also a dog owner, so I want to keep things as simple as possible.
Starting MBA studies in another UAS
I started my MBA studies in August 2021. In this university of applied sciences that I chose, they had online lectures every Monday from 17:30 to 20:30. At first it seemed like a nice solution, but soon I noticed that trying to stay focused at that time of the day was just impossible for me. Due to this (and a couple of other reasons that I will point out later in my posts) I started to look for the possibility of transferring to another university of applied sciences.
Luckily, Xamk was one of the universities of applied sciences that was accepting transferring students. I just needed to fill an online application in Opintopolku and add my transcript of study records to the application. After a few weeks I got an email saying my transfer was accepted!
After the transfer: back in Xamk
The studies for a Master's degree in business administration (international business management) started here at the end of January. I was very happy to see a couple of the lecturers that I knew from my BBA studies and also to get to know some new faces as well.
The quality of teaching in Xamk is very high and I am very pleased to be back here. Also, our group is filled with professionals from various fields, and this, too, makes me happy. I believe there's a lot I can learn from my peers and I'm excited to meet them all in person later this spring.
I completed 25 credits in the previous university of applied sciences. What happens to those when transferring? There's the possibility to substitute some of the mandatory courses with those, if and when the course content is similar. I chose not to use my credits for mandatory courses here in Xamk, since all of those courses seem very interesting and useful.
Instead, I will be using my credits to cover for the elective courses. This means that by the end of this first semester here in Xamk, I will have majority of electives already in Peppi and then 15 credits coming from the mandatory courses that are running now. In total that makes 45 credits out of 90.
So, now you know why and how I am here in Xamk and where I am in my studies credit-wise. Next week I'll be continuing about different motives to study further and what these studies can mean for one's career.
Latest posts by Suvi Karell
(see all)