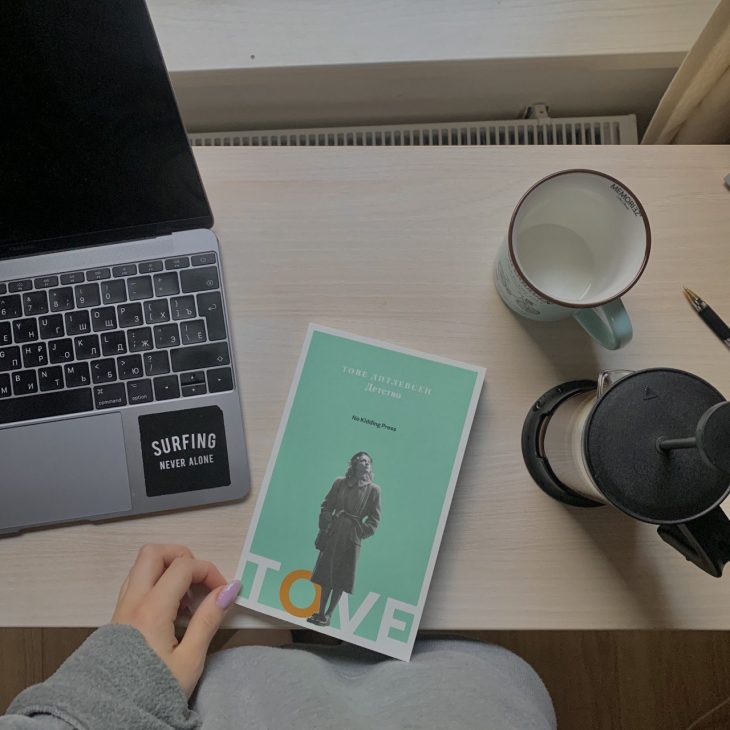 It is not a secret that I am always trying to find a new author. Several months ago one of my favorite Russian publishers 'No kidding Press' has printed a book of Danish author. Her name is Tove Ditlevsen. The book was called 'Childhood'. It was a first part of an autobiographic trilogy ( second one is 'Youth' and third one 'Dependency'). I have never heard anything about her and also I am not really good at north authors, that's why I decided to buy it and make my own impression.
I fell in love with this book from the first pages because it is very honest and weel written. A girl has such a different experience comparing to the other novelists with this type of a plot (like Leo Tolstoy with his trilogy 'Childhood'). In the Tove's book there is a young girl from the work district. She was born in a normal family consisting of a worker and house wife but one detail in her life was unusual. From the early childhood she had a strong interest in literature, especially in writing poems. In the first part the main topics were, how she started writing and  exploring adults world.
Second book is called 'Youth'. In this book young girl has started her career in literature and working like a grown up. She has faced to problems like lack of money, coldness on the part of men and others. On her example, she is showing that life is complicated but you can deal with it.
Third one and last book is 'Dependency'. It is about the hardest period. A period, when she is married but not happy, famous author but with drug addiction. Tove is writing that it doesn't matter, how successful are you. You need always remember that life is a journey and you shouldn't let it go out of the control. One wrong step to the side and you can left years for recovery process.
This book is about human power. What we can reach, if will be believing in ourselfs and what we can loose, if will fall down.

Latest posts by Guest Writer
(see all)