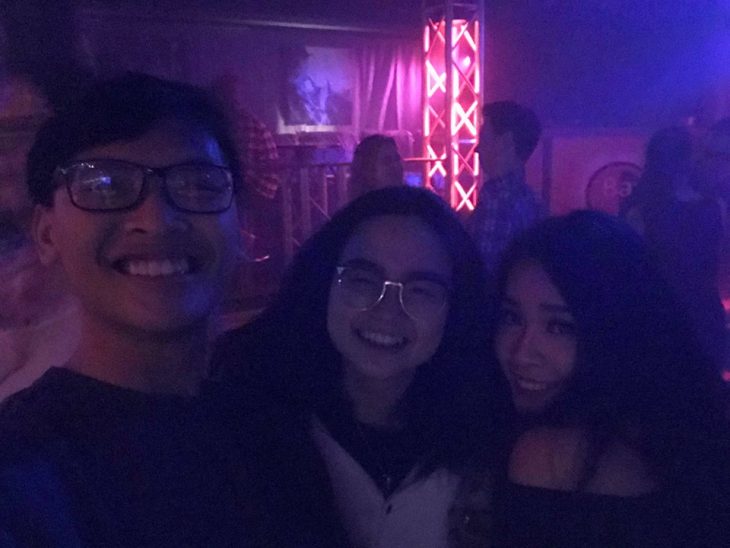 Valentine's Day – a joyous, heartfelt occasion for love birds where their love gets a chance to publicly be shown, as candidly as possible. But what about us single people? Did we stay home eating a giant tub of Ben & Jerry's chocolate brownie fudge ice-cream and watching TV shows? Well some of us did. That was my original plan at first, then I thought to myself, I am in college, why not do stuff that a normal college student would do?
Conveniently, Kupla organized a very interesting event for us all at XAMK Kouvola called "Valentine's Night Fetish". The event was hosted at Bar Q in the city center. Before the event officially happened, there was a "Fetish Box" being placed at the campus, where everyone could write down their deep, dark fetishes in any shape or form. Personally, I was not aware if I even have a fetish or not so I did not put anything in.
The night of the event, I was not sure what to wear, since I am not a party person myself. In fact, this is the first ever event from our university that I attended. After some very strange, but fun conversations with several people I met that night, I got to the bar wearing a sloth onesie. The place was crowded with people, mostly XAMK students. Some dressed up from head to toes based on their fetishes, some got full-on party outfits. My friends and I were dancing all night, drinking and fooling around. Overall, it was a ton of fun.
The party did not stop till around 3 AM, when everybody got tired and a bit tipsy. It was an exciting event, also a solid proof that Valentine's Day is not just for couples, but us single folks also!

International Business student at XAMK