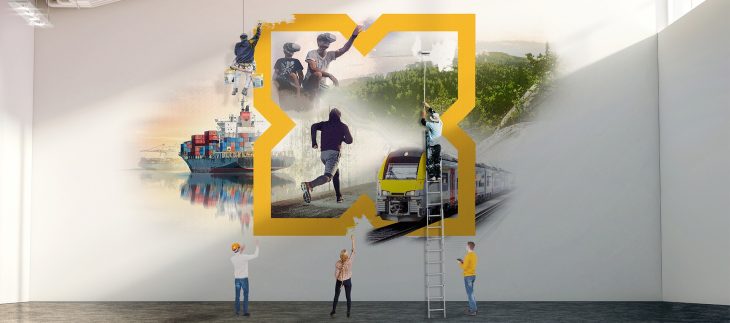 What is TKI or RDI in XAMK?
TKI is an abbreviation from Finnish "Tutkimus, Kehitys, Innovaatiot" which translates in English into Research, Development and Innovation (RDI). RDI activities are part of the mission of XAMK according to the law of University of Applied Sciences in Finland. Our role is to provide regional development opportunities and projects that supports education and lifelong learning between university students and staff members along with community of local companies in the region.
We operate at every campus: Kouvola, Kotka, Mikkeli and Savonlinna with nearly 200 staff members. In Kouvola, there are about 50 experts in several projects focusing on creative industries like art, business and railway logistics. Service design is hot topic and it is included as a theme to many projects. XAMK has nearly 160 projects going on within several fields of research and development.
All of our projects are related to four major research fields which are 1) Digital Economy since the world is digitalizing around us so we need to catch the wave of development instead of being the follower. 2) Sustainable Wellbeing as social and healthcare cost are rising, and it is our responsibility to assists companies to learn new ways to work with their customers. 3) Logistics, Marine Technology & Transport as our port in Kotka-Hamina is strategically located near our campus in Kotka and there is a long history of maritime education in the region. 4) Forest, Energy and the Environment is major research field concerning the global climate change. Beside these major fields we have smaller research units like Creative industries in Kouvola which is related to development and utilization of creative methods and boosting entrepreneurship both start-up and SME sector. Small Business Centre is focusing on entrepreneurship education and SME development operates both Etelä-Savo campuses.
Opportunities for students
For students RDI provides internship opportunities both internally and externally. Internally at XAMK in our projects, there are opportunities for basic of professional training to do in summer period or during the academic year side by side with studies. For example, business students can assist small business owners on developing social media channels or IB students with native Russian or another language could find out travellers requirements in their home cities as part of the project team in order to get first-hand experience on surveys. Externally as we co-operate with the local companies usually there rise up some opportunities of practical training placement. Training is an amazing opportunity to get your foot between the doors to that company and learn their company culture while gaining valuable experience with professional contacts to your CV and future career.
Whilst practical training, also thesis can be done either internally at RDI project or externally with the companies. I remember in 2017, one accounting student did eight weeks of practical training by spending a week with different small business owners consulting them on accounting related topics he had studied. After successful training, he received thesis topic from one of eight business owners that prolonged topic at hand into larger research. I met him last summer in Kouvola campus. He got a job with an accounting company and the experience gained in the field with different businesses was one of the key elements to land that dream job after graduation.
XAMK is the largest RDI player among UASs. Our project portfolio is worth of 14, 2 Million Euros of external funding annually. Funding comes from companies, European Union and international funding sources. We collaborate with our Erasmus partner network in order to make international research possible. Within start-up entrepreneurship projects, our partners are located for example in UK, Estonia, Latvia and Russia.
My journey from entrepreneurial student of UAS to project management expert at XAMK
As a student of Vaasa UAS from 2006 to 2010, I did my basic training on customer service and sales in summer 2007. After a good training period, I got summer employment 2008 and 2009 with normal wage at the same company. They asked me work some Christmas periods too when it was busy, and I enjoyed the money. Professional training I did by running a Start-up Company with fellow students on IB group 2008 – 2010. It was part of business incubation project funded by European Union. Now I feel like making the full circle when working as project manager on entrepreneurship development projects funded by European Union here in XAMK Kouvola campus since November 2016.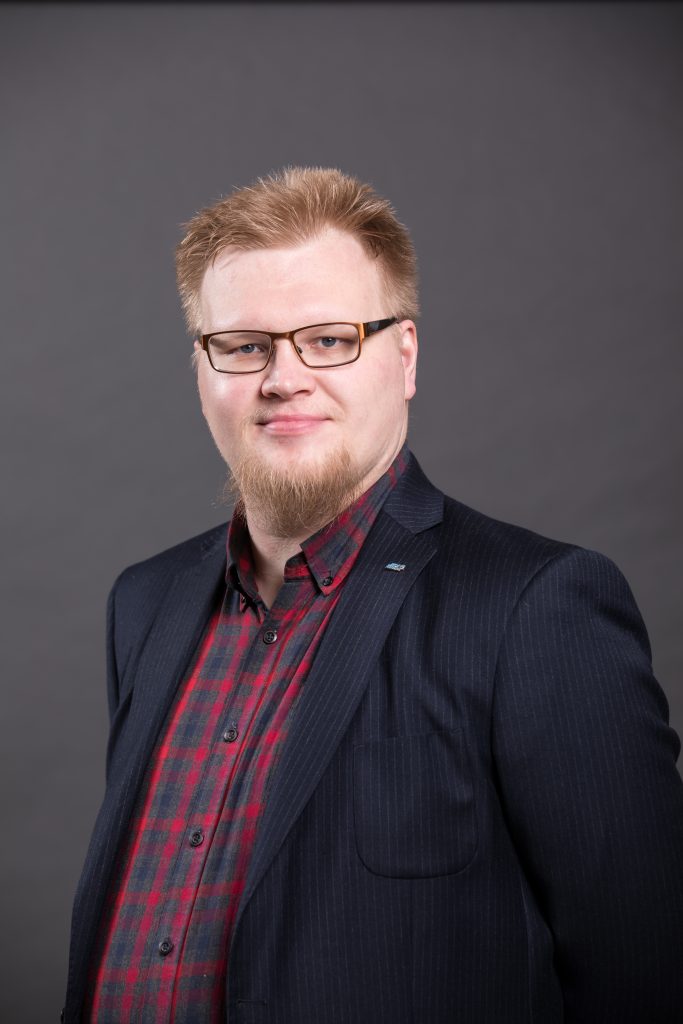 Riku Happonen, Project Manager RDI