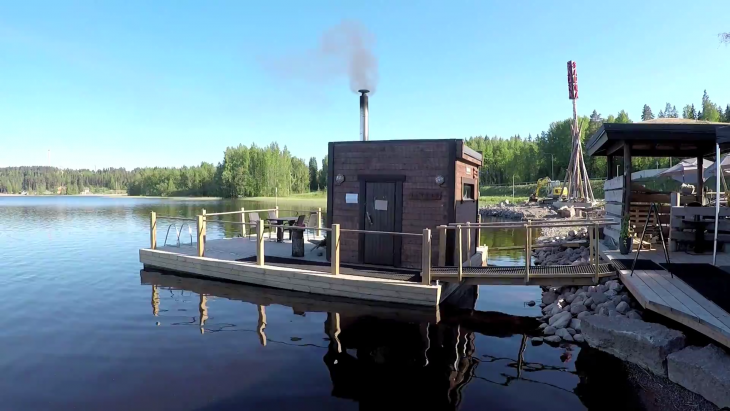 Close your eyes, hold out your hand, and come on an enchanted rug flight with me.
I can show you a room.
Sweating, shimmering, dripping.
Tell me, grasshopper, now do you know
From where sisu derives?
I can make your heart rate rise
Take you to the liquid tundra
Dip your head just under
For a pain I can't describe
A whole new burn
A brand-new gift from me to you
No clothes to cover you
Just let it show
Or say we're only steaming
A whole new burn
A hearty taste you never knew
Grilling my makkara
It's crunchy meat
That goes well with your bear-brand beer
It goes well with my bear-brand beer?
Unavoidable sights
Unobtainable breathing
Tingling, jingling, we're mingling
And you'll swear your ass is high
A whole new burn
Won't ruin the surprise
A hundred Celsius degrees
Hold your breath – here's the löyly
It's like a shooting star!
You throw so far!
Oh my, you're so nice for inviting me.

Latest posts by Guest Writer
(see all)