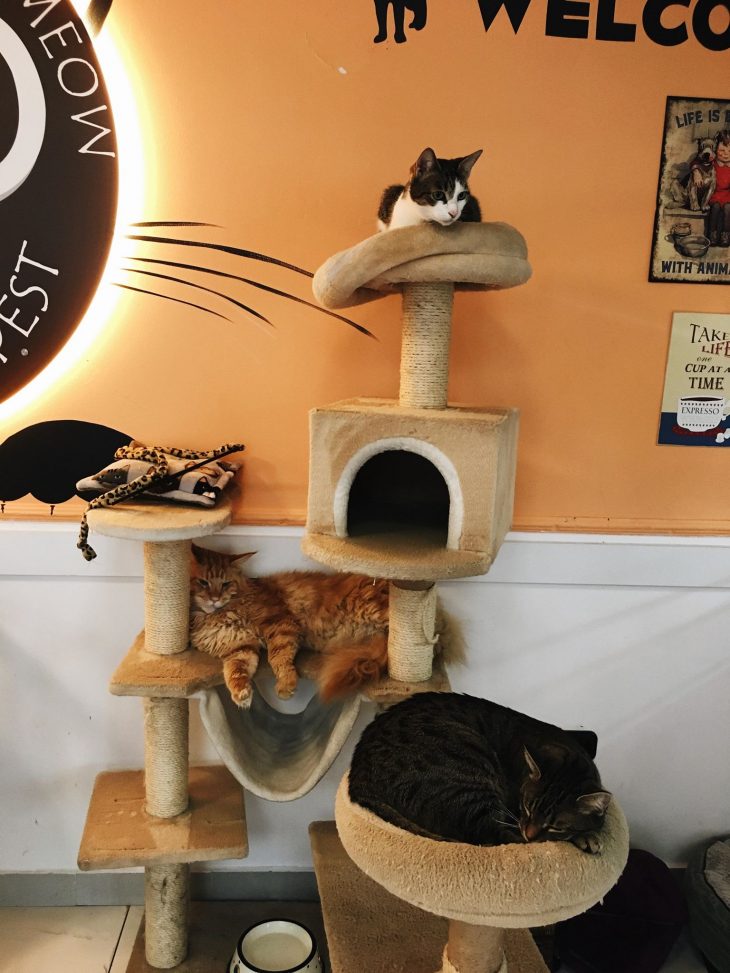 Extraordinary Cafes of Budapest
Here again? Happy to see you're still curious about my city! Today we're gonna meet one of the most extraordinary cafes in Budapest. Prepare yourself for weirdness!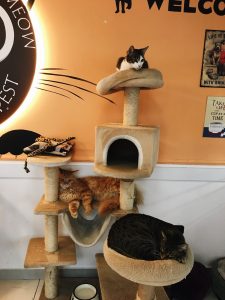 Welcome to Cat Cafe Budapest! Not that weird since the concept is growing everywhere around the world. However, some people are still amazed by dozens of fluffy companions during the coffee break. You should be ready for the prices to be higher than normal – a cappuccino will cost you 990 forints, which is 3-4 euros (yes, a normal price in Finland can be considered expensive in Hungary!).
Not that much into cats but love other animals? Visit the Zoo Cafe! Besides cats, they have parrots, who freely fly around from time to time, spiders, snakes, iguanas, chameleons, turtles, rabbits, hedgehogs and many more! Together with your cup of coffee, you get someone to pet and you enjoy your drink together with the animal as long as you want or as long as the keeper changes your pet to a new one. A very amazing place to get some fluff energy.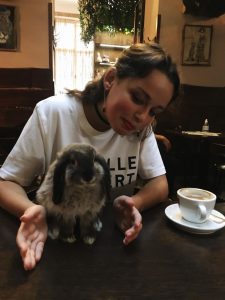 Our third and probably the last stop for today is the EPIC bar. Just a normal cocktail bar. But what's so special, you ask? It is insanely cheap! All the cocktails have the same price according to a day of the week. Sundays&Mondays – 890 Forints (less than 3 euro), Tuesdays, Wednesdays & Thursdays – 990 Forints, Fridays & Saturdays – 1090! Seems illegal after the prices in Finland and a perfect place to hang out when you're a student.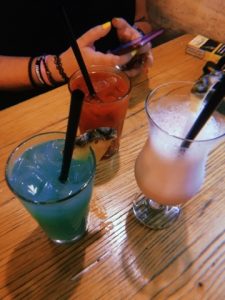 So ta-dam! That's it for today. Stay tuned for more lifehacks and stories!
Latest posts by Alisa Kivirian
(see all)