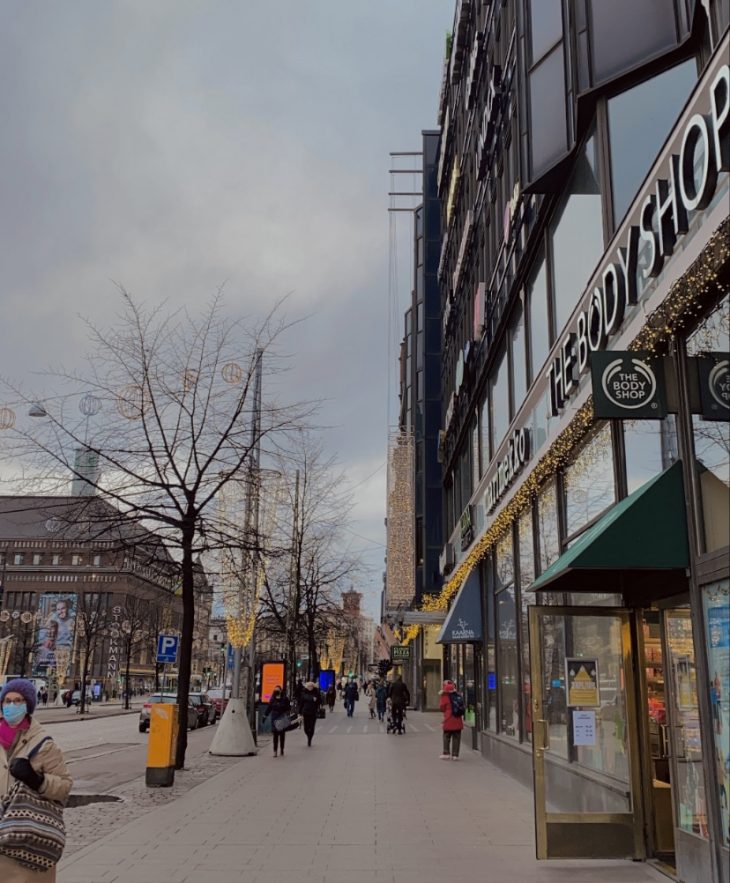 Last Friday was a big date, 27.11 also known as Black Friday. On this day nearly all shops and services are making profitable offers and discounts to attract the biggest amount of customers. The history of Black Friday is really interesting. Initially, this date was a first Friday after Thanksgiving day, from it's are beginning other Christmas sales. Term 'Black Friday' was invented in 1966 and was used only in  the USA. In the USA Black Friday means huge offers, long crazy queues and shops, which are open for the whole night.
In Finland situation with Black Friday is quite opposite. I was pretending to sight great sales, which will impress me and push to spent all my money. But when me and my friend have arrived to Helsinki, we realized that there was nothing similar to Black Friday in my home country (Russia) or in the USA. Almost all shops were offering from 10 to 20% discount on everything but that's all. Some places, for example Lush, weren't having any discounts, so I've bought several products for the full price.
To be honest, I think that crazy offers like Black Friday are trying to kill the real value of a product and are forcing people to buy more that they need. The problem of over consuming is with us for many years. The attitude to irrational sales here, in Finland, showed me up that maybe it's time to think more sanely and stop buying just for buying.
Maybe now is the time to say stop.

Latest posts by Guest Writer
(see all)