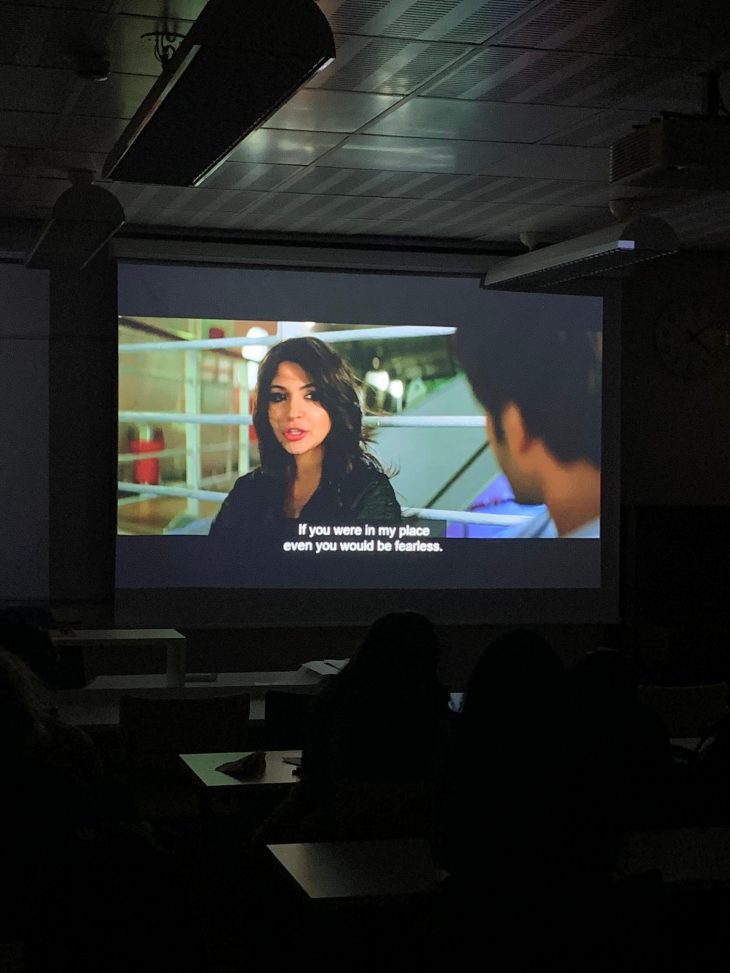 Bollywood Movie Afternoon
The international week 2023 of XAMK, Kouvola campus was filled with so many multi-cultural events. A special day was dedicated to Indian cultural items which was simply amazing due to the uniqueness and colorfulness of the Indian culture. As one of the entertainment items, the Bollywood movie afternoon added an extra colour to the international week. One of the famous Bollywood movies 'Dil Dhadakne Do' was screened in room no 357 and the hall was filled with joy and happiness.
This comedy hit was directed by Zoya Akhtar and released in 2015. The movie comes under comedy drama film category. The famous Bollywood starts such as Anil Kapoor, Shefali Shah, Priyanka Chopra, Anushka Sharma & Ranveer Sing were the cast of this movie.  The story line flows around a dysfunctional family where the parents celebrate their wedding anniversary on a cruise ship with friends and family and how they eventually reconcile. This will definitely be a good movie to fix your mood if you are having a rough day.
As the event organizers have given a special attention to this movie afternoon, it's worth to have a look at the Bollywood movie industry. Hindi cinema, which was previously called as Bombay cinema was one of the top-rated industries derived from Indian soil. The industry was born in Mumbai and then it spread towards the other parts of India. As an extension of that we can witness South-Indian Tamil cinema, which is popular as 'Kollywood'.
There are some unique features that can be seen in Bollywood, compared to Hollywood. The vibrant dancers and the item songs are the most unique feature yet. Most of the Bollywood movies contain one or more dance songs and sometimes those specific songs are getting popular as global hits. A brilliant example for this is the song "Chammak Challo" in the Bollywood hit movie "Ra One" featuring the king of Bollywood, Shahrukh Khan and Kareena Kapoor. This song became a chart topper not only in India but globally as the singer and rapper "Akon" performed this song with the famous Indian singer Hamsika Iyer.
Indian culture and heritage have the power to unite all cultures seamlessly with their delicacies, vibrant clothes, dances, movies and many more. It was proven at the international week 2023 at XAMK, Kouvola which has been a truly memorable week.
Latest posts by Sasheeka Mahima Wijethunga
(see all)