On 24-25th of November Casemet Oy organized its industrial hackathon. 5 teams of students studying IT, environmental engineering and business management from XAMK, Savonia and Aalto University competed for 24 hours for 1000-euro prize.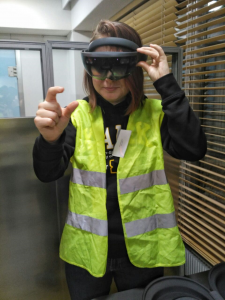 Casemet Oy is family-owned Finnish company, mainly specialize in metal enclosing solutions. Casemet strives the constant development of manufacturing processes, and hackathon was a right support of this aim. The company came up with 3 cases. The first bid calculation task was about creating a solution for both accurate and cost-competitive calculations. The second tasks focused on forecasting the demand & usability of the forecasts and capacity management. The last case targeted at reducing profit losses by improving factory logistics.
Especially for hackathon participants, Casemet organized a company tour at their production facility and showed a variety of modern innovative technologies. During the hackathon, the participants tested the devices like mobile robotics with the MiR100 internal transport robot, Microsoft HoloLens and Ruuvi Bluetooth Sensor Beacons.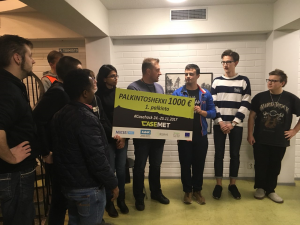 After 24 hours all teams suggested their creative solutions. The jury consisted of Casemet directors and CEO´s, rewarded two students' teams. The winning team got 600 euro prize for innovative "pirate map" application. The second place, a team of XAMK students, came up with the idea of RFID tracking chip.
Hackathon was supported by Observis – Mikkeli IT company creating a geographic information-based app, and Mikkeli development Miksei Ltd. Sponsorship was provided by Hermia Group.

Latest posts by Anastasiia Abgarian (see all)