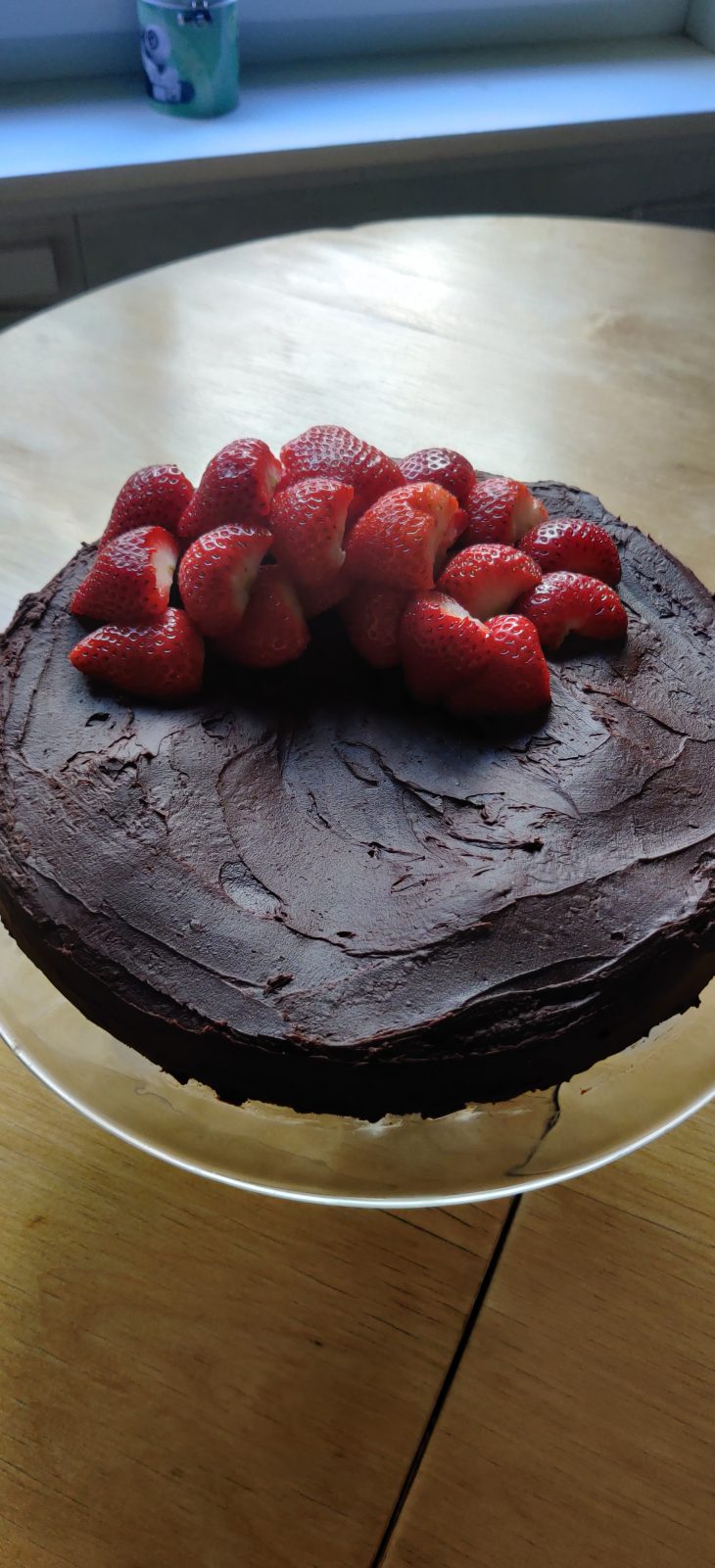 150g butter
2dl sugar
150g dark chocolate (70%)
4 eggs
1/2 dl flour
100g sugar candy cookies (for example Bastogne)
Frosting
150g dark chocolate (70%)
50g butter
2 tbsp of whipped cream
For serving
1 ¾ dl whipped cream
2 dl Greek yogurt
1 ½ tbsp sugar
1 tbsp vanilla sugar
Put baking paper on the bottom of a loose bottom pan and butter the sides of the pan. (diameter should be 22,5 cm)
Melt the butter, sugar and chocolate in a kettle on a low heat until it's a smooth mixture. Take it off the stove and let it cool for about five minutes.  
Beat the eggs in one at a time for example with a wooden fork. Strain in the flour and mix
Put the cookies at the bottom of loose bottom pan. Pour the batter in the pan.
Bake the cake in 175 degrees Celsius for about 30 minutes. Let cool.
Frosting
Melt the chocolate in microwave. Mix in butter and whipped cream and put it in the fridge for about 10 minutes or when you can spread the frosting with a knife or a spatula. Move the cake to a plate and frost it.
Prepare cream: Whip the cream and add other ingredients and serve with cake

Latest posts by Guest Writer
(see all)