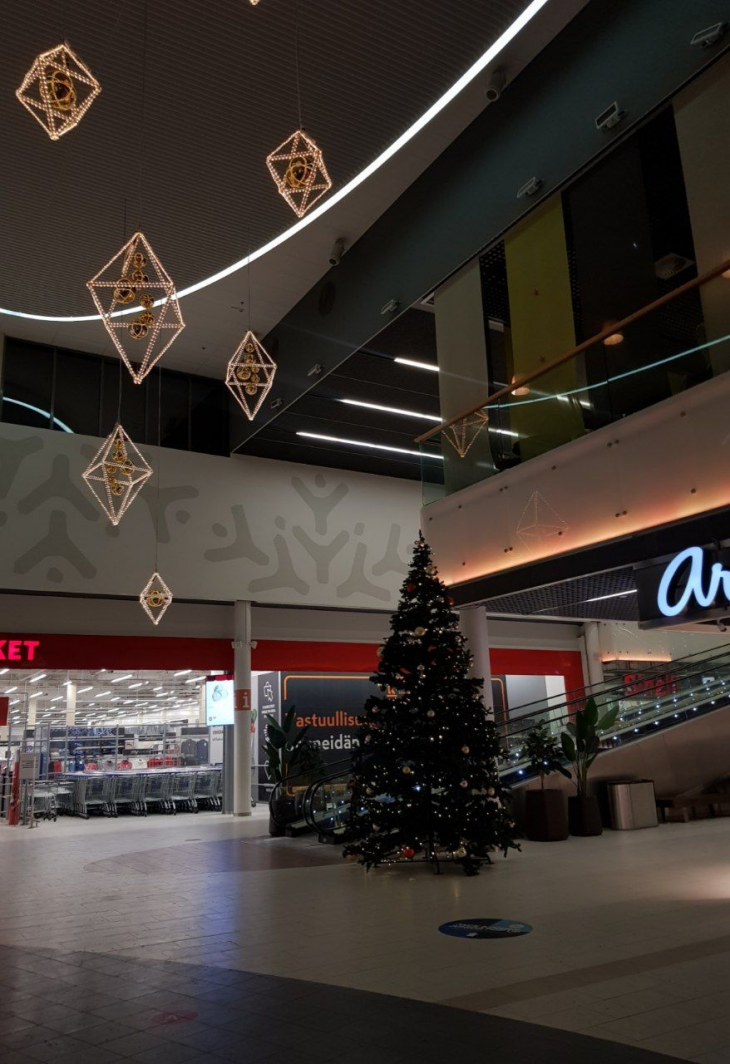 Vol. 25, Issue 11, 02 December 2022
Finland is a Lutheran country. However, long before Suomi adopted Christianity, the Finns celebrated Joulu – the day of the winter solstice, a holiday of light and warmth. Later, Joulu was merged with Christmas, which is celebrated on the night of December 24-25.
On December 25, directly on Christmas Day, the most visited place is the church. But on the 26th, on St. Stephen's Day (Tapaninpaiva), Christmas festivities begin, caroling in costumes of Christmas cranes, goats, and all kinds of evil spirits, sledding, bungling, and skating. Tourists must remember that Christmas in Finland is a family holiday, which is usually spent at home with relatives and friends.
Festive Christmas customs have developed in Finland long before the present times. It is known that Christmas fairs in Helsinki have been held since the 16th century. And already in the first half of the 19th century, the shops of the Finnish capital began to hold exhibitions of goods that could be used as gifts.
Christmas Decorations
Nowadays, the windows and doors of restaurants, shops, and hotels are decorated with cobwebs of garlands, street lamps, and burning torches, and for some reason, no one spoils them.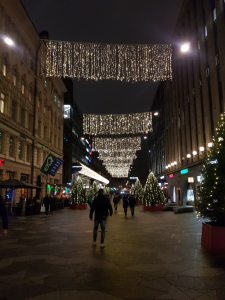 The owners of the cottages decorate the plots with glowing figures of bears, deer, and snowmen, for some reason no one steals them. Residents of multi-story buildings light garlands on their street and Christmas trees in the courtyards, and no one breaks them either. Apartment residents, like real designers, decorate balconies and windows with all kinds of "lights" with taste and style. Traditional "Christmas candles" appear in residential and office windows – a series of electric lamps in the form of candles, united in a row on one stand. Coniferous wreaths, mistletoe branches, cones, and signs with good wishes appear on the doors of houses and apartments. Housewives take out festive tablecloths-napkins, decorative textiles, Christmas souvenirs, and various candlesticks. The color of the decor is red, green, or white, it goes well with gold, silver, and copper. The abundance of apples in the decoration of the house is from Adam and Eve, according to the Finnish Lutheran calendar, the Day of Christmas is their name day. Angels peacefully coexist with dwarfs and trolls from Scandinavian fairy tales, and elves cheerfully share space with snowmen, and together they create an unforgettable world of Christmas.
The traditional Finnish spruce has obligatory decorations – the crown is crowned with a gold or silver star, birds should be on the branches – a symbol of a long life, houses – a symbol of a home, gift boxes – of course, for well–being, sweets – for money and luxury, angels – spiritual helpers and apples – symbolize a rich romantic personal life.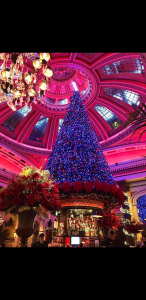 My town, Kouvola, is also actively starting to prepare for Christmas. In almost every window you can see candles, ornaments, and stars. Private houses decorate Christmas trees, decorate stairs, doors, and everything around the site.
Thus, Christmas in Finland is the most wonderful time for children and adults. The combination of a warm family holiday and cold weather outside the window leaves a wonderful trace on the soul. Festive mood, gifts, fairs, and just a beautiful view of the decorations are what you can move to live in this beautiful country for!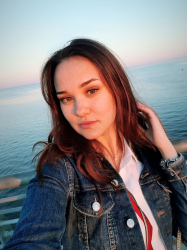 Latest posts by Kseniia Parshina
(see all)