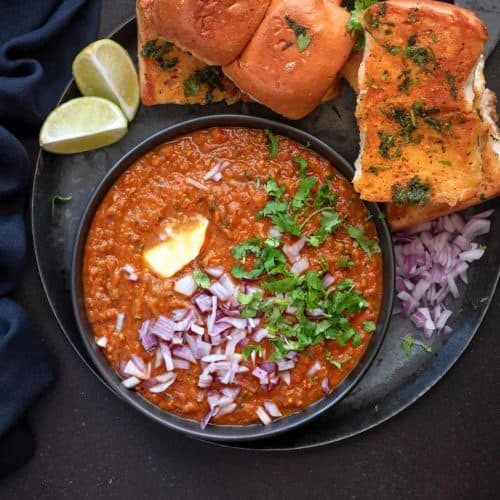 Vol no 25, issue no 11, 2 December 2022
Well, here I would like to share one of my favorite fast-food recipe. The name of recipe is pav bhaji. This fast food is very famous in my home country India. I chose this recipe because in Finland it is very difficult to get pav bhaji on the street stales. If I talk about India, If people do not know how to make this fast food, they go to market and eat it. Before coming to Finland, I learn this recipe from my mother-in-law. She makes very delicious pav bhaji. In India, we eat every Sunday pav bhaji in our breakfast.
Pav Bhaji is an Indian famous fast food. Bhaji means a vegetable dish which mostly make by using of many vegetables and in Hindi word pav means bread roll. This dish is spicier and more delicious. In India people find this fast food everywhere like restaurants, hotels, canteens, street stales. Apart from this, we can get vegetable normally in the vegetable markets. Moreover, pav is mostly available in the confectionary shop. Except for the preparation, we do not have to put much efforts. Bhaji is also cook with butter and pav bhaji masala. This dish is mostly served with butter toasted pav, chopped onion. In the upcoming paragraphs, I would like to share my recipe of Pav Bhaji. How it cooks and what ingredients we have to add in this recipes.
Ingredients, vegetables and pav bhaji masala you need
Vegetables needed for bhaji:
Red Carrots
White cauliflower
red bell peppers
red tomato's
peas
potatoes
pumpkin
brinjal
masala needed in order to make bhaji spicy and also needed to put masala according to the quantity of bhaji.
Amchur
Peper corn
Cumin
Red chilies
Black powder
Ginger and garlic paste
Salt
Turmeric
Coriander seeds
Butter
how to make Pav Bhaji
in the First step, you have to peel the potatoes like large sized 3-4, one small bowl of chopped cauliflower is also needed. Then, we have to fill one small cup with peas. Moreover, you also have to chopped carrot minimum one cup. These all things you have to add into pressure cooker or a pot. Afterward, one to two cup water should be poured into pot with vegetables in order to boil all the vegetables. After boiled all vegetable you have to mash them well.
in order to make masala for bhaji you need three large sized chopped tomato and one chopped onion. Furthermore, you have to chopped one cup chop on bell paper and green chili. In the further process, you will take one pan and keep it on stove with medium flame then put butter into the pan. Before adding the tomatoes, you need to fry onion with ginger and garlic paste. Then add chopped bell paper and fry it 3 to 4 minutes. After adding the tomato add salt with turmeric. You have to fry these till tomatoes turn mushy, soft and pulpy. After cooked it well, add boiled and mash add vegetables and also add two cup water. In the last step add all bhaji masala and cooked it well. after cook add lemon juice for its taste better.
Toast pav
In order to toast pav, add butter into empty pan then place the pav on the butter and toast for one to two minutes. Moreover, do same thing with other part of pav as well by adding more butter. In the last step before served the pav bhaji add chopped onion and little quantity of butter on bhaji.
So, this is the recipe of Indian fast food. Please try at home and eat something spicy in winter seasons.
Preparation time -20 minutes
Cooking time – 50 minutes
Latest posts by Anjali Rani
(see all)