During International Week, all the attendees might have a good time enjoying amazing and sexy moves of our volunteers in dancing workshop sessions.  
In total, there were 04 workshops, all in main lobby: 
+ Salsa dance from Nikolaos Kitsoujas and Karin Metsapelto 
+ Hip-hop from Daria Chekalskaia, a XAMK student in Mikkeli. 
+ Bollywood dance from Olga Sharma, Anil Asnani, Hasib Irfan and Sudha Pudasaini 
+ Russian dance form Olga Sharma.  
Thank you all coachs to bring international rhythm into last week's event making it more unforgettable and long-lasting in everyone's minds. Moreover, it was a pleasure to have you there, our greatest- dancers-ever.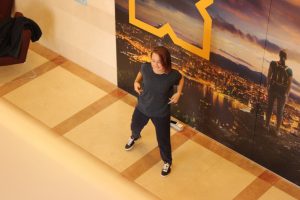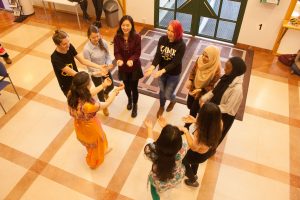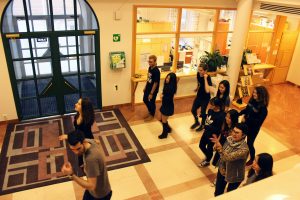 Text: Long Nguyen / Photos: Long Nguyen and Trang Le

XAMK International Business '17, Kouvola.
INSIDER wll be a limitless inspritation for your creativity and satisfaction to express yourself through photographs and words.

Latest posts by Long Nguyen (see all)