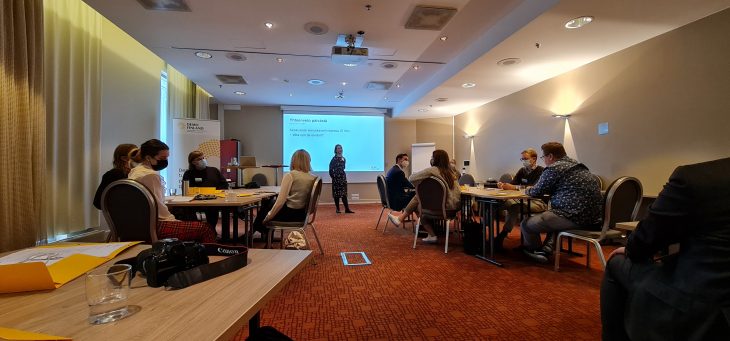 Last weekend there was held a political training event called Democracy academy. Let me tell you my report about the weekend.
The training session started on Saturday with some snacks and introduction to Democracy academy itself. So, let me introduce Democracy academy to all of you too. So, Democracy academy is a political training event held regularly. This time the participants came from the youth organisations of parliamentary political parties of Finland. Only the Swedish People's Party of Finland didn't send any youth representatives to the training. In general, the academy taught us about the situation of democracy around the world. It also helped participants to deepen their knowledge in interparty democracy as well. Instead of stereotypical fighting seen in politics, there were peaceful dialogues held in a good spirit.
Back to the event timetable. After the introduction there was an opening speech by Gary Klaukka, an executive manager of Demo Finland, the organisation behind Democracy academy. The morning continued with participants getting to know each other. Then we got to the speeches.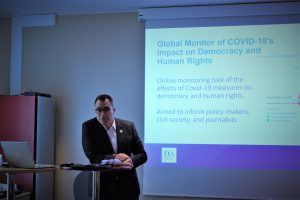 First topic was "The state of democracy in the world". Kevin Casas-Zamora, a general secretary at International IDEA, started the discussion with his speech. Soon followed Katalin Miklóssy from Aleksanteri institute, Auli Starck from Vikes and Anu Tuukkanen from Amnesty. As one could indicate from this, there we lots of professionals giving information about the situation of the situation of democracy around the world.
Later in the afternoon we took a glimpse on authoritarian regimes. Information was provided to us by Jussi Pakkasvirta, a professor from University of Helsinki and Lauri Paltemaa, a professor from univesity of Turku. After all that we had Jonna Haapanen from Demo Finland to end the training session for Saturday with her speech on how to support democracy wok internationally.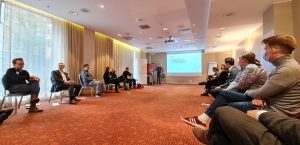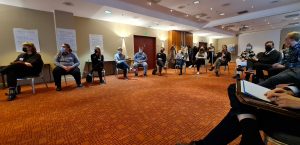 All in all, I would say that Saturday was about substant and raw information. Meanwhile Sunday went quite differently. Starting with a session regarding democracy and constitutional state, it continued as dialogue organised by The Dialogue Academy. These dialogues were held in smaller groups, making it easier for everyone to attend the discussion. Dialogue about interparty democracy in Finland followed the more general dialogue about democracy in Finland.
The training event could be described as busy, calm and inclusive. Political fights didn't exist there and the conversation was quite pleasant and respectful. The event had been organised well and part of the thanks go also to Radisson Blu Royal where the event was held.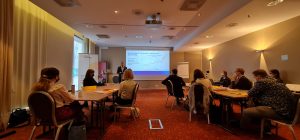 Latest posts by Guest Writer
(see all)