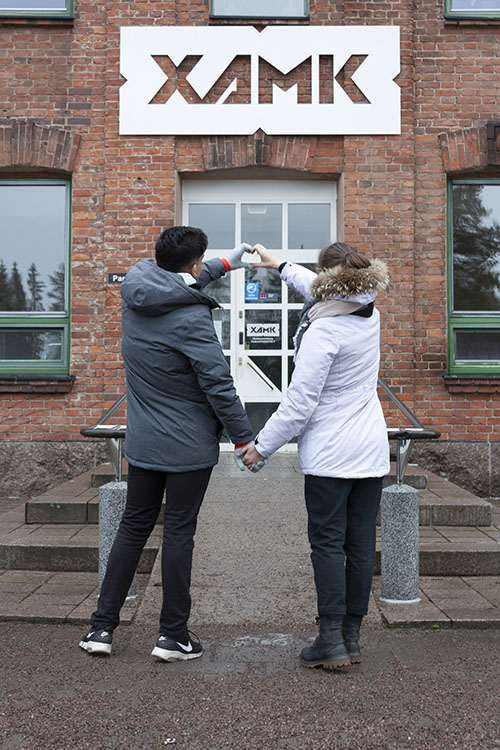 Love is in the air XAMK University!
Undoubtedly, St. Valentine's Day has its own unique atmosphere. For lovebirds it is atmosphere of magic & kisses, and for loners its grey-sky time full of chocolate pink wraps and dramas.
But no matter how you are feeling during this period, we should all agree that this is an amazing spring weather behind the window, sunshine and a few more left days before the one-week holiday.
Afterall, no matter why you decided to open INSIDER magazine – to see some couple tips before the upcoming holiday of love or to pass loneliness – you will not regret it!
In this issue our writers prepared a few surprises for you: Daisy wrote a long list included must-watch films dedicated to St. Valentine's Day, but if you still not familiar with the history behind this holiday – check out Claudia's article about the origin of this celebration.
In case you still have not decided where to have a romantic date in Kouvola – read "Top-10 dating places in Kouvola" specially prepared (and visited) by Prakhar and me.
However, if this time you are having date at home with your loved one, it is a great idea to cook something together and luckily Muhammet has shared one of his personal favorites – steak recipe.
DC fans will definitely not miss Harley Queen: Birds of Prey premiere, but make sure you read Muhammet's movie review first not to have vain hopes.
However, in case to take some rest from all these love-talks – take a look at the article written by Meri and Enni, they are sharing some insights about working life at XAMK.
INSIDER team is very happy to share this wonderful holiday with you, dear reader. So, turn the page and let's begin!
Sending you a lot of love*
Written by Anna Ryndina

Latest posts by Guest Writer
(see all)