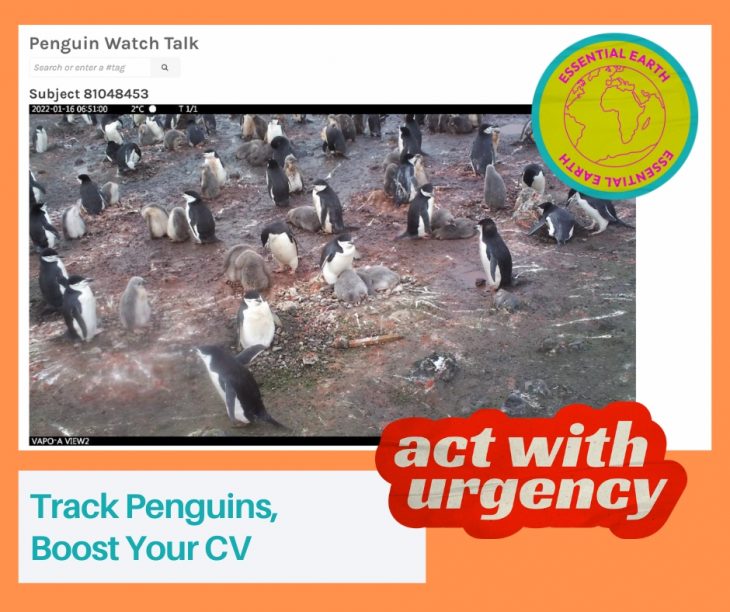 Elevate Your Resume with these 8 Citizen-Science Driven Online Initiatives
Citizen-science is a field of research that involves people from all walks of life taking part in data collection and analysis. It has become increasingly popular in recent years, as it allows everyday people to contribute to real scientific research. From tracking animal migration patterns to analyzing the impact of climate change, citizen science initiatives are tackling a wide range of issues.
Citizen science has never been more accessible than it is today, allowing students to connect with sustainable development from the comfort of their own homes.
Participating in citizen science initiatives can boost your resume and make you stand out to potential employers by demonstrating your commitment to the cause and engagement in the scientific process.
Citizen science initiatives can provide diverse skills and knowledge that can make you a valuable asset to employers.
Joining citizen science initiatives can also provide valuable networking opportunities and can demonstrate your dedication to making a positive impact on the world.
There are a variety of online citizen science initiatives that you can take part in. Here are 8 picks:
🌲iNaturalist: Join an online community for naturalists and citizen scientists all around the world and share your observations of plants, animals, fungi, and other organisms. iNaturalist platform allows users to upload photos, descriptions, and GPS coordinates of their observations, and to network with other naturalists and scientists. Through the website, you can participate in projects or hold your own events and contribute to research in areas such as biology and conservation.
🐧 Penguin Watch: Help count adult penguins, chicks, and eggs to understand when they are in the colony, how many there are, and how well they are raising their chicks. Not only will you get to help out with an important conservation project, but you'll also get to identify other individuals, such as birds of prey, in the images to learn more about their behaviour and interactions with the penguins. Your role will involve viewing photos and marking penguins, their cubs, and eggs.
🦘 Australian South Coast Endangered Fauna Project: Help conserve, monitor, manage, and restore unique endangered fauna species, including the Gilbert's potoroo and the western ground parrot. Your tasks will include analyzing data from camera traps, identifying mammals and birds with a field guide, and noting the presence of predators such as cats and foxes.
🐦 eBird: Managed by the Cornell Lab of Ornithology, eBird allows you to submit bird sightings and track the movements of birds across the globe. By participating in eBird, you can help scientists study bird populations, migratory patterns, and distribution. Your role will involve identifying birds in the wild and submitting your observations to the eBird database.
🐸 Frog Find: Contribute to the conservation of vulnerable frog species by identifying them from audio recordings. The Frog Find scientists need your help listening to audio from over 50 sensors to better understand the distribution and population of the 5 most endangered frog species. You'll start by reading about the target frog species and listening to their sounds, before identifying them in audio recordings.
🌱 Project Budburst: Join Project Budburst and help track the growth of plants and trees. As a volunteer, you will be asked to observe and record the changes in plants throughout the seasons by noting the timing of leafing, flowering, and fruiting. This data will be used to create a long-term record of plant phenology (the study of plant life cycle events) and track how it is affected by climate change. Your role will involve observing and recording data on specific plant species in your area, and submitting your observations to the Project Budburst database.
🦭 Año Nuevo Island – Animal Count: Help track the population of sea lions and seals on the secluded shores of Año Nuevo Island. Researchers at the University of California, Santa Cruz are interested in tracking the number of animals living on the island's beaches. You'll get to learn how to distinguish between seals and sea lions, and use drone photos to identify and count the animals.
🌿 Fossil Atmospheres: Be a part of the Fossil Atmospheres project and help explore the leaves of ancient and modern plants for climate research. The project aims to understand how the atmosphere has changed over time by calculating the ratio of two different types of leaf cells. You'll start by practising on pre-marked photos before moving on to identifying the cells on micrographs. This is a great opportunity to learn more about what impact climate change can have on life on our planet in the long term.
Daria Chekalskaia,
Production Assistant, Edufication.com
Environmental Engineer
Xamk is involved in Talent Boost work, aiming to advance employment and attachment of international talents to Finland. For more information, do not hesitate to contact talentboost@xamk.fi.

Latest posts by Guest Writer
(see all)