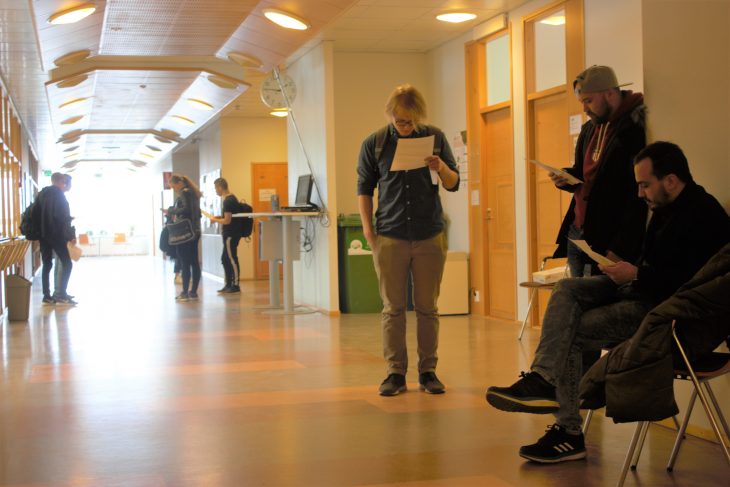 Entrance Examination
This week, I took my time to pay some attention to entrance exam for International Business bachelor programme. Last year, I was quite excited about it when I was taking the exam and now I had a chance to see that other people are even more excited.
I Talked to few of the candidates and they seem legit. They came from different places of Finland, also met 1 person from Kosovo. He has been living in Finland for 3 years now, so he is adapted to the country. He decided it is time to take the next step in here and he is here. One of the Finnish guys were already a student here. He said that he studied here already 3 years ago but he had to quit to get a job, now he has the economy again to invest on his education again. The Finnish girl I talked was a bit shy maybe, or she was nervous because of the exam but she seemed quite ready for the examination. There was another girl that I tried to talk but she wasn't so willing to talk with me. All I got from her was that she is really hoping to get in to study in here.
On the following 2 days, there was examination for the Game Design studies. Quite many people attended for game design as well which we might meet next year.
Next year is probably going to be a very international group as well as it seems. The people I talked to had prepared for the exam quite well, at least more than I did which means they are probably going to get in but there was 2 days examination this year for some reason, so I did not see the people in the first day. I asked few of them why they want to study here, and answers were actually nice. It seemed like they have a plan for their future.
I am hoping to see many young intellectual students next year. MORE FRIENDS!

Latest posts by Guest Writer
(see all)