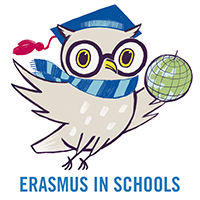 Erasmus in Schools program
Following my last article about extracurricular activities, here is a short "review" of a program that I found very informative and exciting! "Erasmus in schools" is especially helpful for international students who want to experience Finland a little deeper.
About the program
Basically, you will visit a Finnish school with students aged between 5-19 years old. You interact with them by teaching them something about your culture, language, or anything the teacher requires. You present as a teacher's assistant, or a teacher yourself and participate in many lectures.
Your benefits from the program:
A deep insight into the education system and culture of Finland
A certificate for your voluntary work by the Finnish National Agency for Education
Travel expenses are reimbursed by the program
The process is quite simple and easy. Before the visit, you need to register with an online form, wait for their respond, contact the teacher, and prepare your teaching materials. After the visit, just fill in a short feedback form, send your travel invoices to them, and you will receive the certificate.
My exciting experience
My visit was absolutely incredible! I had such a fun and informative day. I visited Myllykosken yhteiskoulu in Kouvola, a small middle school where I met students around 13-14 years old. The students were shy and not really talkative, well teenagers, but they were super lovely. They seemed to pay attention to my presentation and were a bit amused by my awkward jokes. So I guess everything went quite smoothly! The teacher nicely offered me to try the school's lunch, which was pretty good compared to, well, school lunches. She walked me around the school and let me observe some classes, and I have to say I was very impressed.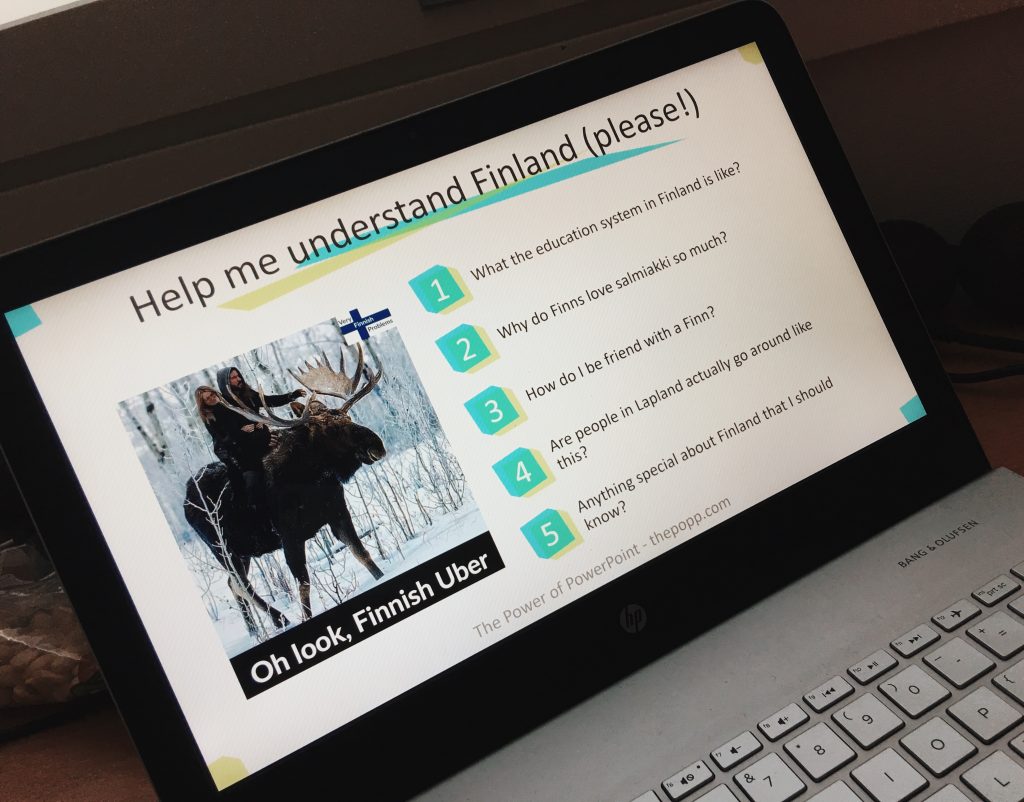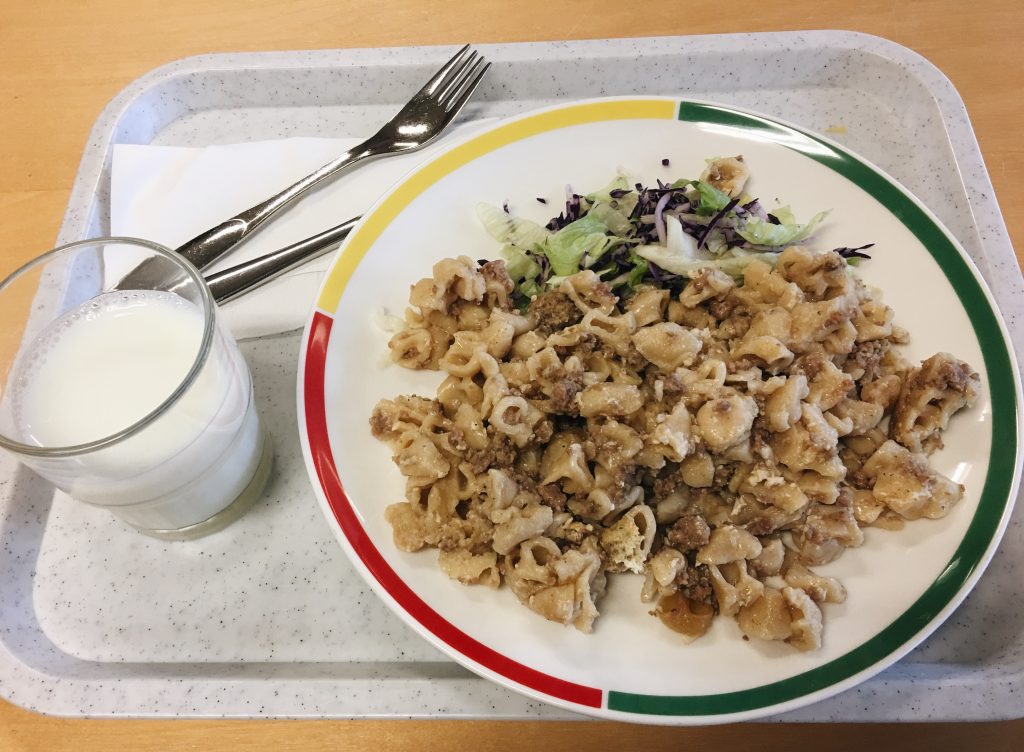 I finally understood why the Finnish education system was ranked one of the best in the world, as the students have all the fun, the freedom, and the practical aspects at school. Apart from common subjects, they even learnt how to do laundry, grocery shopping, photography, animations, sewing, baking … That was eye-opening for me. I didn't even know schools could be this practical and fun!
So yes, I highly recommend this program for my international fellows here. It sure will answer many of your questions about the Finnish culture. Let's add a memorable experience to your staying in Finland! If you decide to participate in the program, I hope you enjoy it as much as I did!
Link to register: http://www.cimo.fi/ohjelmat/erasmus_kouluissa/information_for_students

Latest posts by Trang Nguyen
(see all)