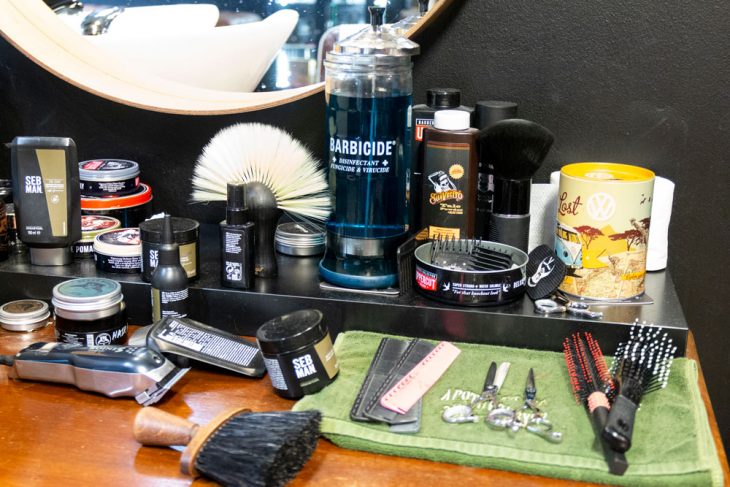 Fashion, trends and future – The male grooming industry boom
The male of our species has always been paying attention to their look and appearance. In fact, we see the same behaviour in certain animal species whenever a mate is to be attracted. Of course, the same can be said of females, when they have a need to attract a mate for breeding. For some time, men have spent many hours on their appearance and in particular, their grooming habits. For many years this attention lapsed, especially for men in their 30s where the trend of the 80s and 90s was a so-called "modern" approach to grooming with sports celebrities leading the trend with their less groomed, just out of bed look, which in actual fact took a lot more effort to achieve, with mixed results. Is that designer stubble, or have you just forgotten to shave?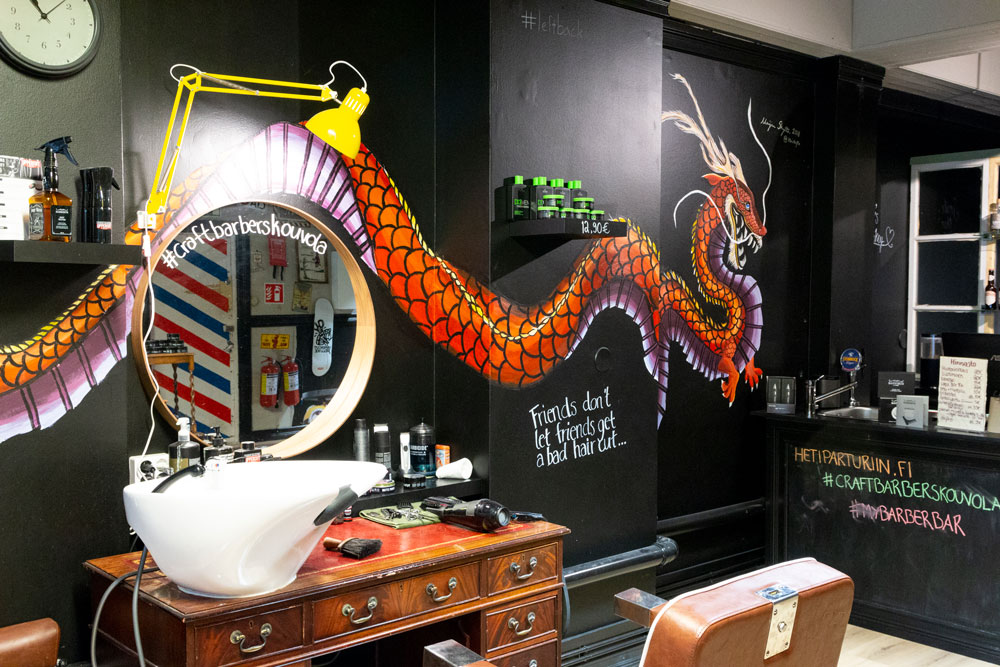 Today we have seen an upsurge in the attitude to modern grooming where men are actually taking care of their grooming habits, not necessarily to impress or attract a mate, but more because they simply want to look and feel better about themselves. Today's savvy businesses have realised this upturn, and now cater more and more for today's modern male. The industry is a growing one, and businesses need to take advantage of this.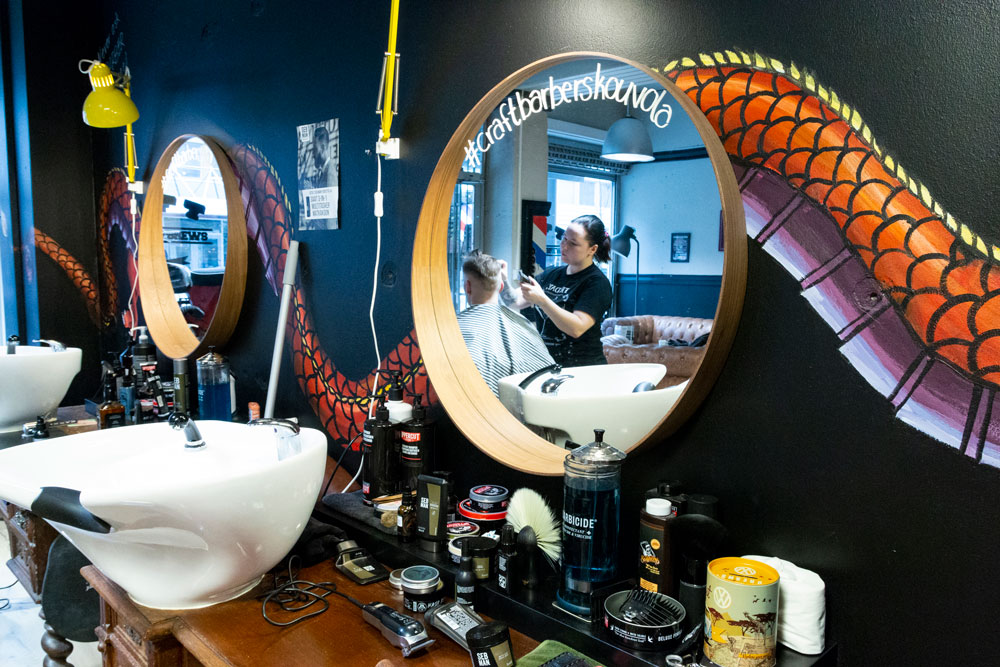 We can see this happing not just in the plethora of implements, ointments, and lotions adorning the shelves in the bathroom of the modern man, but also with the rise in high street barber shops and in the numerous webstores offering grooming products. The traditional hairdresser and barber shops are expanding and also offering more differentiated services to compete for customers. In Kouvola, we already had M-Room with their concept of a membership system approach and a "men's club" atmosphere and look to their hair studios. Now just over a year ago, Mikko Korpela introduced Kouvola to Craft Barbers & Brews, the perfect combination of barber services with a fully licenced bar offering craft beers and Finnish whisky while you wait your turn. A great business idea! In fact, it has also been introduced to Hamina (Vanhakaupungin Parturi) and Kotka (Rust Barbers & Brews). The website https://www.hetiparturiin.fi/ shows all three barbers and their offerings.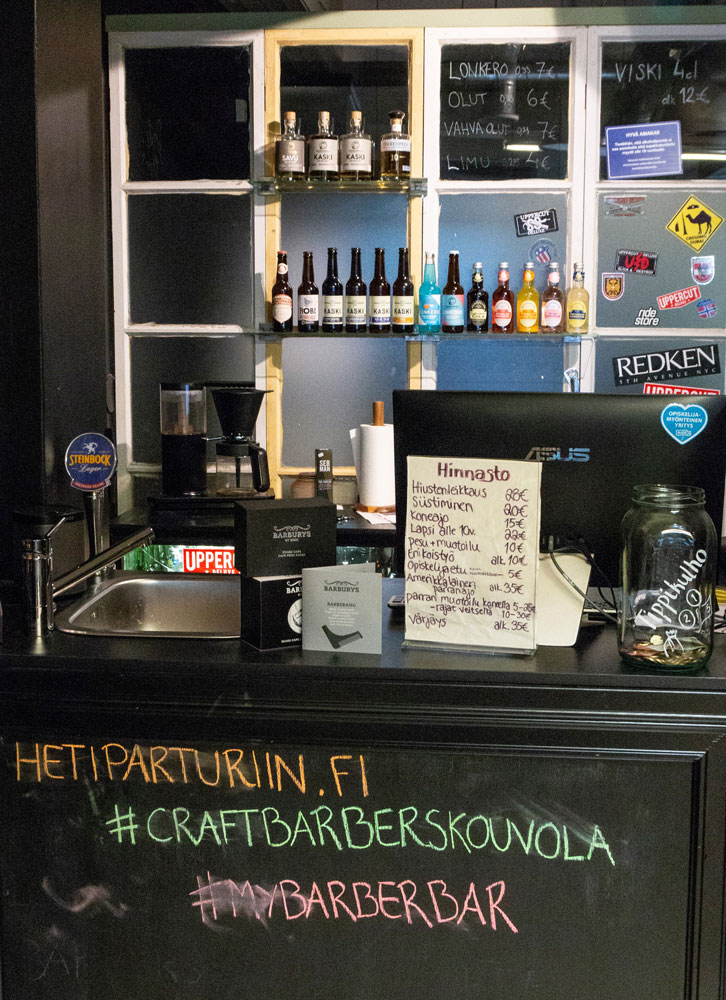 Mikko explained that he came up with the idea after walking into a barber's in London, "Someone put a bottle into my hand and said 'take a seat and have a beer while you wait'" he smiles, "I thought at the time, that's a great concept, it was almost like a religious experience!" Of course bringing the idea to Finland wasn't so easy, but a change in the law in 2018 paved the way for Mikko's new venture "and just 3 months later, everything eventually came together" he recalls.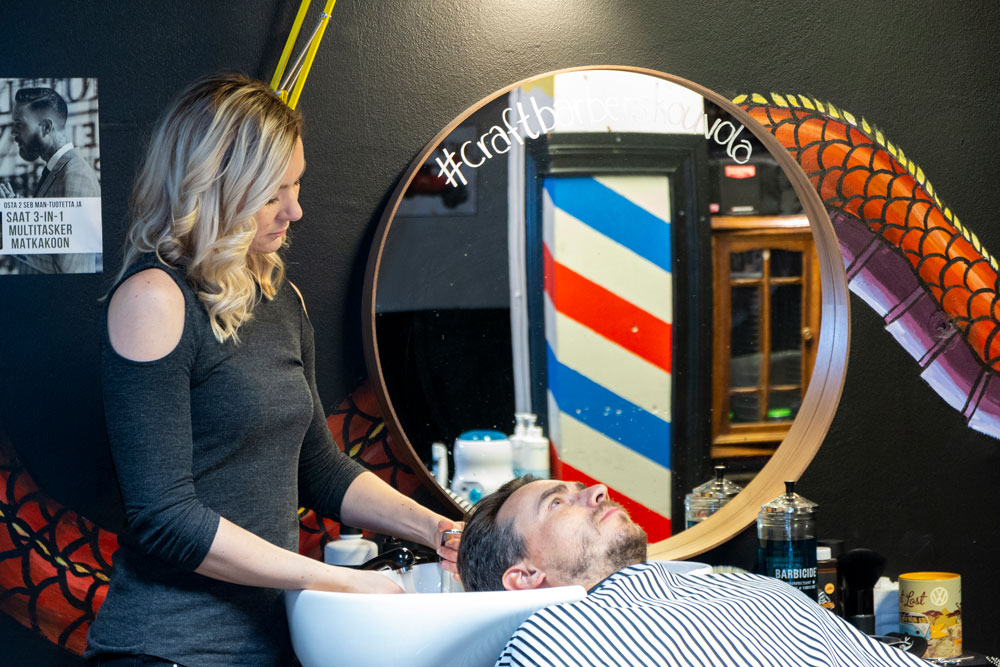 The idea of Mikko's barbers was not to create another chain store feeling, but more of a personal approach to the whole concept. He wants people to experience something special when they walk into his barbers shops, a personal service that you will immediately appreciate, whether it is in Kouvola, Hamina, or Kotka. Mikko further explained that the approach to "offering barber and beers is more of a marketing gimmick", it is a barber offering beers rather than trying to create a bar that offers barber services, and it has proved to be successful and is certainly a growing industry. "People are coming here to have haircuts or shaves or both, and taking a beer either while they wait or after. It is not about the drinking but about the experience." Mikko explains.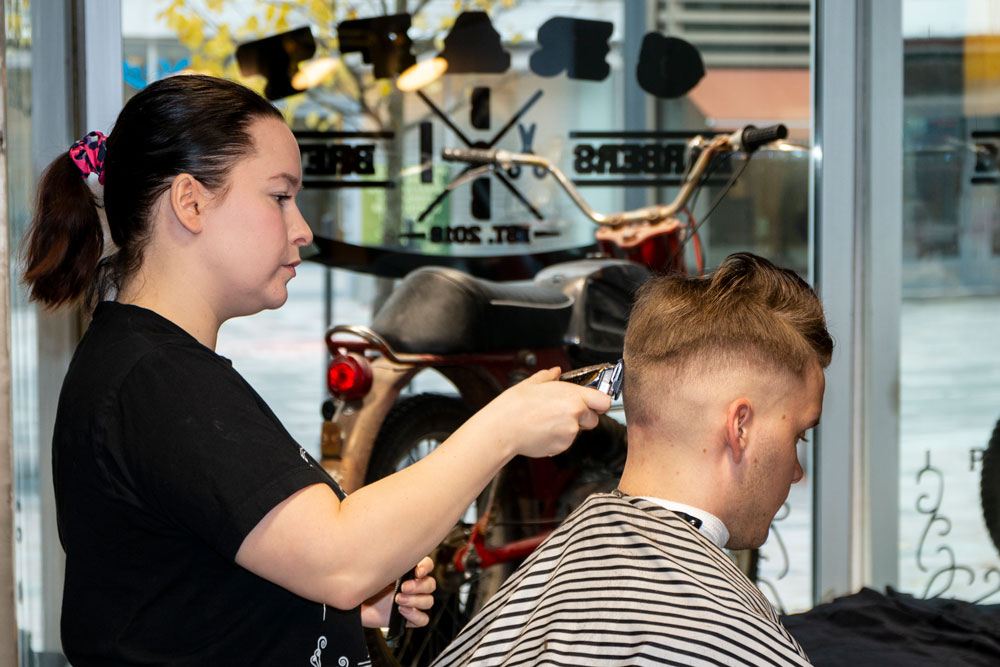 The majority of clients at barbers today are mainly there for haircuts, with "a wet shave something more of a special treat" says Mikko. Indeed, with the rising trend of webstores offering a vast array of traditional shaving equipment, creams, soaps, lotions, and so on, the modern man can take his time and enjoy the luxury of a traditional wet shave every day at home. It's not so easy to cut your own hair though.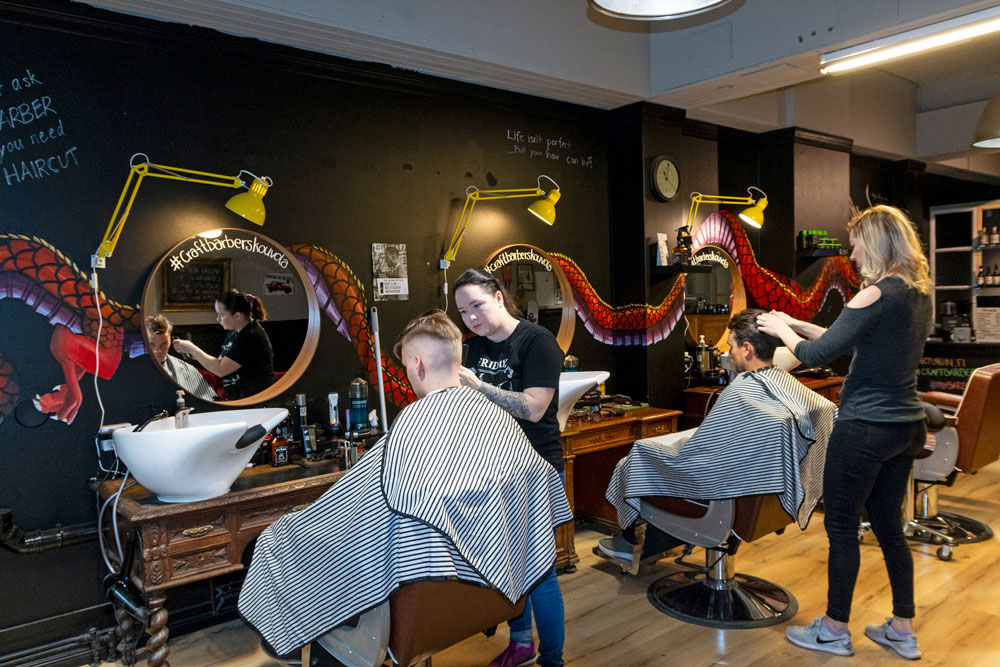 Mikko has some advice for the modern man, "Take care of your appearance, it is important to look and smell good. You should at least have a good haircut or a shave. " or was he just talking to me…?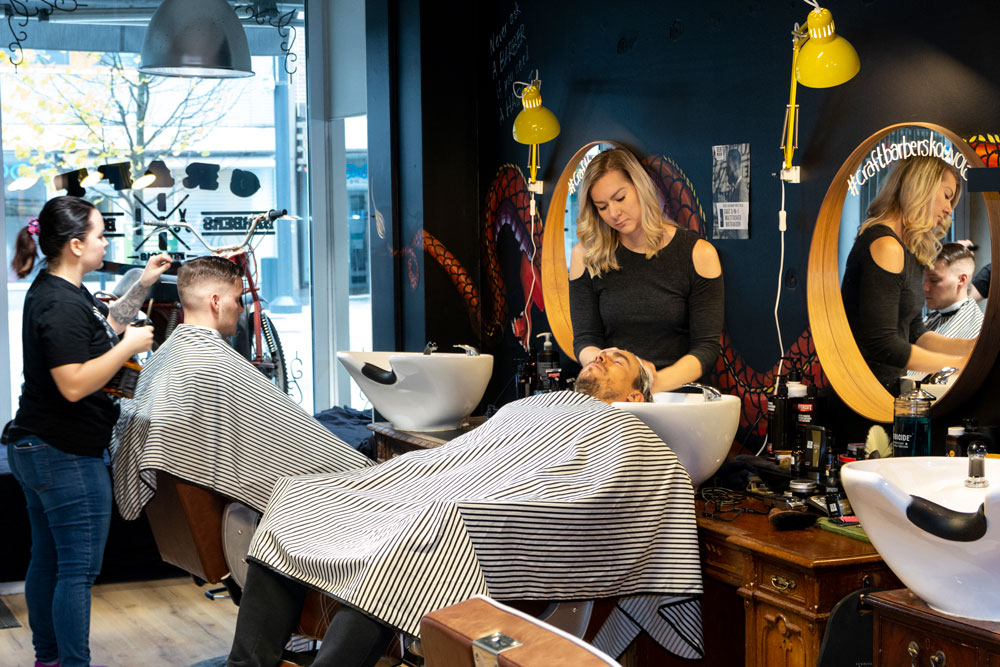 So, if you find yourself in need of a haircut or shave (and not just to attract a mate) pop along to Craft Barbers & Brews in Kouvola's Manski. Take a seat and actually enjoy waiting your turn with a beer or single malt whisky, it's an experience!
Hugh Clack, Editor in Chief and double edge razor risk-taker!

Latest posts by Hugh Clack
(see all)