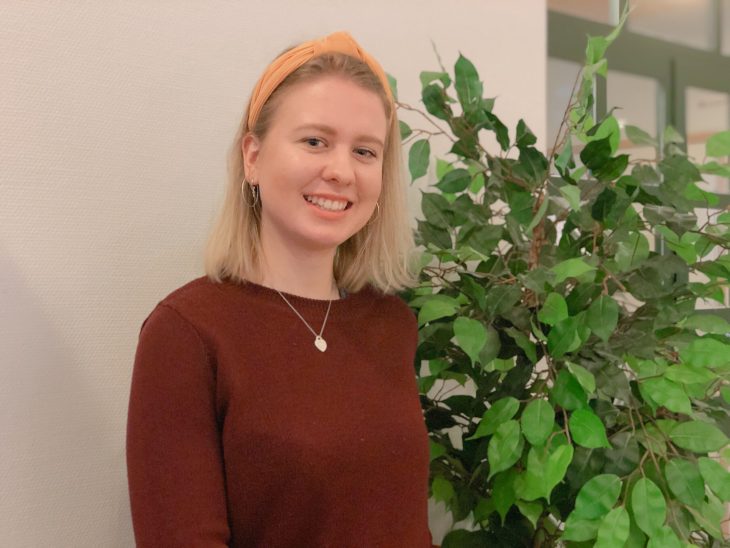 Student Profile
In the last issue of 2019, I'm glad to have a nice time talking with Melissa, who is an exchange student in Kouvola Campus.
1, First, can you tell a little bit bit about yourself? 
Hey, my name is Melissa Jasmin and I'm 21 years old. I'm from Limburg (Germany). 
2, Would you like to introduce something about your city and your university? 
I study business administration focusing on HRM at university of applied science in Gießen. It's a student friendly city close to Frankfurt. I do really like the city I'm living in. My university is quite good and I have learned a lot so far. University of applied sciences has a huge practise orientation, which I consider as really helpful for a future career. 
3, Would you like to share about your hobbies? 
In my free time I love to meet my friends and also to go to the gym with them. I enjoy going to concerts/cafes. I am also into traveling a lot. 
4, How many countries have you visited? 
…Well, a few 😄
I've been to Italia, Croatia, Netherlands, Switzerland, France, Austria, England, Ireland, Turkey, Portugal, Spain, Tenerife, Norway, Estonia, Sweden and I have lived primarily in Germany, but also in Australia and Finland. 
5, Is this the first time you've been to Finland? What is the best part of your exchange life here? 
Yes, it has been my first time in Finland! My favourite part is to learn another language, to experience another school system, to see wonderful nature & lakes, to travel a lot (not only in Finland), to meet people and to grow personally. 
6, If you have to describe your exchange semester in Finland in 3 words, what are they? 
Relaxed, peaceful, exciting 
7, Christmas is coming to town :D. What are the things that make you excited most for Christmas? 
I'm excited for Christmas, because I'll be coming home by then. I'm happy to see my favourite human beings again ☺ 
8, Do you want to send some Christmas wishes to people who are reading? 
Hyvää joulua/ Merry Christmas/ frohe Weihnachten 🎄
P.s: Thanks for being part of XAMK. I'm sure I'll miss studying here. 
Quynh Anh Vu 

Latest posts by Guest Writer
(see all)