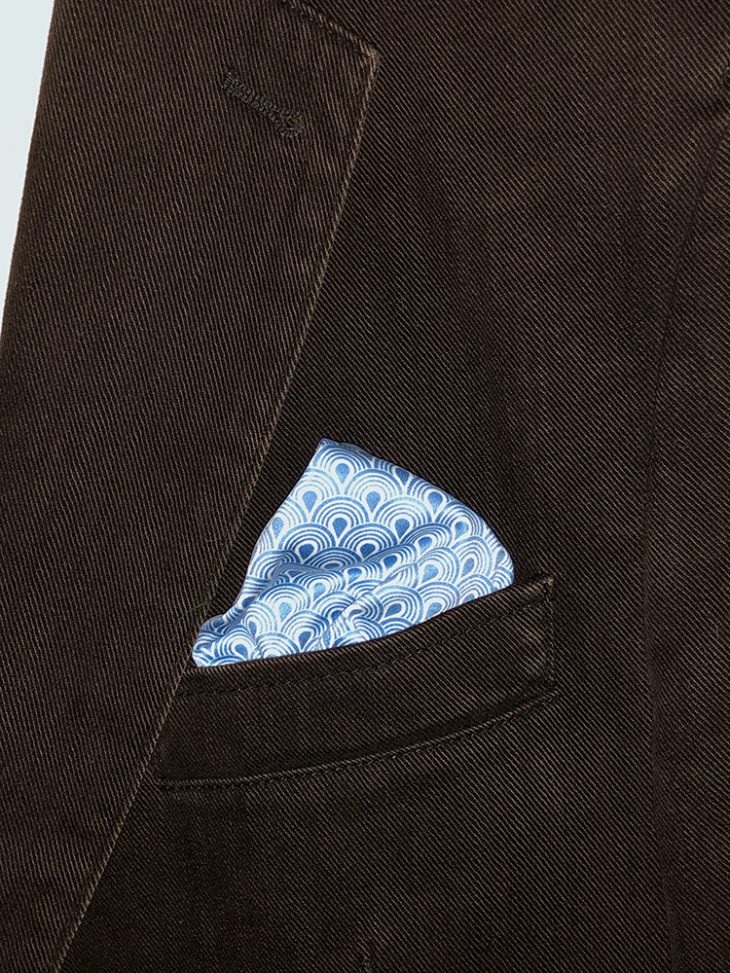 Fashion, Trends, and Future – The Rise of the Pocket Square
Fashion, Trends, and Future – The Rise of the Pocket Square
In this second article in our new series, we are going to look at the subject of fashion and shed light on an unusual rising trend that is coming back into fashion – the simple pocket square – or is it so simple?
The traditional use for a pocket square, is of course for a man to place it in a jacket breast pocket.
Throughout history, the humble handkerchief (hanky) or pocket square, has been a saviour to many men and women. From wiping brows to drying eyes, blowing your nose or hiding your smile, it has been a comfort to all.
But did you know that small pieces of square cloth have also been depicted in ancient artwork showing soldiers and workers covering their heads from the scorching sun? I remember as a child during the long hot summers in the UK [not sure if that is an oxymoron], many people on the beaches and even labourers could be seen with knotted white cotton handkerchiefs on their heads protecting themselves from the suns rays if they didn't have a hat.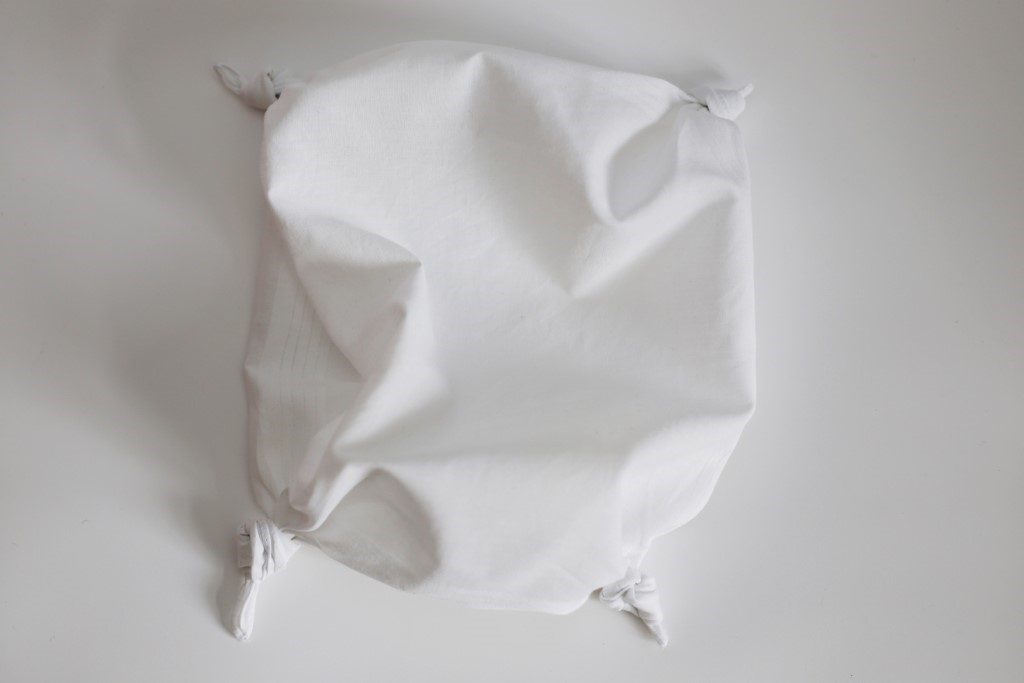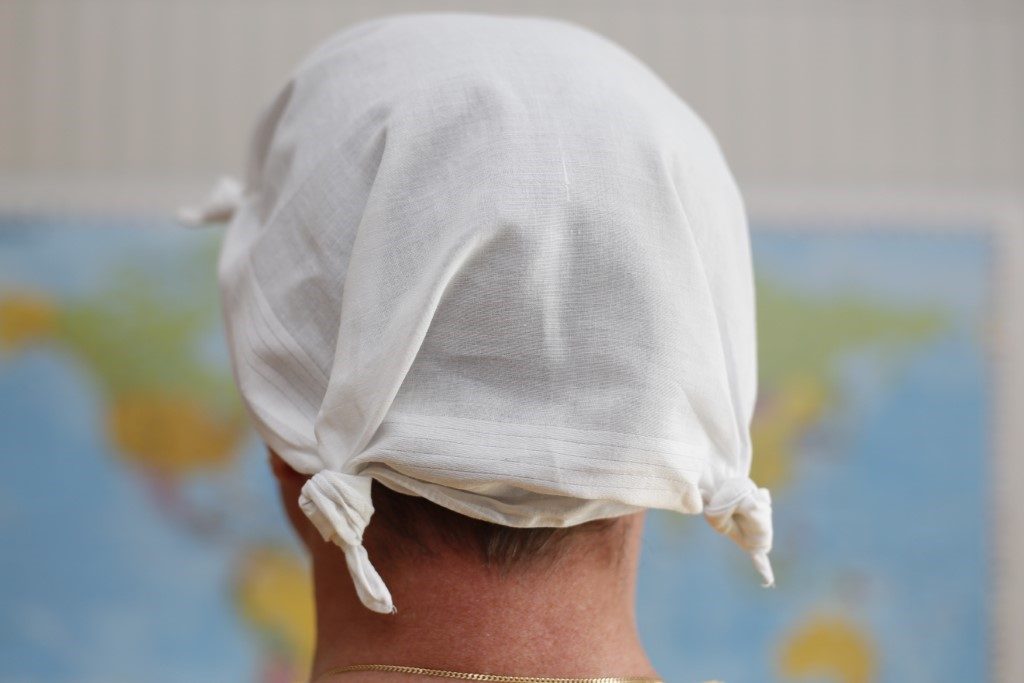 Next time you go out without a hat in the sun, do you have a hanky handy?
Since as early as the 15th century, Europeans started using squares of Asian silk brought back through trade routes and used them as accessories to decorate their outfits. Soon they became useful fashion accessories. Due to their small size, they were easily decorated with lace or threads, and people could have more than one, so the addition of a different handkerchief enabled them to change their look without changing their whole outfit. Due to their non-necessity, they were considered something of a luxurious item, that were not for the common people. Even in the late 19th century, they were still considered as something luxurious, and people would have their initials embroidered onto them and even pass them down the generations as heirlooms. Even in my childhood, gifts of quality cotton handkerchiefs at Christmas or birthdays were always well appreciated.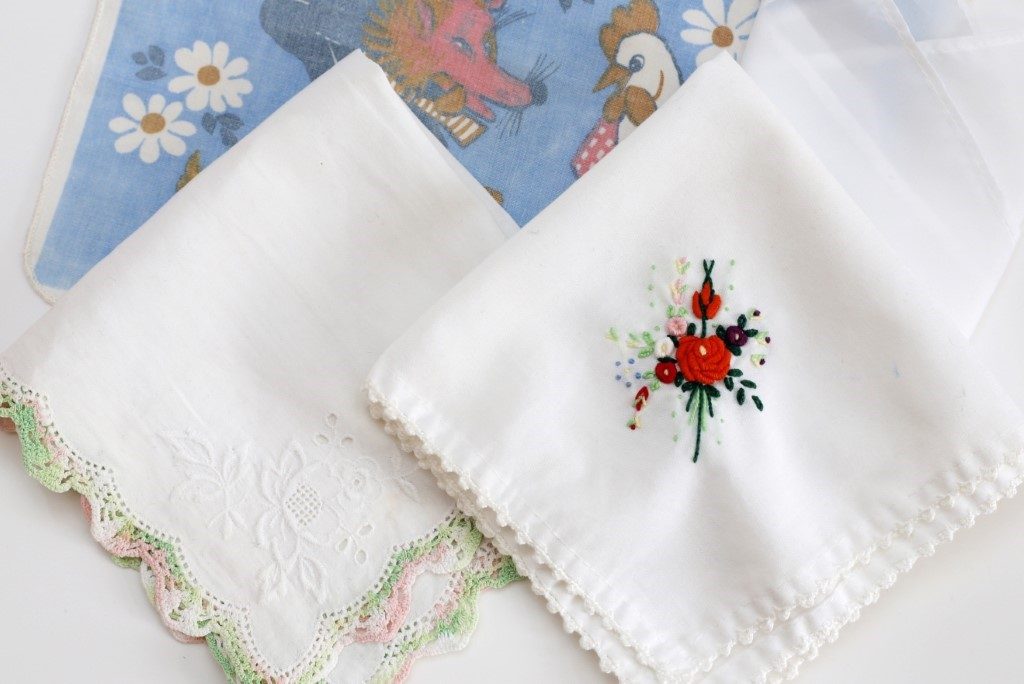 From colourful designs to intricate embroidery and delicate lace, antique handkerchiefs appeal to many.
In the early 20th century, silk handkerchiefs were still being used as a fashion accessory, and men would wear them in the breast pockets of their suits, possibly where the American term "pocket square" came from. They slowly changed from the basic plain handkerchief to a more elaborate item with rolled and finished edges and started appearing with much more elaborate designs. Hence today we see the handkerchief as something we use to wipe our noses, but a pocket square as a more decorative item.
In the mid-20th century, disposable hankies started to grow in popularity as they were considered to be more hygienic, and the humble cotton hanky became something that men put into their top pocket never to be used, unless a woman was in need of a gentleman to dry their tears. Women continued to keep a small handkerchief in their purses and handbags but mainly as an accessory to be used if absolutely necessary – the paper tissue had secured its place.
Now we are in the 21st century, and disposable tissues are ubiquitous, what then of the hanky or pocket square? This is the trend that is now making itself seen amongst the younger as well as older generation of men. Men have embraced the fashion trend more now than in recent years and are not afraid to dress up their outfits with a bold and statement-making pocket square.
Companies such as Helsinki-based FatCloth, have recognised this trend and have introduced their offering of pocket squares in a vast range of colours and designs to suit all tastes. They will even create custom squares in your design – although at a minimum order of 50 pieces, this would be more applicable to companies as business gifts or for promoting brands. However, there are some clubs and associations that order these for their members, such is their place as a trendy accessory for men of today. There are special collections and seasonal limited editions, so it would seem that the market is certainly there for FatCloth.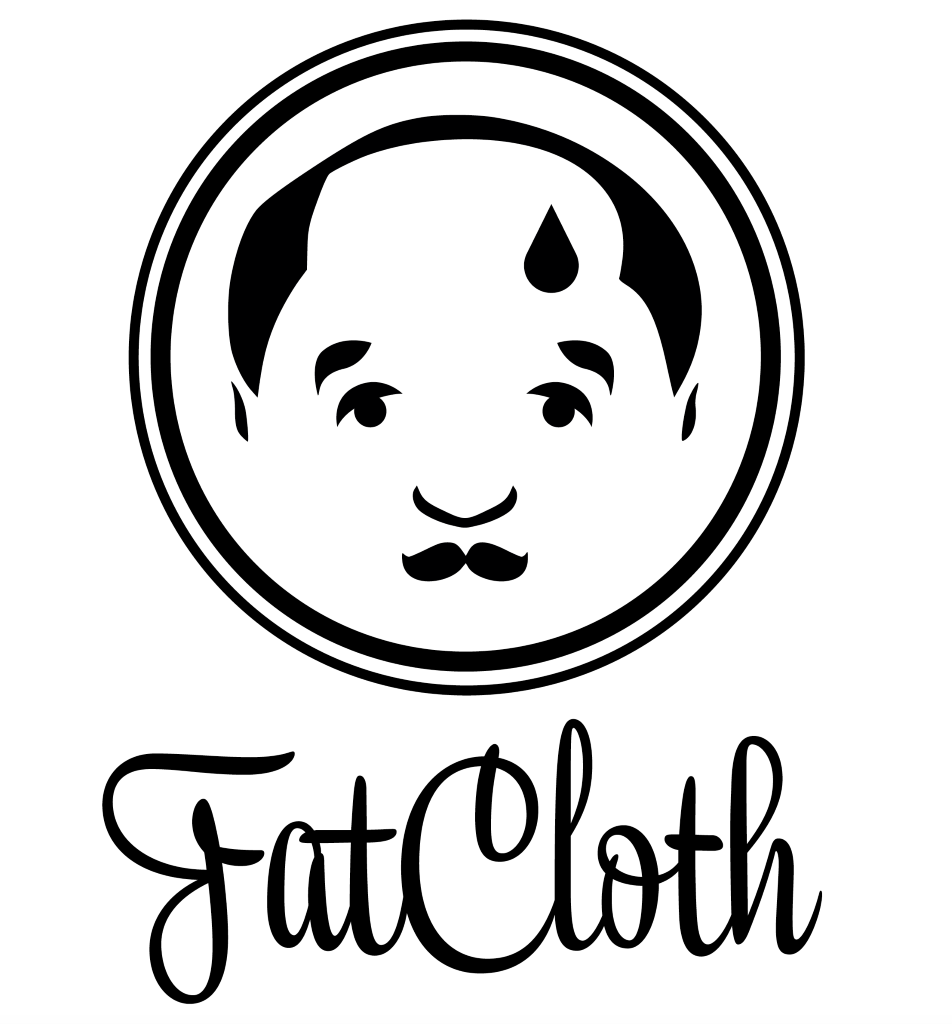 FatCloth logo, courtesy FatCloth Ltd.
FatCloth kindly sent Insider a couple of pocket squares for us to sample and review for this article. My first impression upon receiving these at the Insider office was that the packaging is simplistic yet functional. It is described by FatCloth as "functions as a platform to communicate the product features to who ever [sic] opens the package". Some nice illustrations show uses for a FatCloth together with a "Certificate of Authenticity". It is obvious that a lot of thought and attention has going into the packaging. The squares themselves are approximately 30x30cm, are made of microfibre, (80% polyester, 20% polyamide), and are machine washable, so even if you do the unthinkable and blow your nose in it, at least you can get it clean again!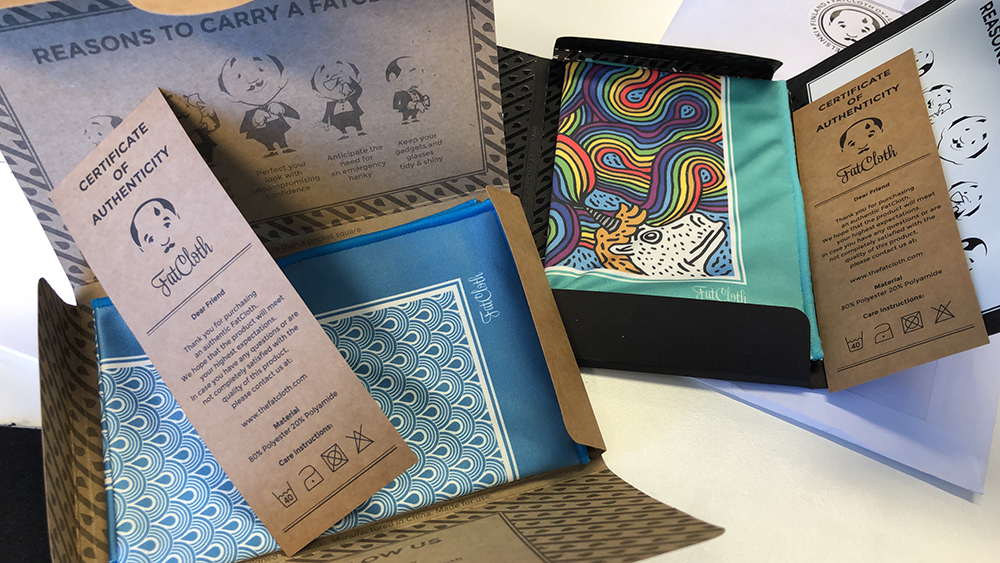 My only concern was that the material the pocket squares are made from are in essence plastic in another form, and it would be great to see something more environmentally friendly being used, such as from recycled material. FatCloth CEO, Elias Ahola, responded to my comment by explaining that they have not yet found a recycled material that they are happy with, "Our goal is to have the microfibre products made from recycled materials once the quality meets our standards". Elias also pointed out that FatCloths are hard wearing, have multiple uses, don't go out of fashion, and therefore have a long life-cycle. It is also good to see that FatCloth is at least collaborating on "upcycling" with another Helsinki-based company, Pure Waste, by producing T-Shirts from 100% recycled materials, in addition they add any pocket squares that don't match their strict standards or that might be returns. Great to know!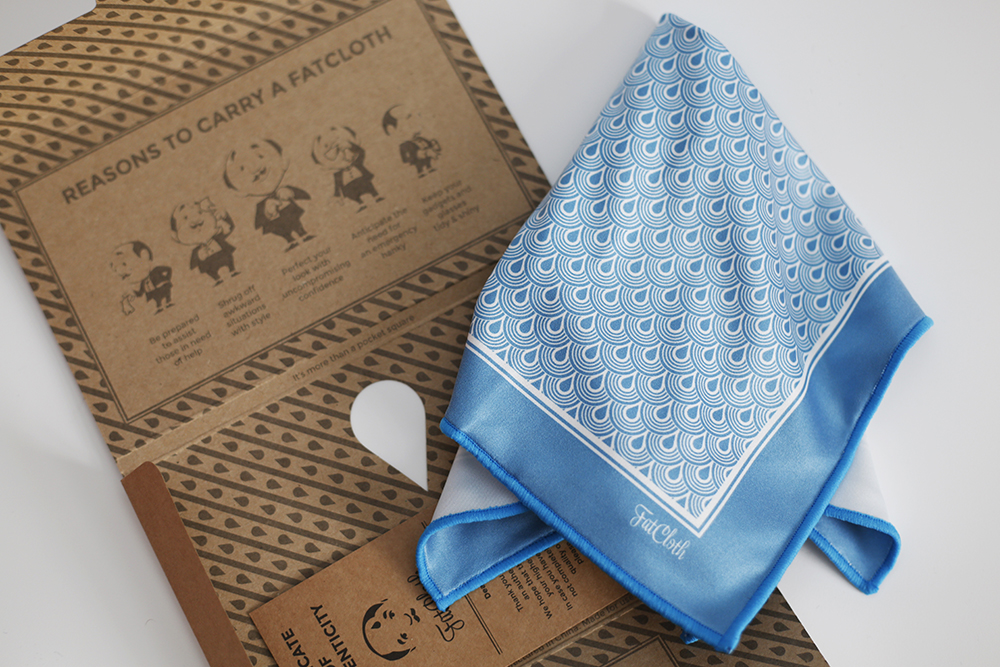 But these pocket squares are more than just decorative fashion accessories, (and much more than simple nose wipes), today's modern man (and lets not be sexist here, today's modern woman as well), carry all kinds of items than could benefit sometimes from a quick wipe, such as spectacles, smartphones, etc.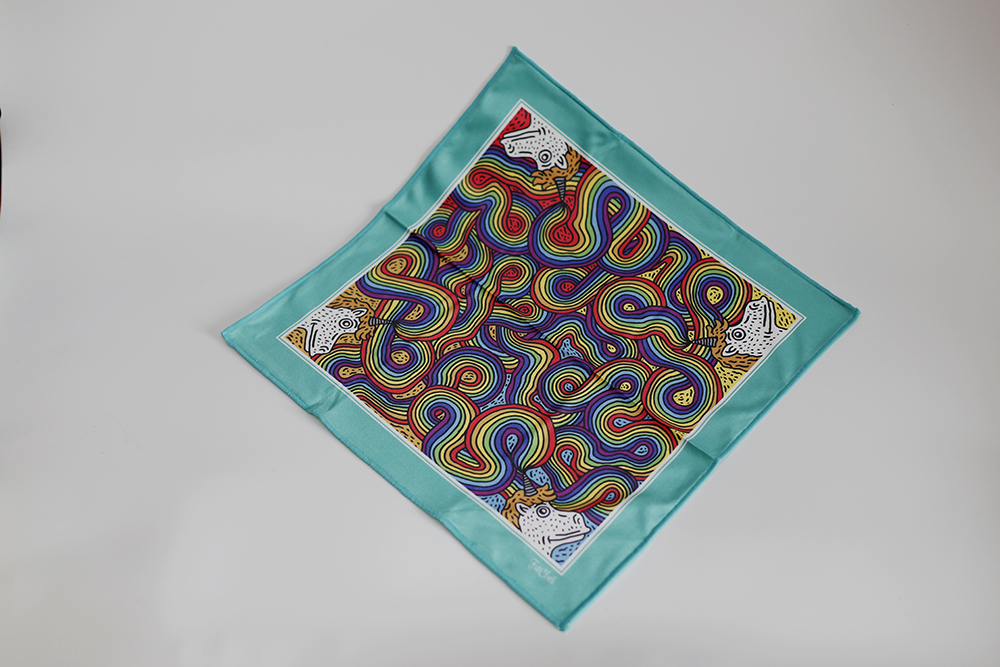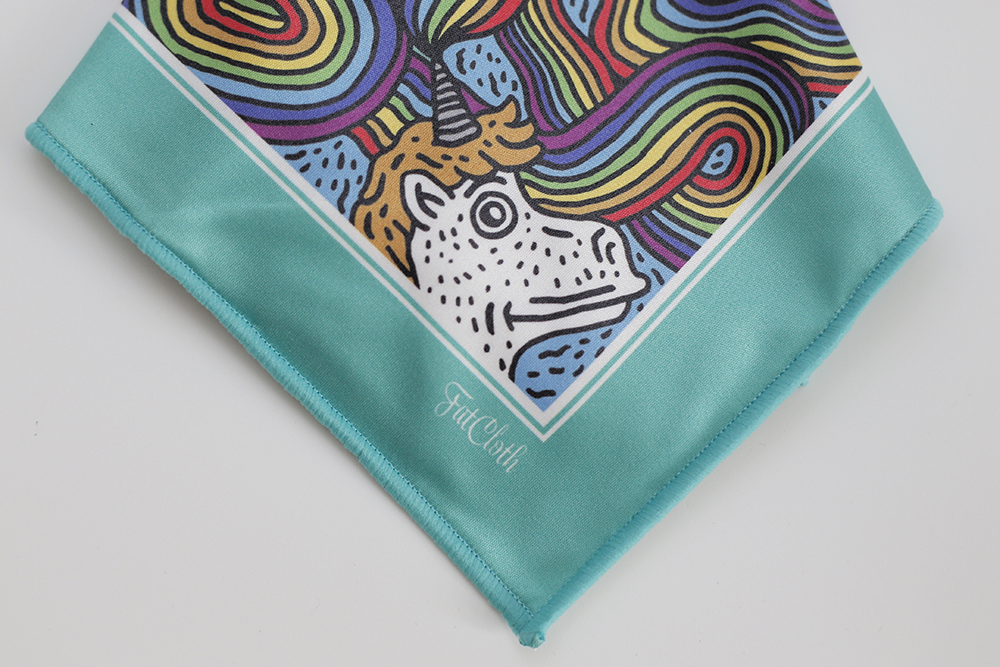 Testing one of the samples sent to Insider this summer, I found it to be soft, supple, absorbent, wrinkle free, fun and colourful, even my sweaty brow during the hot Finnish summer this year seemed to be no match for a FatCloth. I used it for my spectacles, sunglasses, camera lens, iPhone X (a fingerprint magnet), iPad, hand drying (don't you just hate it when public toilets have run out of towels to dry your hands or the blower is ineffective?), and even to wipe the sapphire crystal of my wristwatch to keep it sparkling. It washed easily, and dried in no time, and was so easy to keep in my pocket, just like a regular cotton hanky. I will still carry a regular cotton hanky or disposable tissues for simply blowing my nose, as I find it hard to demean such a decorative and luxurious item in this way.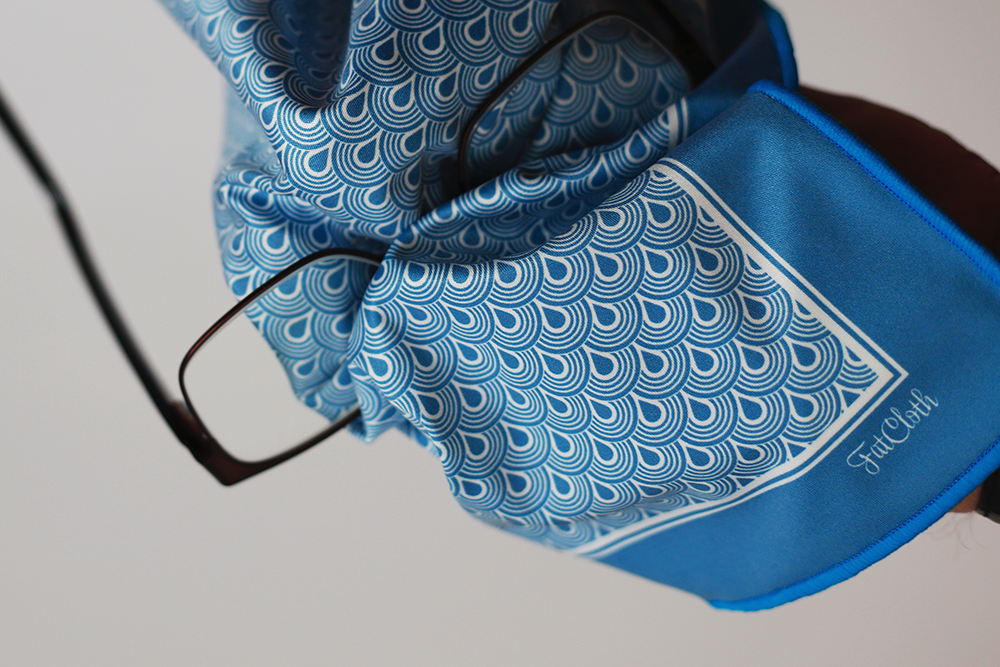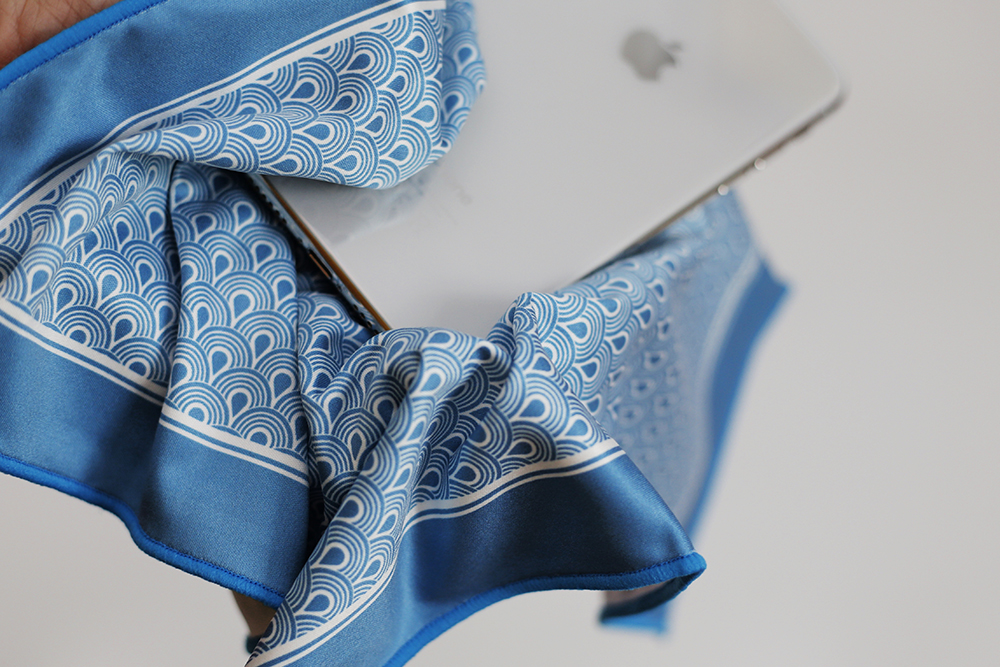 There is just one small detail, with prices starting at €29.00, some people might think this is a slightly extravagant expenditure for such a humble item, but in my opinion, it is worth it due to the versatility and quality of the product. You might not want to purchase every colour and design that they have – I think I counted around 70 currently on their website – but having a couple of these beautiful squares to choose from as a daily accessory, will certainly brighten up your day, and you will soon wonder what you did without one. Carrying a FatCloth around with you would seem to be the perfect solution to modern life, for men or women, even if you are not wearing a jacket with a breast pocket. So stop using the hem of your T-shirt or tail of your shirt for wiping things – get a FatCloth!
Hugh Clack
Editor in Chief and white cotton hanky user
Our thanks to CEO of FatCloth, Elias Ahola, for sending us samples of their pocket squares. Check out their website at www.thefatcloth.com to see their selection and order your FatCloth today.
See the Insider website to how you can win your own FatCloth as pictured above, and we guarantee that it contains no traces of Editor in Chief sweat, or anything else for that matter! [It is a new, unopened packet, Ed]
You can win this supurb Säihkyturpa Pocket Square from The Black Line collection of FatCloth. "Säihkyturpa is the creation of Joonas Rinta-Kanto, a Finnish comic writer/illustrator. The famous spirit animal appears in the comic 'Fok_It' spreading love to everyone on Mondays through its mystical rainbow-horn."
To be in with a chance to win this luxurious accessory, simply "Like" Insider's Facebook page (https://www.facebook.com/insiderstudentmagazine) and leave a comment telling us why you would like a Fat Cloth by Monday 30.9.2019. The winner will be selected at random from all entries.

Latest posts by Hugh Clack
(see all)