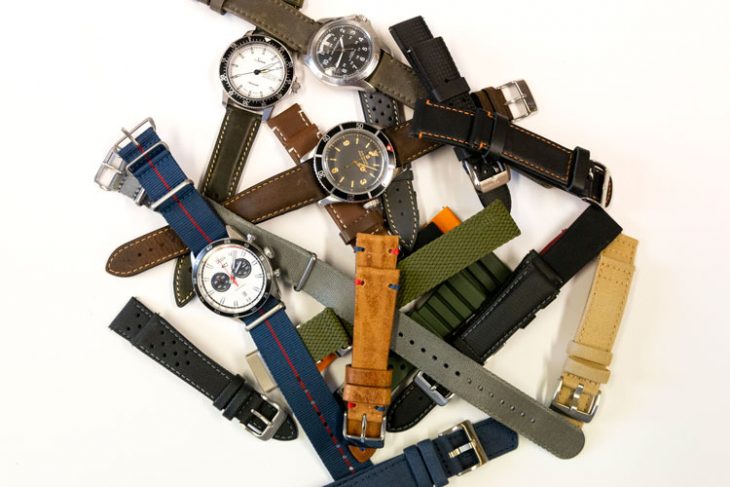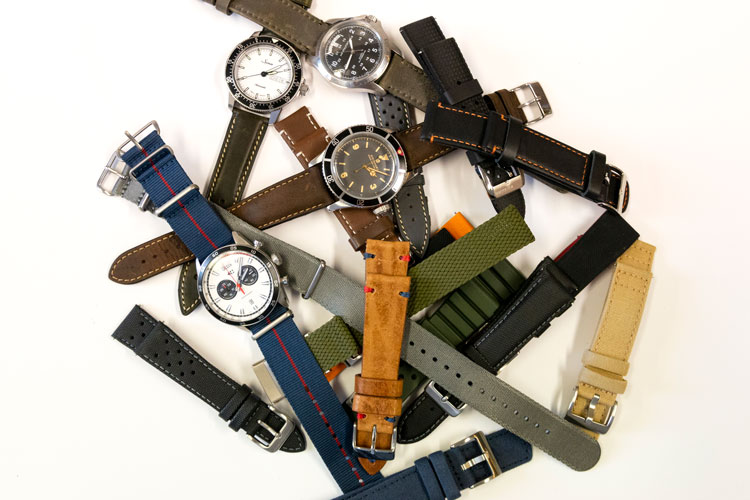 Fashion, Trends, and Future – Watch your strap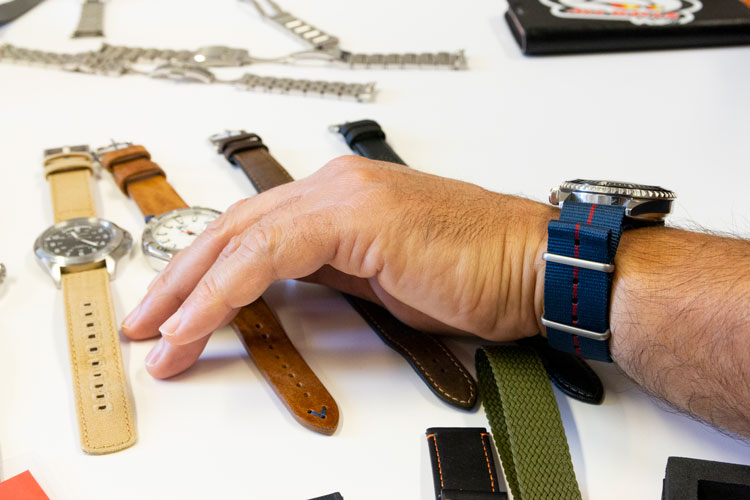 Continuing on from an article I wrote just before the summer break, about the Watch Show Finland, I'm here to shed some light on the often overlooked, wristwatch strap. I say overlooked, because in most cases people will notice the watch someone is wearing, and may even comment on it, but when was the last time you heard anyone say "wow, nice watch strap"? Well, in watch appreciation circles, that is an often-heard comment, as people pay as much attention to the strap attached to the watch, as to the watch someone is wearing. Indeed, at the Watch Show Finland, the strap vendors and suppliers were every bit as tempting as the watch stands.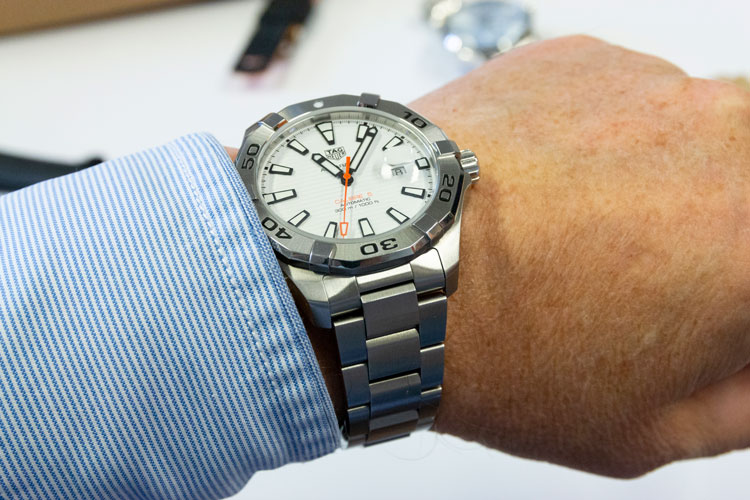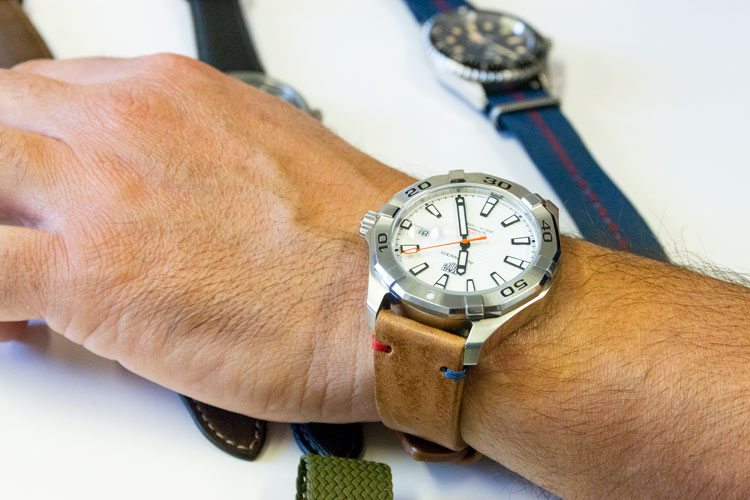 So, what is it about watch straps that can turn peoples' heads? For those whose interests lie in watch collecting, then straps take on a highly important part of the hobby. By swapping the strap on a watch for another, the watch takes on a whole new look – even looking like a different watch. Many watches you will find are classified into general categories, we see divers, sports, dress, military, and pilot (often referred to as "fliegers"). Within these broad categories you will find many sub-categories, fashion, luxury, mechanical, automatic, quartz, and I could go on and on. For the purposes of this article, I'll keep it simple – I'll focus on diver, sport, and dress, as these are the most commonly seen adorning peoples' wrists.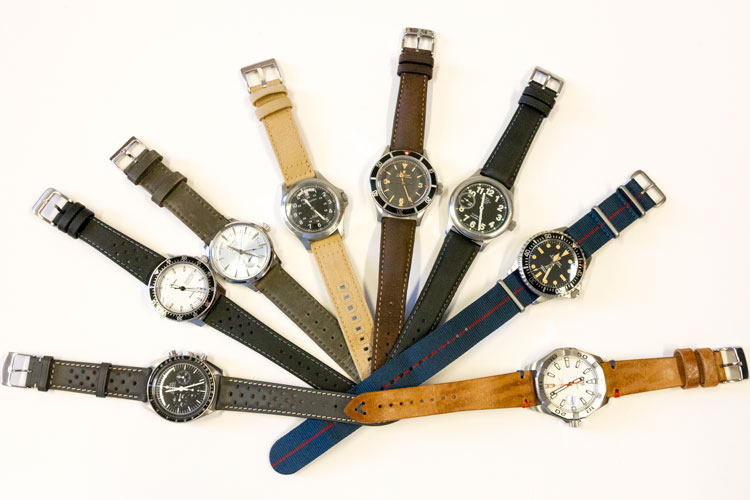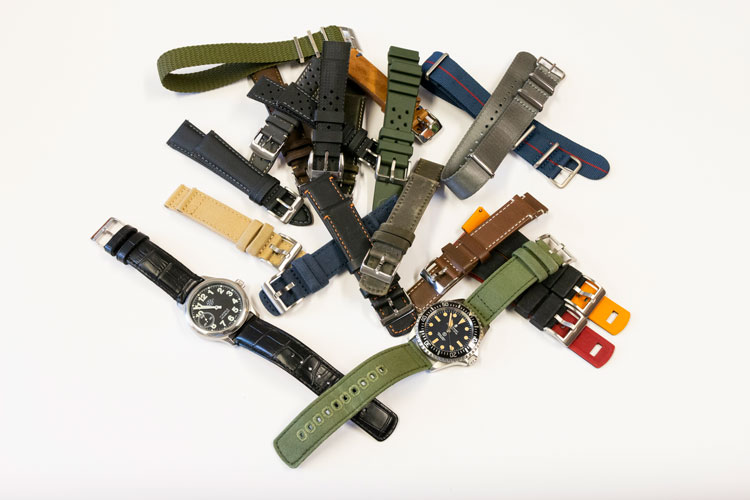 Dress watches often come with leather and that is usually the best way to go. For many sports and diver watches, you will probably want to buy your watch on a steel bracelet. This is usually more economical in the end, as purchasing a bracelet later will be quite expensive. Some OEM (Original Equipment Manufacturer) bracelets, and straps for that matter, can run into many hundreds of Euros as a stand-alone purchase.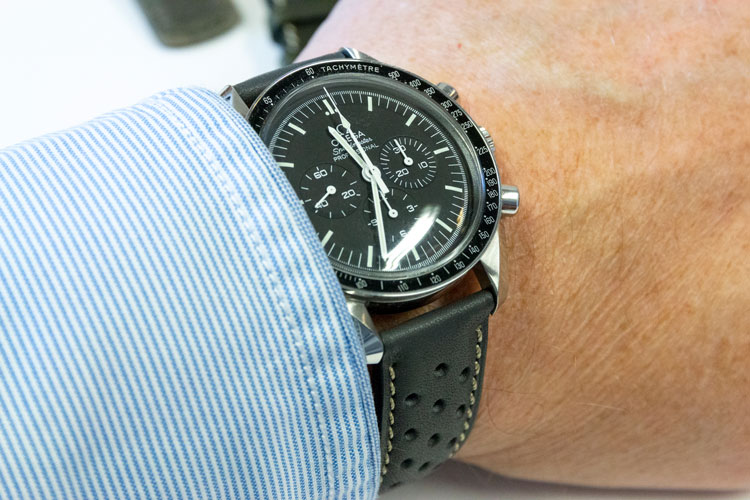 Even though dive watches commonly come on a steel bracelet, you will often find people swapping these out for a rubber/silicone strap for a more rugged or sporty look and feel. You will even find some people putting a leather or "NATO" strap (a type of nylon strap in a rugged military style) on a diver just for the "look". Similarly, many sports watch bracelets can be swapped out in the same way for rubber/silicone, and also for leather, canvas, and "NATO". On the other hand, dress watches generally favour a leather strap but can often be found having a bracelet.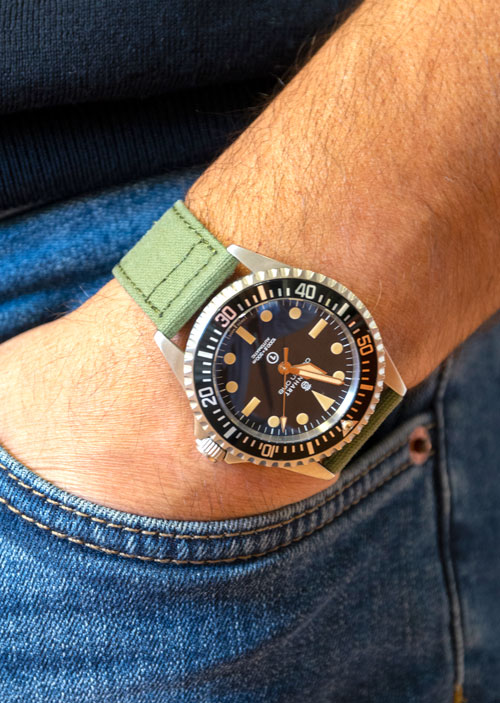 Most watch enthusiasts will quite probably have at least 2-3 options of straps for each of their watches. In addition to a watch taking on a new look with a different strap, there are other reasons for swapping them out. A bracelet can be quite cold to wear in the winter, so a nice warm leather strap might be preferable. The heat in the summertime can quickly turn a leather strap into a sweaty and smelly mess, so a rubber/silicone strap might be preferable, especially on a diver or sport watch. A steel bracelet can also be quite heavy, so swapping it for a "NATO" or canvas can make it more comfortable to wear. Adding a nice leather strap can "smarten" the look of any watch and works well as evening dress when matching the colour to other accessories. Add to this the vast variety of colour and styles available in various materials, and the choice can seem endless.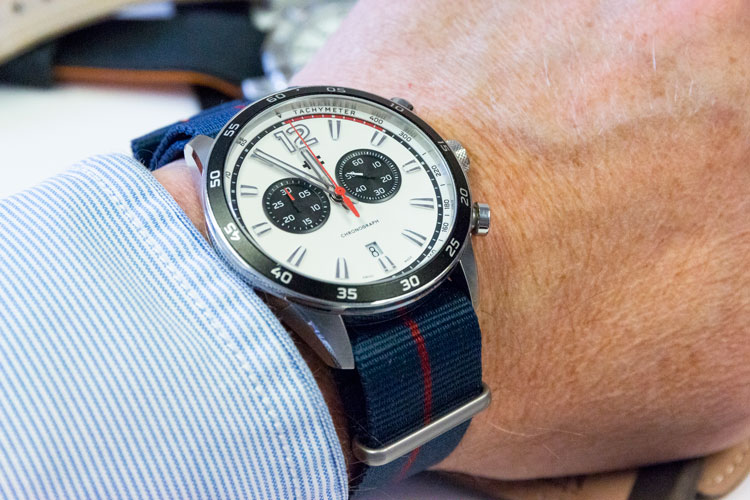 For this article, Insider received a small selection of straps from Barton Watch Bands located in the USA and Watchgecko in the UK. They have been tested out by myself and another enthusiast on the various watches we own, from divers to dress. Barton Watch Bands are relatively inexpensive, with a high quality/low price ratio, while Watchgecko have a larger range at various prices. Barton have a great range of soft materials, colours, styles, and sizes, and the attention to detail in the packaging is something extra that you don't often see in many brands. Watchgecko on the other hand have a much larger variety with the usual leather and soft material options but also a vast array of metal bracelets.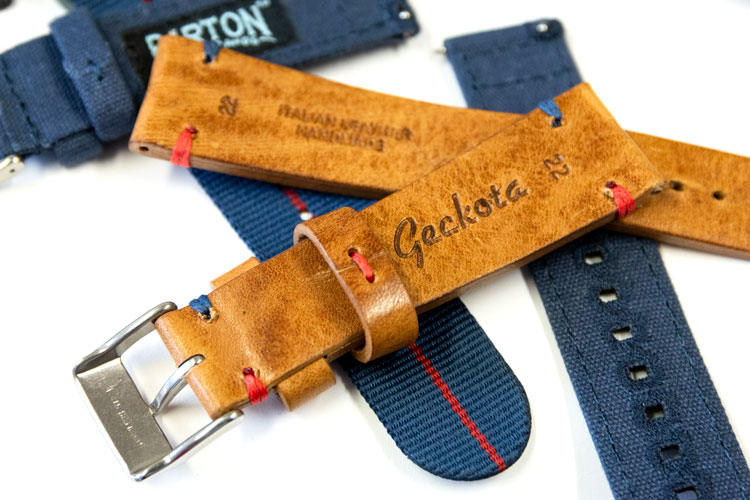 Barton Watch Bands are quite lightweight and the leather ones seem a little insubstantial compared with the Watchgecko straps, which seem to be more robust. All of the Watchgecko straps have a slightly heavier, more quality, feel, and the leather feels more like it should. Having said that, Barton's seem to perform well, show little signs of wear – so far – and feel very comfortable on the wrist. Their canvas straps performed really well, even in sweaty and dusty conditions, were so light and comfortable – they are like wearing nothing at all. Barton Elite silicone straps are a great choice for the summer season and anything water related. The silicone performs perfectly in the heat and is well suited to the water for a diver, and is light and very comfortable to wear. Similarly, Watchgecko tropical rubber and sailcloth straps match perfectly with anything that is going in the water. Both the rubber and sailcloth versions are light and easy to wear, give a stylish look and are great quality. Barton's leather alligator grain was quite stiff and will take some "breaking-in" to make it comfortable, but it does seem to be a quality item.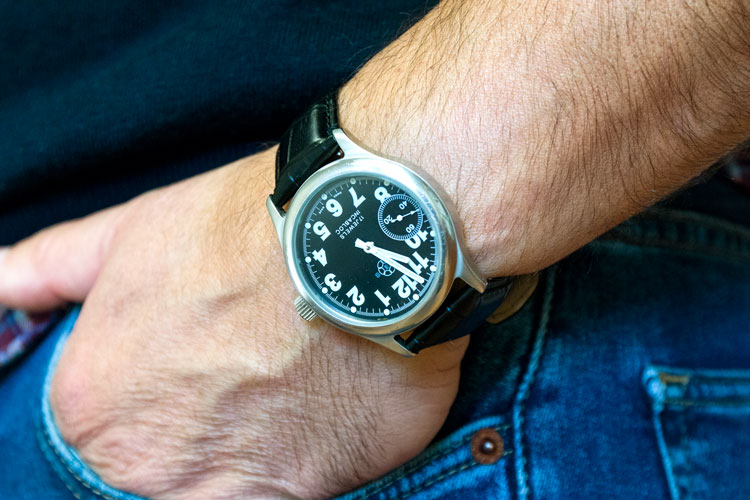 All of the various Watchgecko leathers were extremely comfortable on the wrist and there are so many styles and colours to choose from that you will find one to fit any watch. I particularly liked their Vintage Highley Kudu leather that is exceptionally comfortable and wonderful quality. The dark brown vintage leather pairs perfectly with the Steinhart O1 Vintage diver to make it more dressy. Watchgecko also has a great selection of NATO straps, and the ones we tried looked great on several watches. The material is wonderful and soft, but is strong and trustworthy as it should be. We did receive one Perlon strap with an adjustable buckle but this was not something any of us liked. The material seemed harsh and not very comfortable, and we could not find anything that we would pair it with.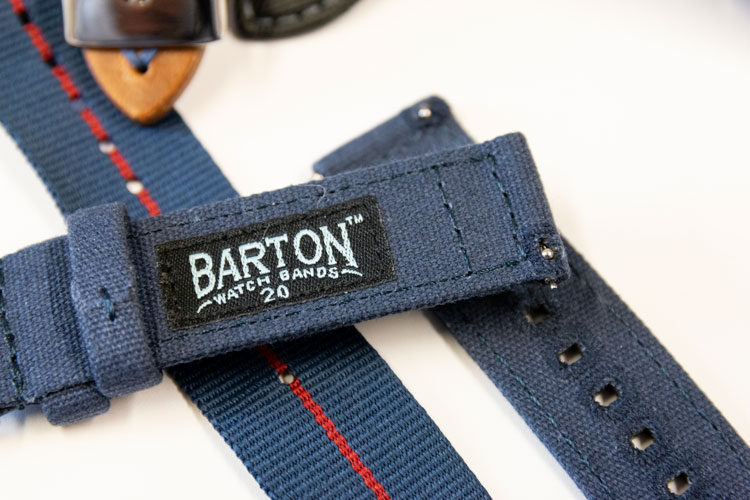 One of the main features of any strap is how it is fitted to the watch case, namely springbars or "quick release pins". QR pins are by far the most convenient means of swapping out one strap for another. No need for tools or frustration [watch enthusiasts will immediately know what I am talking about]. All of the Barton's came with these, which made it so easy to try them all. Watchgecko has these for some of their straps but not all, although this would never be a deal breaker for choosing a strap, the main criteria is the look and feel of the strap.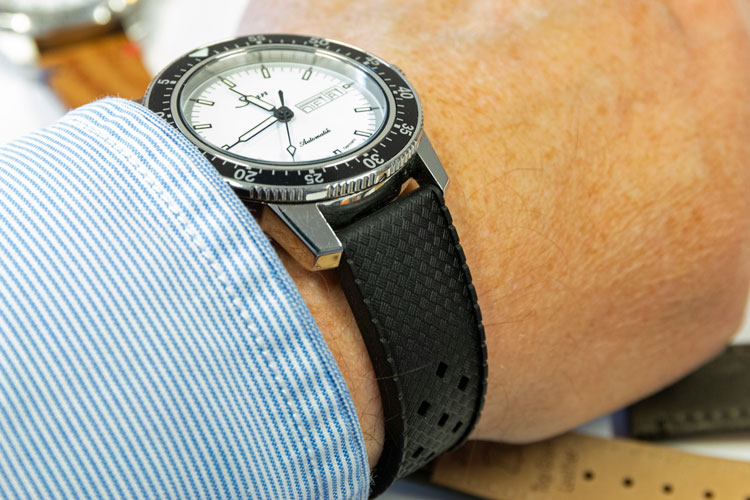 Overall, we had great fun trying so many different styles of a multitude of watches, and we were surprised to find some styles that we would not normally have considered. We were particularly surprised by the canvas and NATO straps. I had dismissed these before as something I would never buy, but now I am reconsidering due to their easy look and comfort. Our favourites out of those we tested were the Canvas and Elite Silicone straps by Barton, and the Kudu Vintage Highley and ZULUDIVER Marine Nationale NATO by Watchgecko – simply for their comfort and quality. Many thanks to Barton Watch Bands (www.bartonwatchbands.com) and Watchgecko (www.watchgecko.com) for supplying us with the review straps.
Hugh Clack
Editor in Chief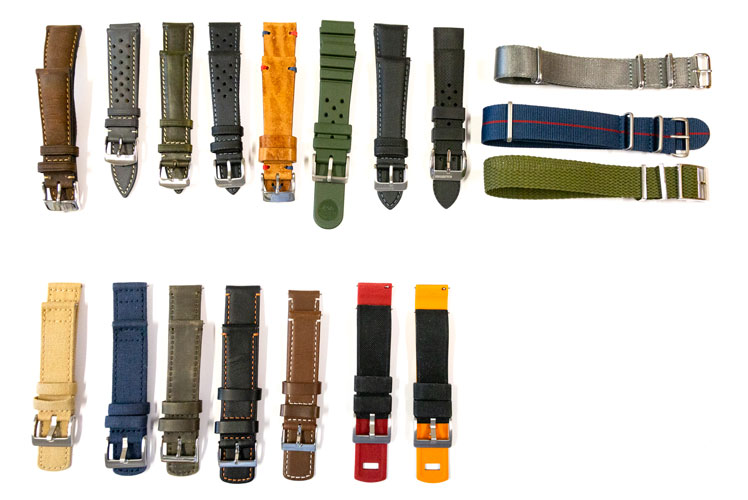 Barton Canvas Khaki

Hamilton Khaki King on Barton Canvas Khaki

Steinhart Ocean One Military on Watchgecko ZULUDIVER Marine Nationale NATO

Barton Alligator Grain Leather black

Barton canvas green

Steinhart Ocean One Military on a Barton canvas green

Watchgecko ZULUDIVERs come in many forms

Steinhart Ocean Vintage Diver on a Watchgecko ZULUDIVER Marine Nationale NATO

Watchgecko ZULUDIVER Vintage Tropical Style Rubber

Watchgecko Hinxhill Horween Leather green

Omega Speedmaster Moonwatch on a Watchgecko Hinxhill Horween Leather green

Latest posts by Hugh Clack
(see all)