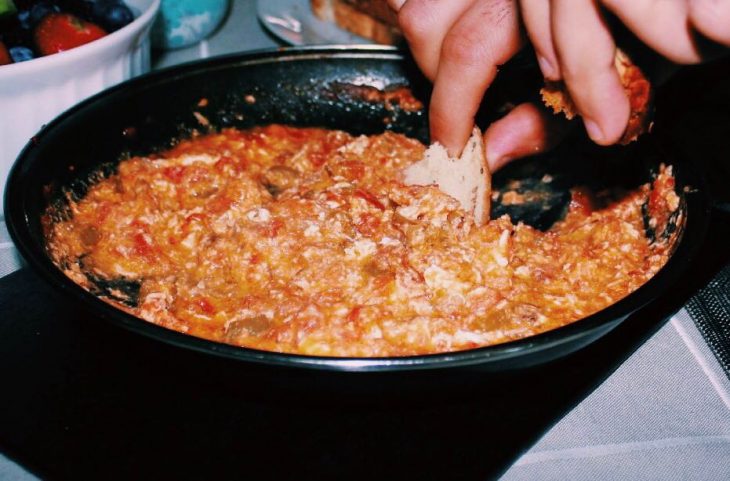 The dish that I am going to show you guys on how to prepare is a salty traditional Albanian dish. Me and my friend (also from Albania), cooked this particular dish for the international week and I could safely say that it was liked a lot. Above I will show you the ingredients that each of you need to have when preparing this dish and then how to actually prepare it. "Fergese" doesn't need a lot of ingredients and it's easily made so I don't think anyone will have a problem understanding and then cooking it.
Ingredients:
1. 4 Peppers(red/yellow)
2. 4 Tomatoes
3. 200gr of Cheese
4. Salt
What you wanna do first is clean up the peppers and the tomatoes really good. After that you will have to cut the peppers and the tomatoes into small pieces. Then you put the small pieces of pepper in the frying pan and leave them there until you feel them getting softer. After the peppers are soft enough you put the small pieces of tomatoes in the frying pan together with the peppers and put some salt on it (depends on your taste). As the peppers and tomatoes are frying in the pan, you can easily chop off the cheese in tiny little pieces and mash it up together with the pepper and the tomatoes which by now are fried enough. After mixing all of the ingredients together it's basically ready to go. Its recommended to eat this dish with bread.

Latest posts by Stela Demaj (see all)