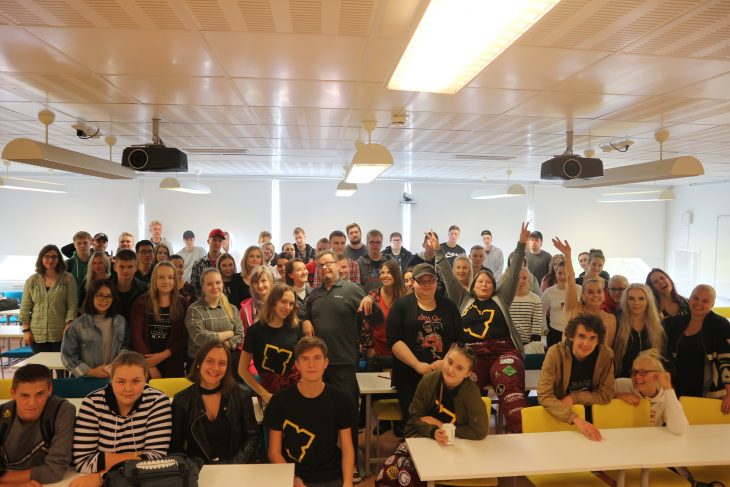 The Freshmen Campus Tour 2018
Summer is over, let's get back to school and study hard but do not forget to enjoy your student life!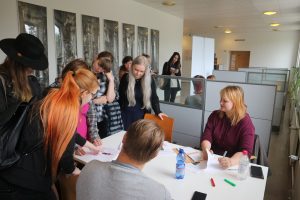 As annual, orientation week is well-prepared for new students as an essential part of the study programme. During this week, students will get chances to make new relationships and be exposed to digital learning environment at XAMK. They will be introduced how to utilize school services and supports to their studies such as Healthcare, Student Intranet, Library, Moodle, Tuudo and so forth. Organizations for students or by students also participate in spreading information to new students, namely Kaakko and Kupla Ry. Based on programmes, students will have slightly differences in their schedules.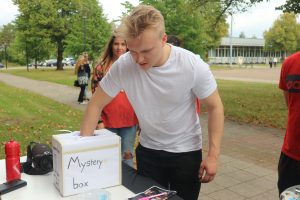 On 23rd of August 2018, there was a 'phenomenon' happening right in the Kouvola Campus. Tutors in Liiketalous (LK) and International Business (IB) in co-operation with Kupla Ry held the FRESHMEN CAMPUS TOUR for 'newbies' in both programmes. There were approximately 70 students in total joining the game. They were formed in groups of 5 people – 3 LK and 2 IB students. The game rule was easy. Each team received a map of checkpoints located around the campus – some in small, dark and mysterious corners that you may not visit even once. In each checkpoint, there was a challenge that students need to overcome to get points. The team with highest points won the race.
Pingispallo
Kananmuna
Elvytys
Katuliitu
Kupla
Klato
Kaakko
Hupellus
Gaming Barracks
Hyvikset
Alkusammutusharjoitus
TKI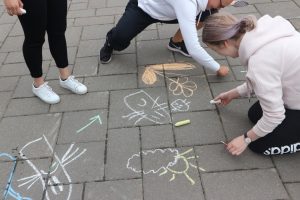 This is not only a fun and healthy activity, but it also brings students a lot of benefits.
Make friends
Communication
The map was in Finnish only. The first thing they needed to do was communicating between Finns or Finnish speakers to figure out what they should do next.
Team work
As a team, they should work together to overcome the challenge as smoothly as possible.
Intelligence Quotient
There wre some challenges required scientific knowledge related to math and physics.
Flexibility
Newbies could train their physical healthy by running or walking around the campus in order to find checkpoints and complete them all.
Knowing more about school
Students might have a school tour with tutors but this race would be another chance for them to spot out amazing places of our XAMK.
We – Insider staff – hope you all have a fresh start with your studies. And more important thing: live as you only live once.

XAMK International Business '17, Kouvola.
INSIDER wll be a limitless inspritation for your creativity and satisfaction to express yourself through photographs and words.

Latest posts by Long Nguyen (see all)