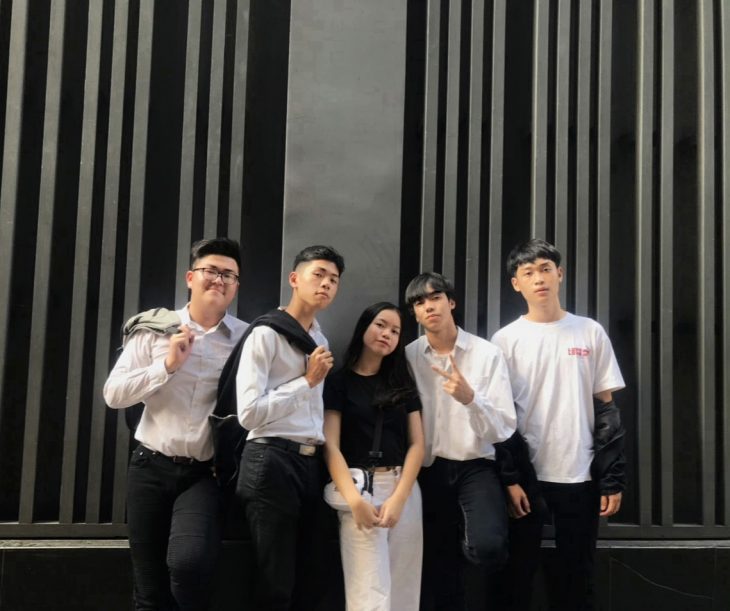 Friendship connecting the world
I think this is a good topic for people who have just arrived or will soon arrive at XAMK campus, or you can read this article from other places. In any case, making friends is easy for some people, but difficult for others. Where are we going to find friends? How do we find new friends in a new environment? Why make foreign friends? Okay, let's delve into it, shall we?
The first question, friends can be anyone around you, they can be your neighbors, and they are everywhere in your class. I made friends along the way, but in my opinion, the classroom may be the easiest place for you to make new friends. We study and discuss together; we always have a topic to discuss. We can have lunch together and have a party (this is very common in Finland).
 Hanging out with a group of friends can strengthen the inner bond. We have a lot of fun in different activities, team games, and solve problems together. This may also be a good opportunity to get to know each other. This is a photo from my class in high school. We went camping, played games, and after that, we climbed the second highest mountain in Vietnam.
It is also a good idea to make friends at work. I used to be a tutor, and we had a children's summer camp. There were many interesting activities, such as making plastic clothes and comedy performances. In the two years of work, I have made many friends, most of whom are children who came to the camp.
Finally, when I came to Finland and started studying at XAMK, I made many friends who came from different countries with different cultures, languages, ​​and hobbies. Having such an experience is very unusual for me, and I am very happy that I have it. Starting to get close and become friends with them, has broadened my horizons and views of the world. Finns don't chat in public, and they are very shy. Unlike Russians, they chat or even get in touch in public. Finding this information is one of the many benefits of having friends.
Last week we even held a small party where we brought our cultural food. An interesting party full of international cuisine, we can try cuisines from all over the world and share our national cuisine with the world, which is unforgettable and interesting.
In short, friendship is very important in our social life. It is not only mentally helpful but also physically helpful. You can turn the frown upside down when you see a friend, and you can complete a tricky task together. This relationship will also affect the business, but we will talk about it later. Now, for those who are ready to be on campus, let us make new friends (maybe we can hold a student party until the Covid situation is over). For those who have not yet come to Finland, we look forward to seeing you. See you later!